Kitten
Join Date: May 2011
Posts: 6
Hello Everyone!
---
I've been looking for a good cat forum for a while and I think I found it!
I'm Xina and these are my girls:
Althea. She's the oldest at around 10 or 11 years. I've only had her for the last four of those. She is my big girl in more ways than one and I often say she is the most amazing cat simply because my mother, who is not a cat lover, adores her.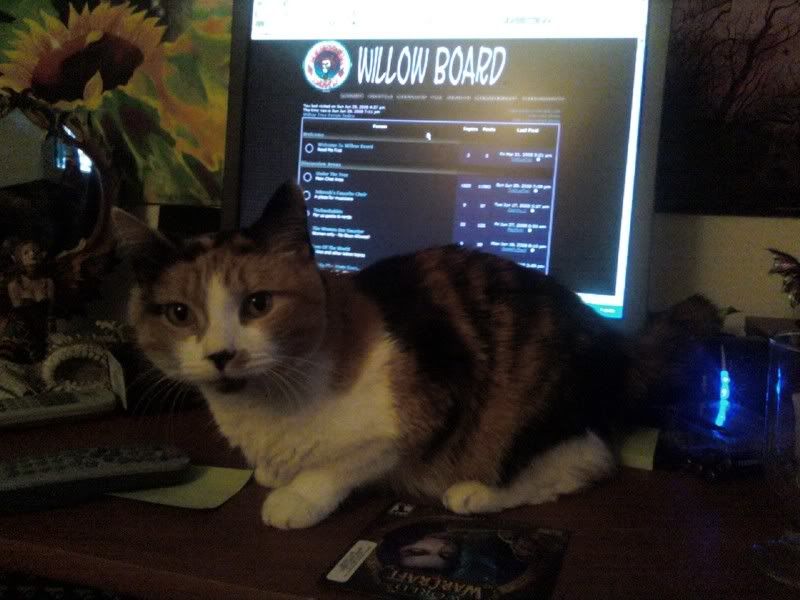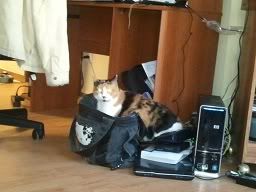 This is Drusilla. She's the middle child just going on a year. I really think she has middle child syndrome! She absolutely must have attention at all times!
http://i74.photobucket.com/albums/i2...1-05111854.jpg
I call her my little prarie dog because she sits up on her hind quarters and looks around. She does it often and can hold the pose for some time.
She's also been known to wake me up by lying close to me and slowly reaching a paw out and tickling my nose.
And then there is Rukia who is around six months. She was very young when I got her. Apparently she had been in the shelter since she was two days old. Because of this she has a tendency to suckle her paw when she snuggles.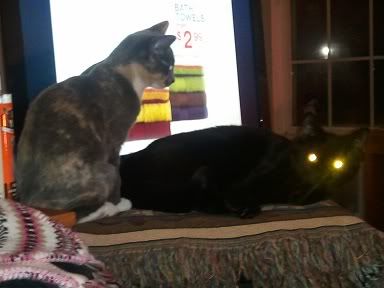 I will get more pictures of her when she manages to sit still for two seconds... maybe when she is asleep! She's also my little hunter. I often catch her out of the corner of my eye with a fresh "kill" (usually a ball of paper) skulking through the house and looking for a place to hide and enjoy it.
I adore my girls
Anyway, thanks for having us!
Welcome, Xina, Althea, Drusilla, and Rukia!
---
"I love cats because I enjoy my home and, little by little, they become its visible soul."--Jean Cocteau