Discussion Starter
•
#1
•
Here are some kitten tongues for everyone! :love2 They sure are keeping mum busy.. and this mum too! Every two hours I transform into the food referee for Freddie. He is nearly the same size he was the day he was born while the others have grown along like kitties are supposed to. Tomorrow we'll be getting him some supplements and stuff at the vet to ensure he grows into a plump kitten himself!
Andy napping after a snack! He is the biggest, healthiest and strongest of the bunch. He clumsily walks on all four of his paws already and is even starting to venture out. I'm impressed but wish he would slow down!!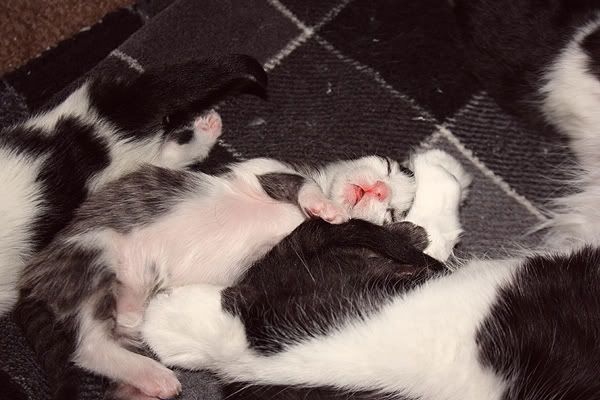 The girl of the bunch.. beautiful pewter fur, who knows where that came from! :wink I don't have a temp. name for her yet. She was born screaming her head off and screams when she doesn't get her way, so Princess is a possibility but any more unique ideas??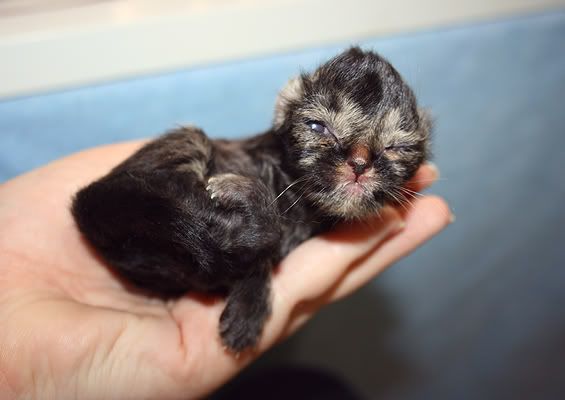 This is actually the very moment Freddie opened his eye and I didn't notice until I saw the picture of him. Then I freaked out because the flash decided to turn on! :? So in love with this guy.
Wobbles, also trying to walk and leave already. But another pic where I turn the flash off and it flashes anyway?
Weebles, last to open his precious eyes.. they are getting there!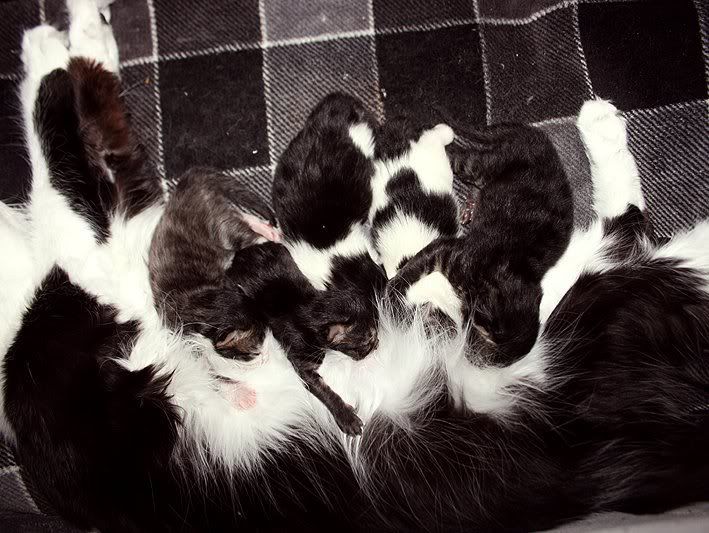 Group photo! Baby girl, Freddie, Weebles, Wobbles and Andy.
Hope they made you smile even more today!