Discussion Starter
•
#1
•
I hope this is the right area to post this if not please move to appropriate section.
Firstly. I have two kittens, both are the same size and are supposedly different ages. Can you please help me decipher rough ages? Here are boths stories.
Eden- I got her from some lady, I suspect she was on drugs or something. She told me she was 16 weeks old (this was June 11th when I brought her home). That she bottle her from 2 weeks old. I picked her because she followed me around non stop weaving in between my legs as I walked. I brought her to the vet that evening. I had 3 vets give me 3 different answers. I got her June 11th. That night I brought her to the vet and this vet said 12 weeks. I had the other vet look at her he said 6 weeks. So whatever, I book her spay for August 7th. She gets spayed and at this point I thought okay shes 5-6 months old but on her spay certificate it says 4 months. According to the owners she would be 7 months old right now. I think shes 5-6. Heres a picture of her when I first got her.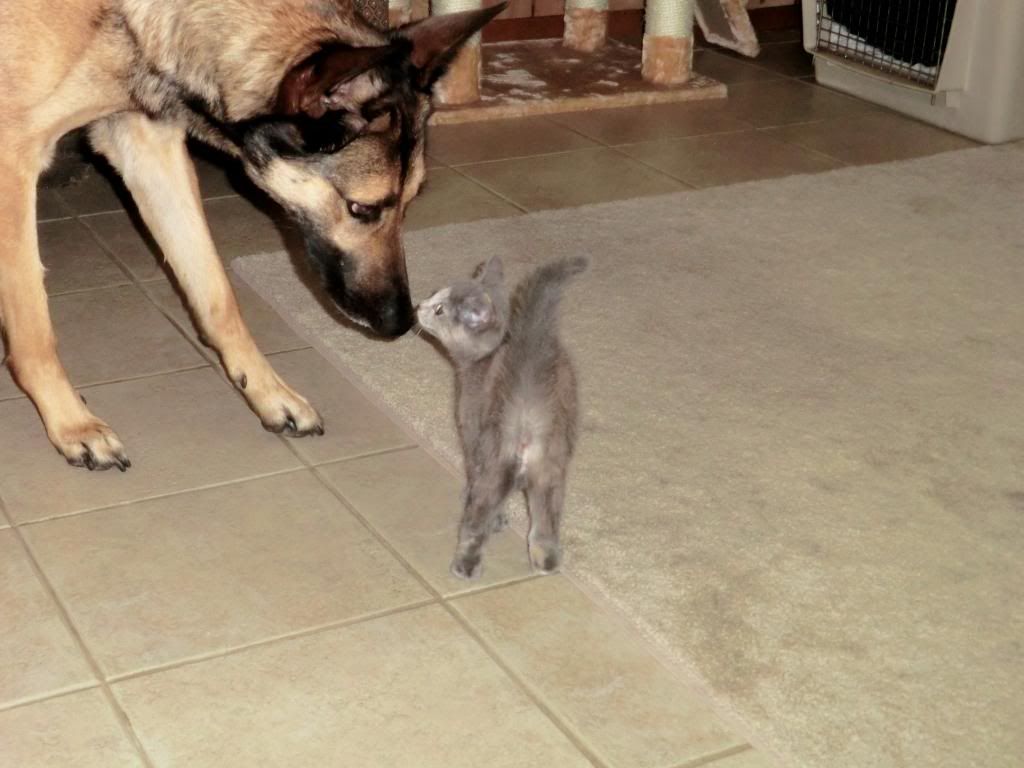 Now, Heres the next kitten
Nyx- We got her when a family couldnt find homes for the kittens. We were told she was 12 weeks the vet said 12-14 weeks (we brought her to the vet that night). Was a different clinic then where we brought Eden to. We got Nyx September 13th. Looking at both of them, they are the same size. Eden weighs 5.4lbs and Nyx weighs 5.1lbs. I weighed them yesterday. Heres a couple pics when we first brought Nyx home
Now here it both kittens side by side and a tooth shot of both.
Nyx has all her baby teeth lost except one back molar (I think)
Eden has lost all except her two top fang teeth. One has an adult coming in and the other does not. Neither are wiggly at all.
I am starting to wonder if Eden was way to young to come home with me? Please, how old do you think they each are now? Nyx previous owners were very kind I dont think they would lie to me to get her a home. Eden was 4lbs when I got her spayed. Nyx isnt spayed