Discussion Starter
•
#1
•
I posted a month or two ago about a pregnant stray who showed up at my house. She ended up having 6 kittens, all very adorable of course, and I just thought I would update you all with some pictures.
They are 5 weeks old now and at such a fun age. I have given them all "nicknames" (or a few, in some cases), even though I know I shouldn't because I will want to keep them all. Too late. :?
P.S. -- they are currently staying in our garage, so please excuse some of the mess in the photos.
Now without any further ado...
Allow me to introduce
Trip
, my personal favorite: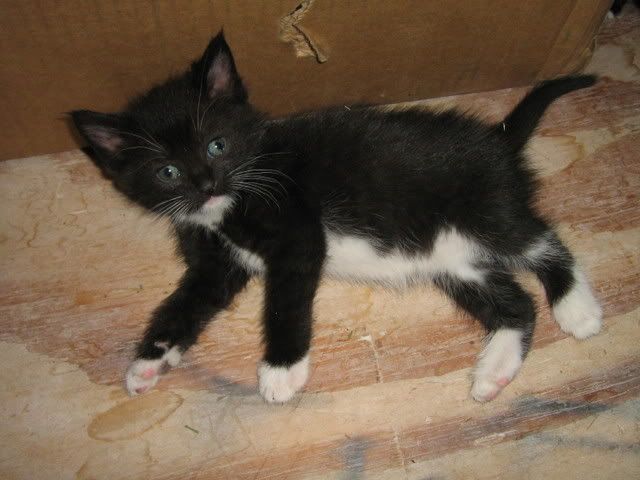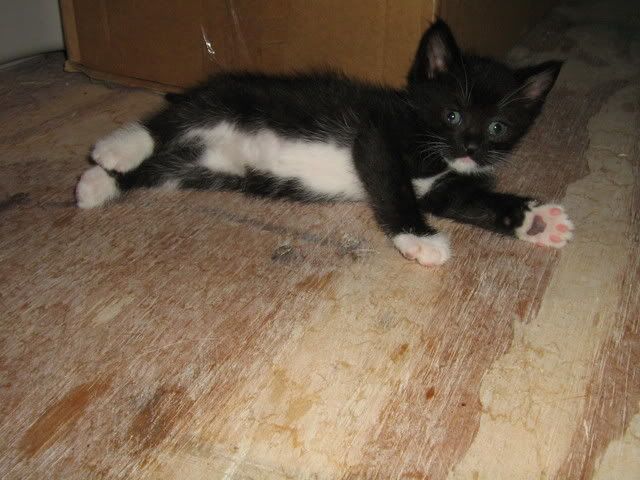 E.Z. AKA Zepplin
, whose leg markings I just love:
E.Z.
and
Trip
playing:
Cash
, who my niece will be taking:
Lucky AKA Chunk AKA Monkey
, the biggest one of the bunch: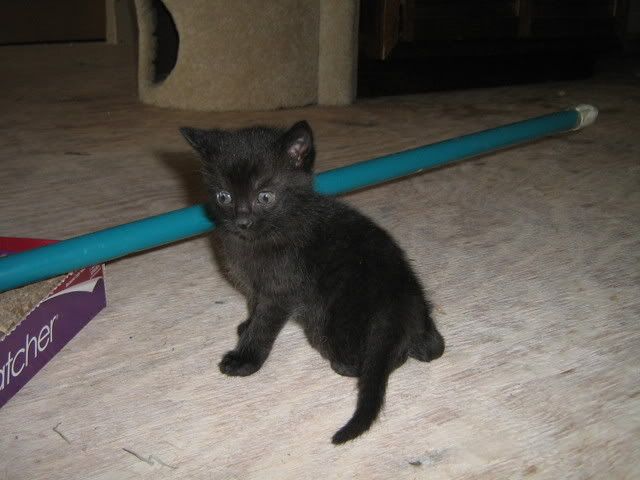 (
Cash
and
Monkey
playing):
J.D. AKA Jack
, the little runt: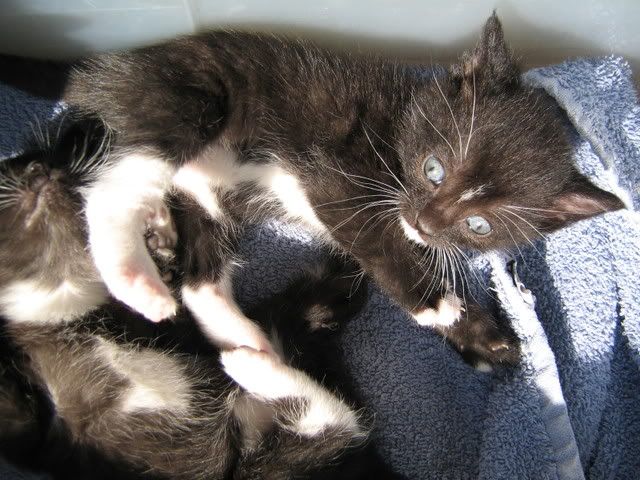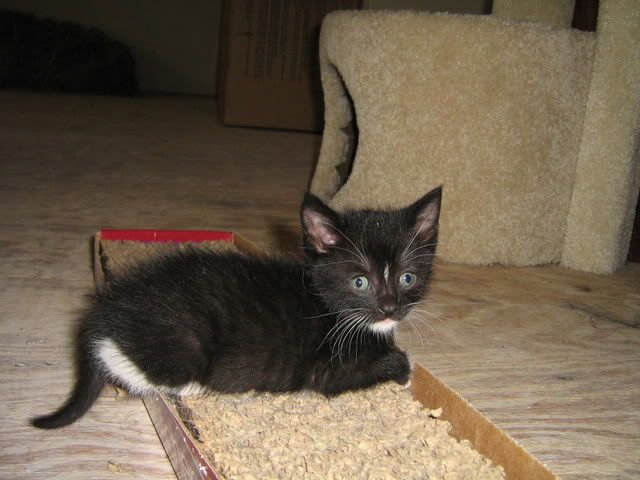 And last but not least...
my little sexy
Lexi
, the only girl of the litter, but the one with the, um, strongest personality. She has some serious spunk. :wink: I think you can tell from these pictures what she thought of her little photo shoot. :lol: (Actually, she had just woken up, so she kept yawning).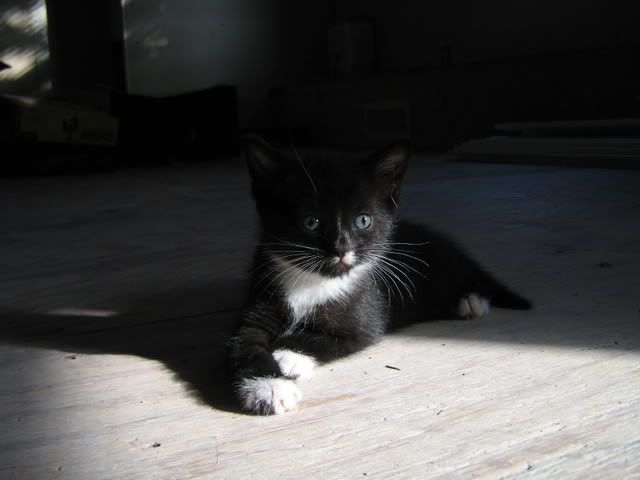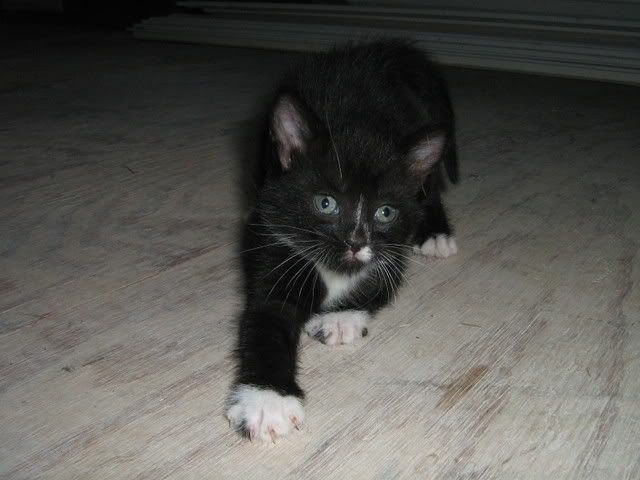 And finally here is the mother cat, who I will be keeping
:
This picture was taken indoors, before the kittens were born obviously.
Thanks for looking.