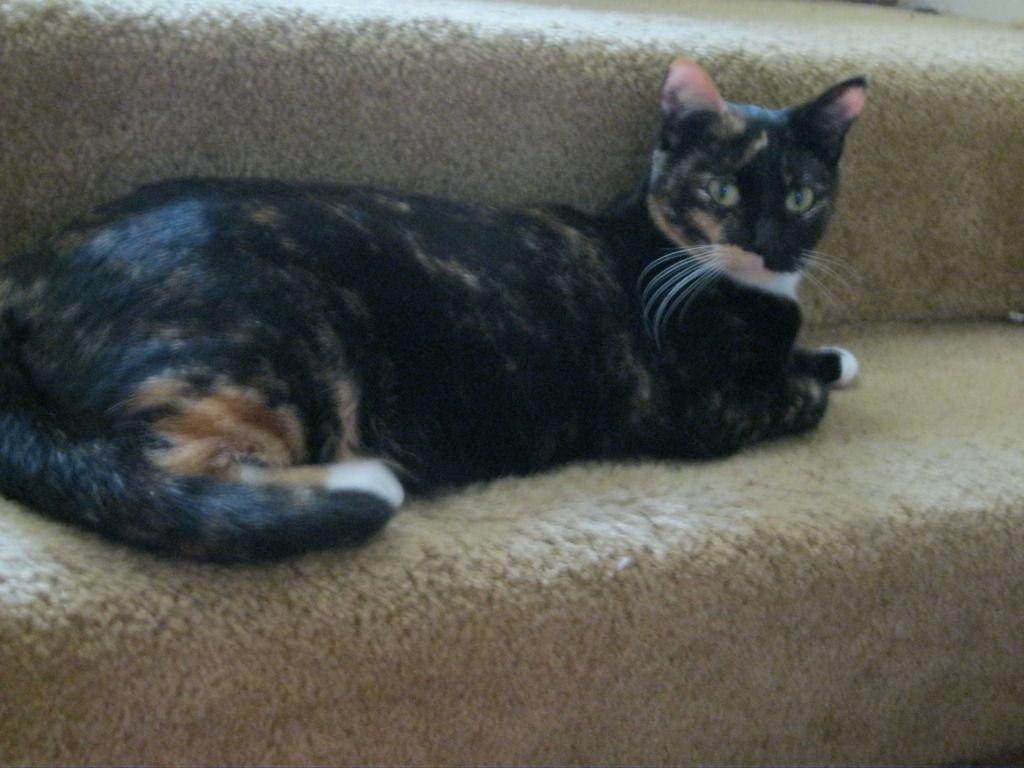 This is a tale of my 2 kitties, from the very first day. We got these 2 a week after losing our previous kitty, Socks, and a year before, Her companion, Hillary. This is Shana,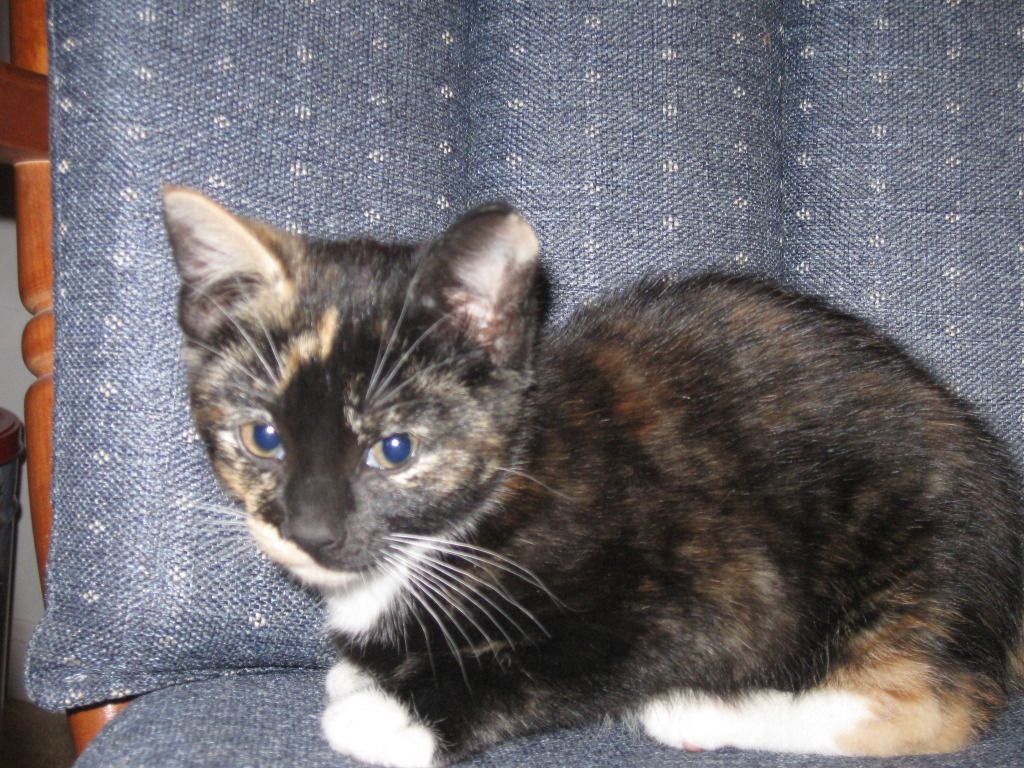 the nervous kitty (as she remains to this day),about ten minutes after we brought the 2 home. In the box on the way home, She was a little nervous. "Hackkkkkk!" Saki,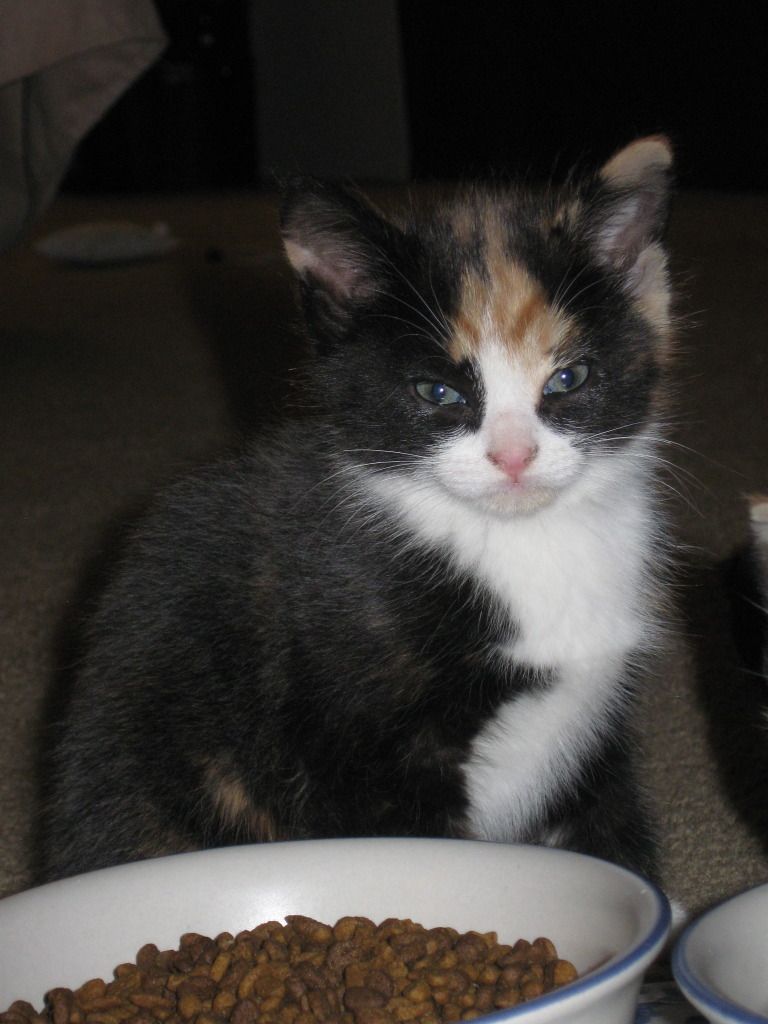 on the other hand, was riding on my father's shoulder on the way home. This little furball was the explorer from the first minute. She is, to this day, the crazy cat.:shock: this is when Saki was a kitten: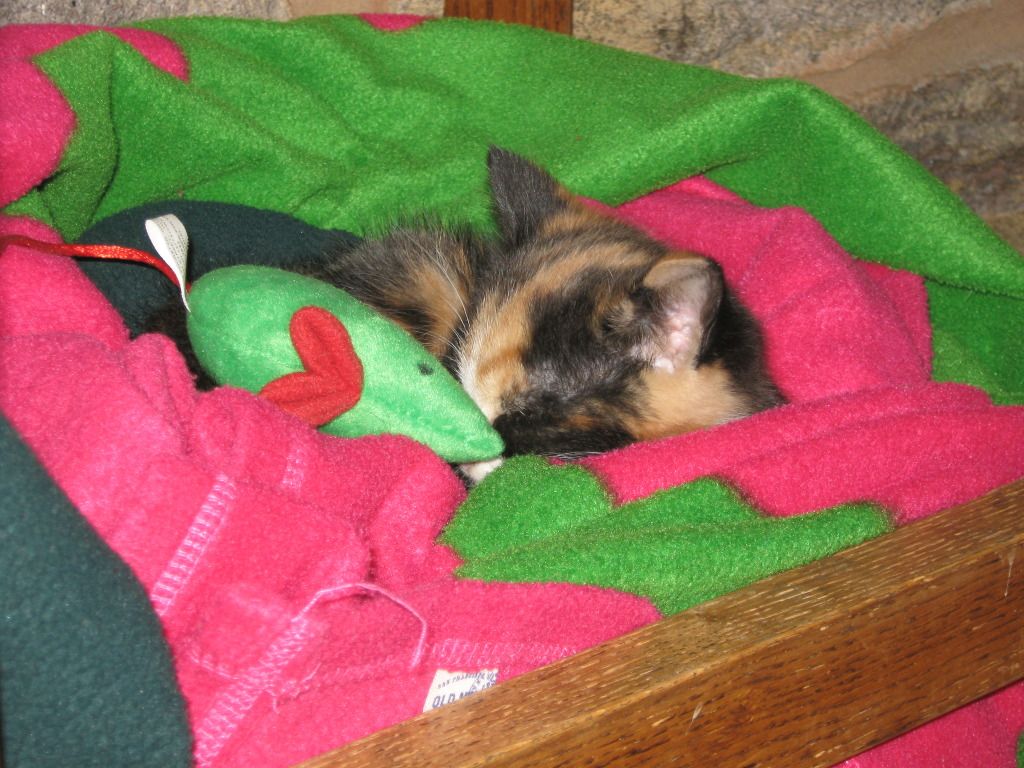 And
now....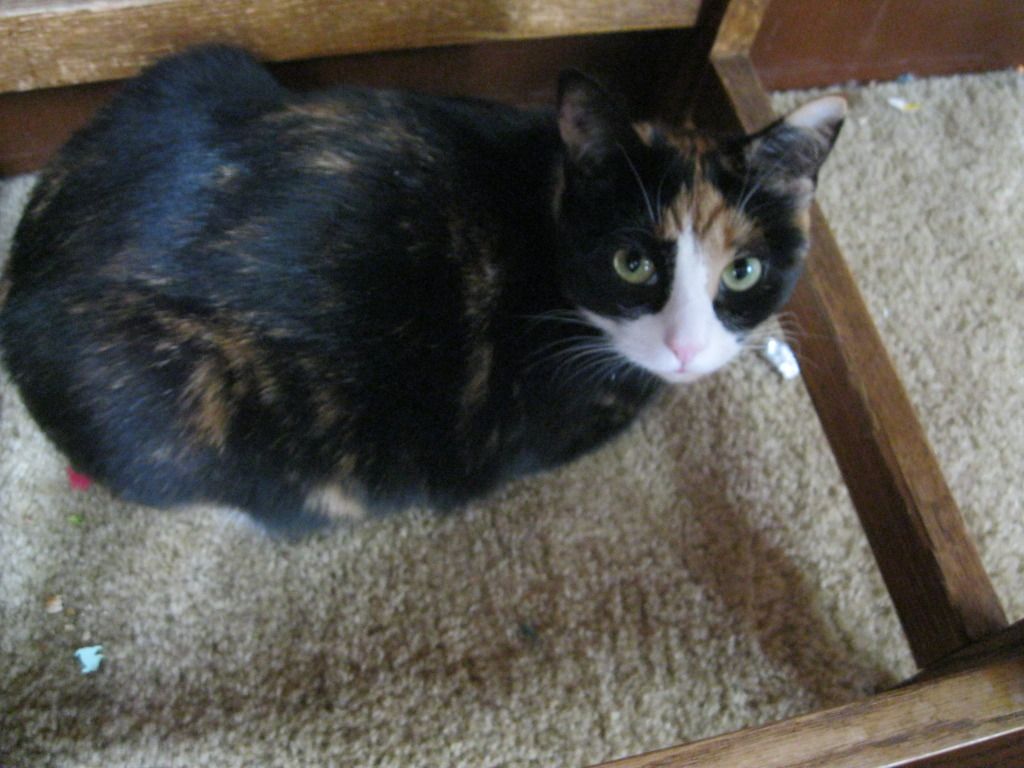 Such
a Big difference! Here are some more random pics....