Discussion Starter
•
#1
•
Took these yesterday when the girls were playing. Even at 10 months, Alice has tons of kitten energy, and starts playing sessions with both Rochelle and Samantha all throughout the day. It's fun to watch her bounce around between playing with toys, the other cats, and us. Hope ya'll enjoy!
Alice and Rochelle enjoying the last few days of good weather.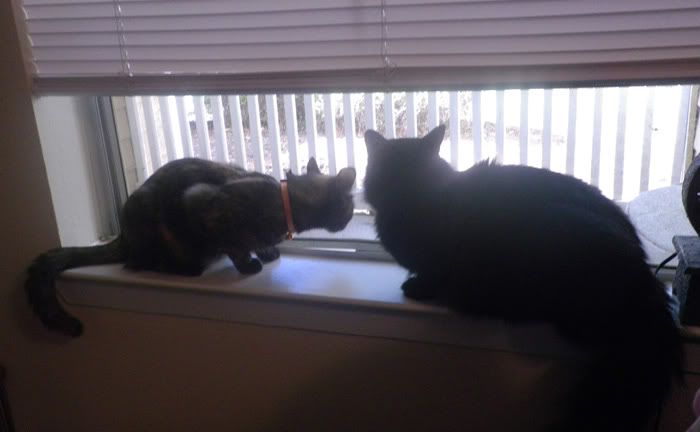 Alice and Rochelle playing together...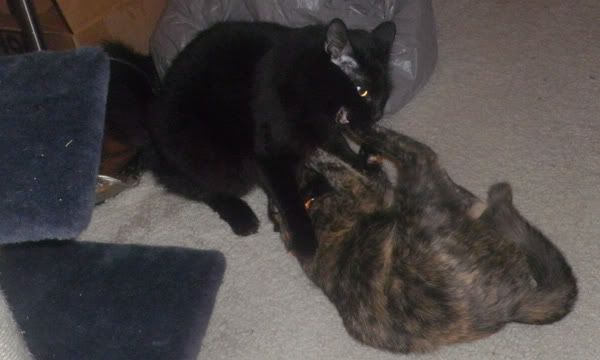 ...and caught in the act! I love the looks on their faces. :lol: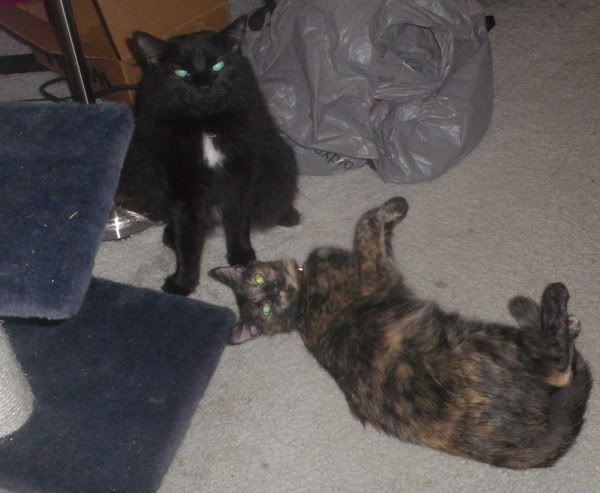 Alice then tries to play with Samantha by rolling over my books to get to her, haha!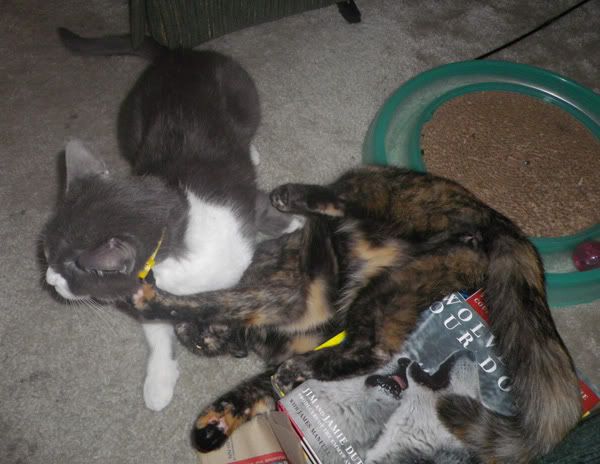 Samantha says get this crazy kitten away from me!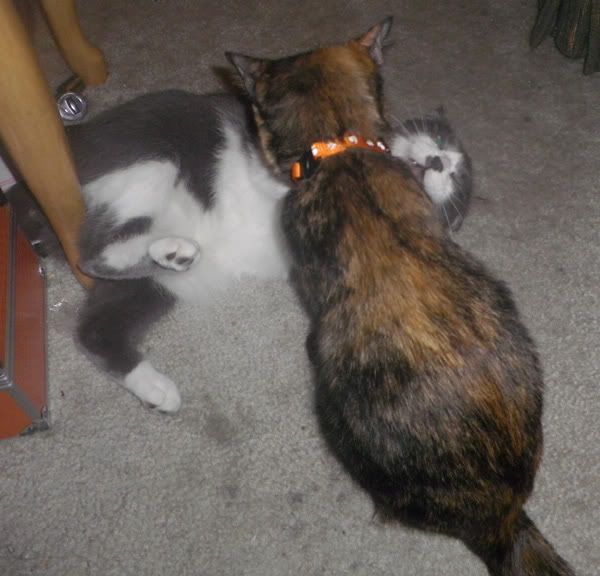 And after playing with the cat tree, Alice finally wears herself out, and passes out right where she was just scratching. :roll: