Discussion Starter
•
#1
•
Alice has a clean bill of health, and has been officially introduced to my other girls. Things are going pretty well, and I thought I'd share with the rest of ya'll...cause I just can't stop taking pictures!
Breakfast time! All meet in the kitchen!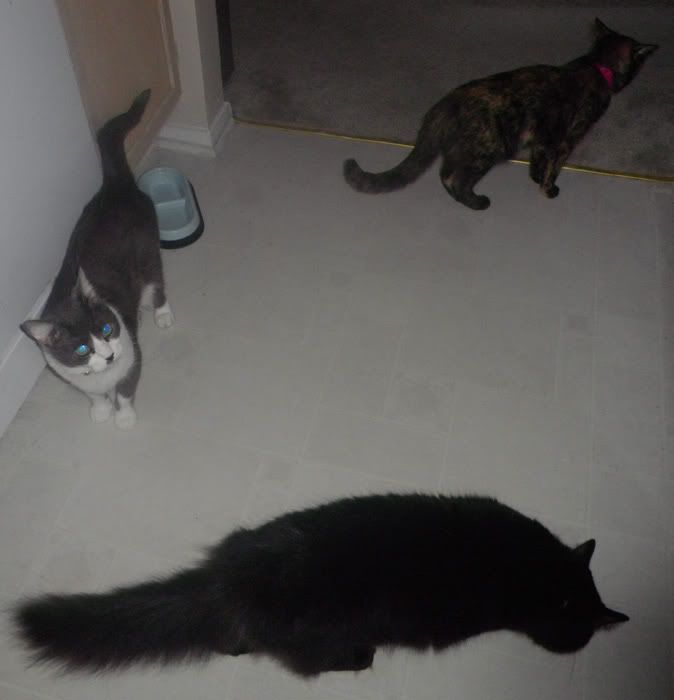 Samantha just keeping an eye on Alice's antics.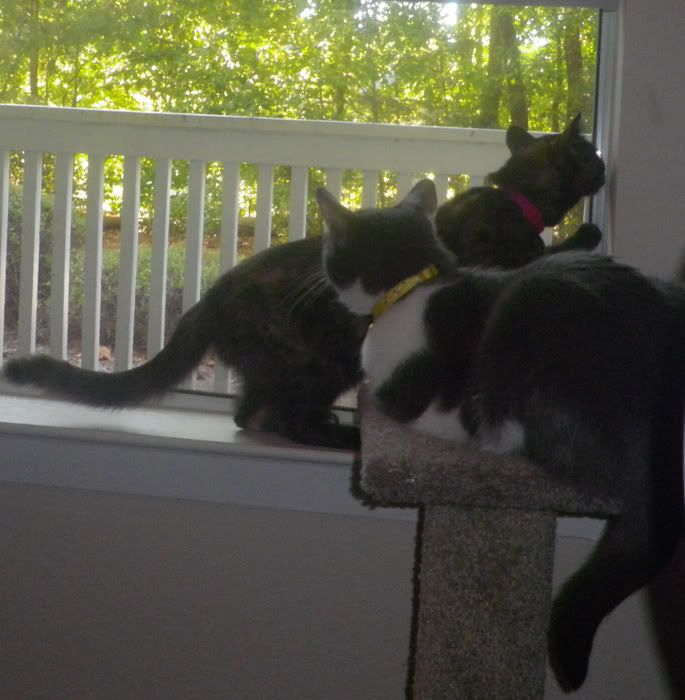 Last night, I found Samantha cuddling up with Alice on my computer chair...AWWW! :love2 And if you look closely you can see camouflaged Rochelle just next door in my boyfriend's computer chair.