Discussion Starter
•
#1
•
Just thought I'd introduce my furbabies in detail.
This is Orion, my DSH boy and the first ever cat who made me fell in love with cats. I was never much of a cat person although I do enjoy all things furry - but Orion changed that when he came into my life. He is now one-year old and is very independent, but extremely affectionate on his own terms.
And then we have Lyra, my 6-months old Birman girl. She's an attention-seeker and my personal alarm clock. She's still really small in size, and looks like a total fluffball in real life. Lyra hates to be separated from Orion and thinks the world of him.
And finally, there is my sweet little Koda. He's a Bengal kitten who has just turned 9 weeks old. I have always loved the Bengal breed ever since I first laid eyes on them four years ago. And when I first met Koda (who was only two weeks old then), my heart melted I knew that the little guy will be coming home with me in a few weeks.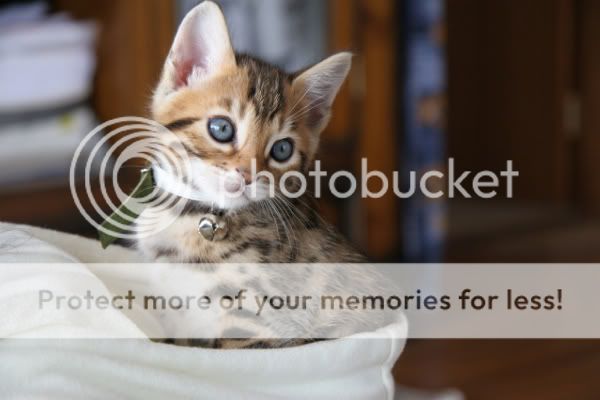 So there you have it, the story of my three kitties. I do hope I have not bore anyone.