Discussion Starter
•
#1
•
How many of you have a catio and live in an apartment/rental?
We're on the 1st floor and have a decent sized patio. The apartment above us has a deck that is two feet short (in width) so ours extends past it.
We recently adopted a yorkie and purchased a patio doggy door and I know it's only a matter of minutes before Ody figures out how to use it too. He's an indoor kitty only and is only allowed outside under supervision or on a leash. He'll stay in our patio when we're there unless he's chasing birds in which he proceeds to jump right over the "fence". Little bugger.
Below is an image of what our "fence" looks like along with one of the corners. What we're planning on doing is putting up two metal poles on each end and in the center and put up plastic chicken/bird wire of probably 7-8 feet tall. Because the deck above us does not extend the width of our patio, there will be space at the top.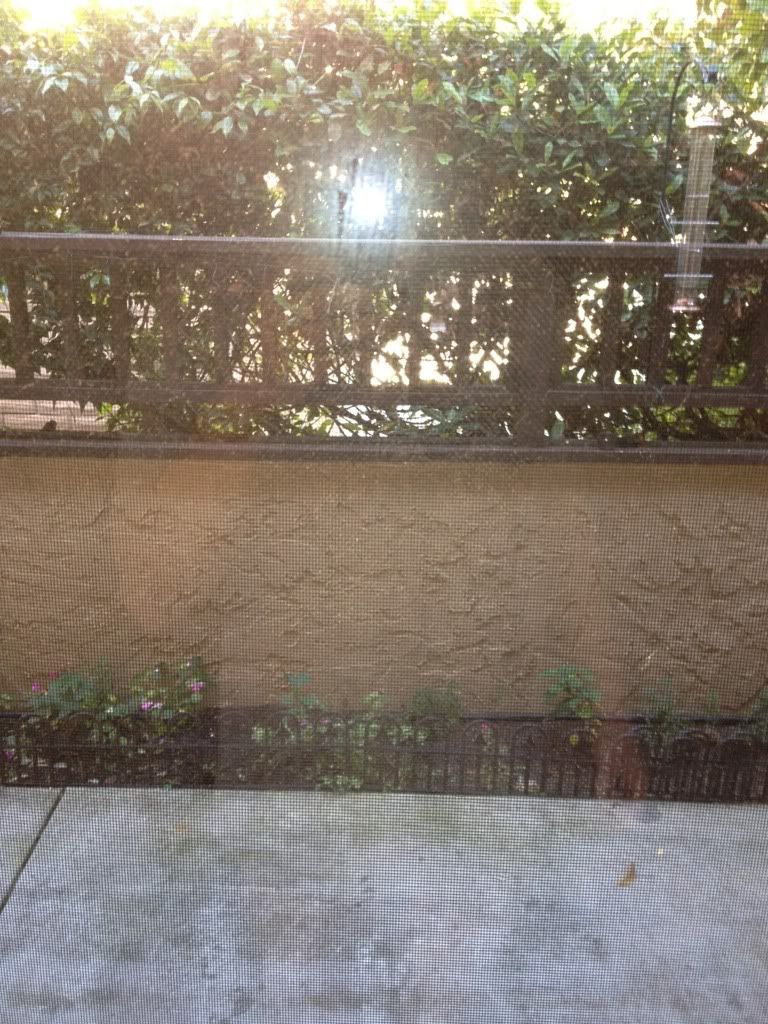 Is that smart to do? Leave the top free of any netting? Do you think Ody will be able to jump this plastic fencing? I know that cats find something sturdy, but because it will be up against the concrete, I'm afraid he'll find a way (unless I'm over-reacting and that he will not be able to jump up past the concrete with the plastic). Would it be better to create a "top" too?