Discussion Starter
•
#1
•
The kittens are here!
I'm amazed at how well adjusted they are. Except for screaming the whole way home in the carrier they've been perfect. Very wild and open, not afraid of a thing. I really expecting some puffing up and hissing at first with Brody but the second the came out of the carrier they were running around trying to climb on her!!
And she's absolutely smitten. Her tail hasn't stopped wagging and she's doing laps around the house trying to keep tabs on all of them at the same time.
I'll have better pictures tomorrow. By the time I got my *NEW* camera up and running the lighting was crappy. But so far, a taste:
Of course, getting into trouble:
Sleeping:
And while two were asleep, one woke up and ran up to snuggle with Brody... *and please take note of her fabulous new collar thanks to Julie!!*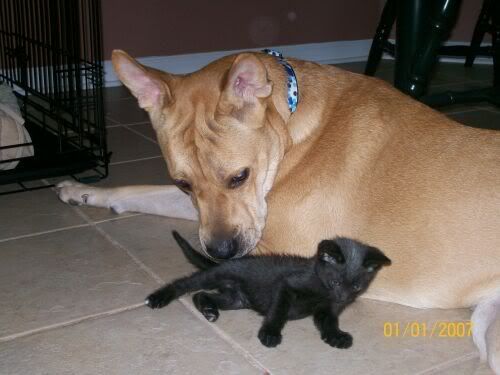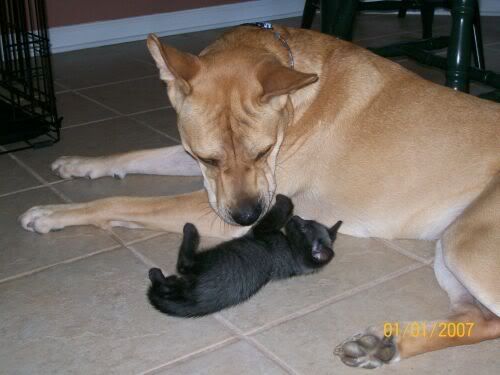 "aw come on mom... he can chew on my foot, why can't I chew on him a little??"
*Pretty Brody*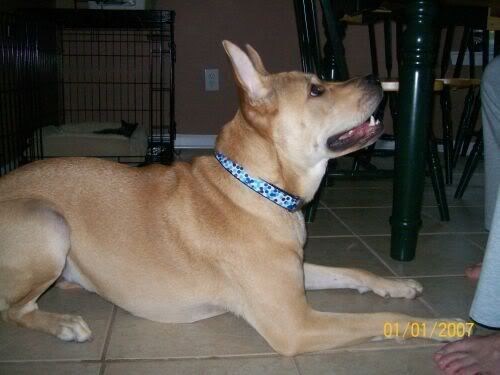 I'm so glad they're here!!