Discussion Starter
•
#1
•
Skylar's addicted to suckling on Brody until she falls asleep every night. It started with anywhere - a let, her side, etc. Then eventually it moved to under Brody's neck, and now... her lips, specifically the corner of her mouth. It was cute at first, and now its getting pitiful. Poor Brody just sits there and lets her do it... she tries to move her head side to side. Nothing works. She'll even sit up to look out the window and have a kitten hanging on for dear life :roll: Plus, the "suck suck suck" noise is just short of gross when I'm trying to sleep.
But there's not much I can do other than keep them apart at night, and I don't really want to do that.
So instead, I take pictures and videos to blackmail them with later in life
"Hey, you mind coming down here??"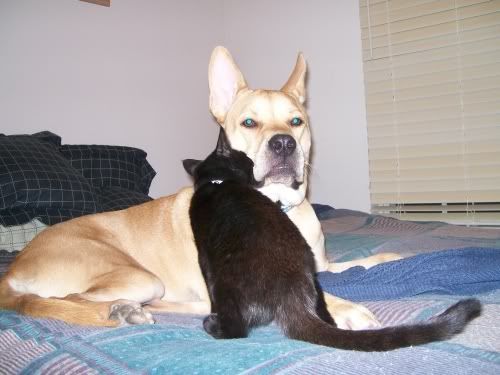 "Better, just a little bit more"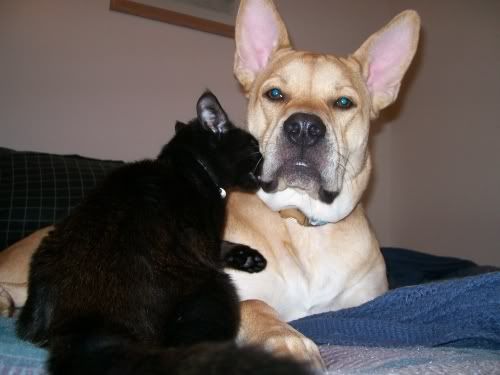 "Gotta get juuuuuuust right"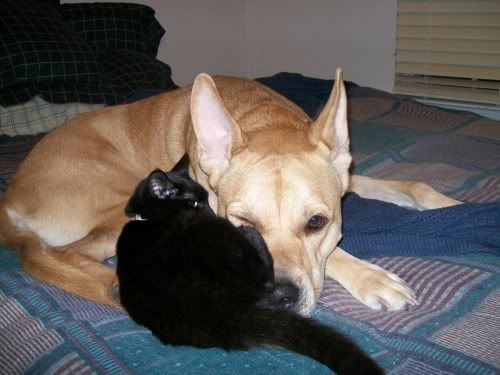 "Not quite, almost there"
"Hey! Get back here!"
"Ahhh, much better!"
It really is kinda cute though. She's just kneading away in the first video, and the second shows the real fight to keep the lips!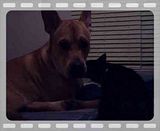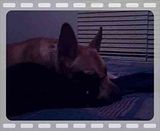 And just to show that they can cuddle without the nursing (but not often!)
"Do you mind?"
"Are you still up? No? Ok... just checking"