Discussion Starter
•
#1
•
Last December my breeder´s placement queen Lara gave birth to 5 beautifull bengal kittens and one of them stayed with her mum, two uncles and us me and my fiance. And I became officially The Crazy CatLady. At least my mother-in-law-to-be may think so. One cat is normal, two is for others company, third is a symptom and fourth is something serious :mrgreen: . Now Bertha is 7 months old and just everybody loves her.
I must explain the concept "breeder´s placement", it is difficult to explain to cat people from other countries, I don´t know if there are proper term in English to it. Most of breeders here have only few cats at home and they tend to keep their retired breeding cats as pets with them. Because they naturally need new queens many places promising girls (sometimes boys, if they find people crazy enough to have full males in their homes :mrgreen: ) to trusted homes, where they also have their kittens. Sometimes queens do go to their breeders to have kittens too. My Lara is that kind of breeder´s placement queen. And if anyone knows a proper term to that breeder´s placement, please, educate me
.And now her daughter Bertha is my first own queen-to-b. And I can go to the real point, showing you my princes, SiruCats Esperanza, Bertha.
First, some teasing pics of the whole litter.
Lara with her little ones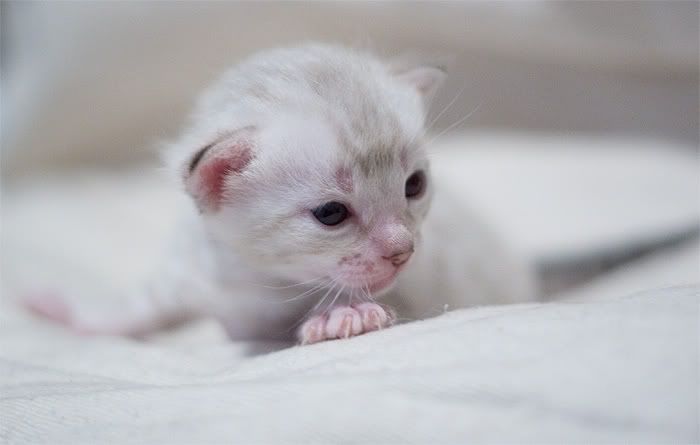 Little snowie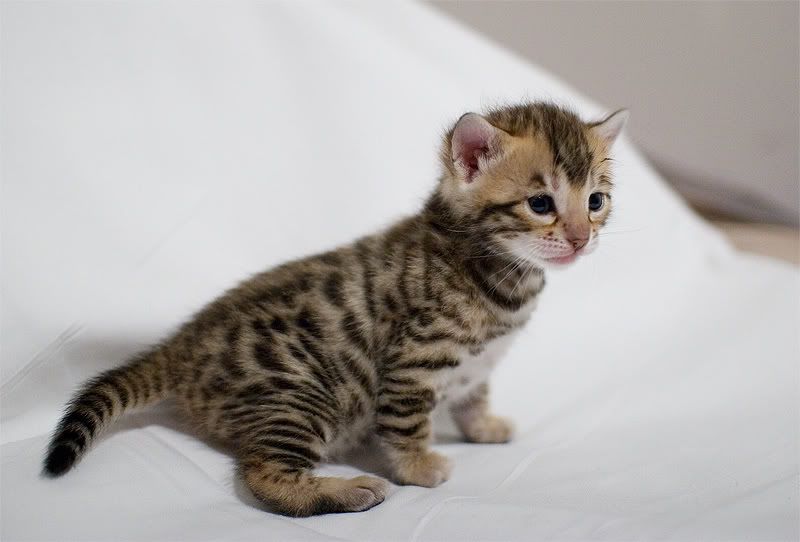 Bertha, thre weeks old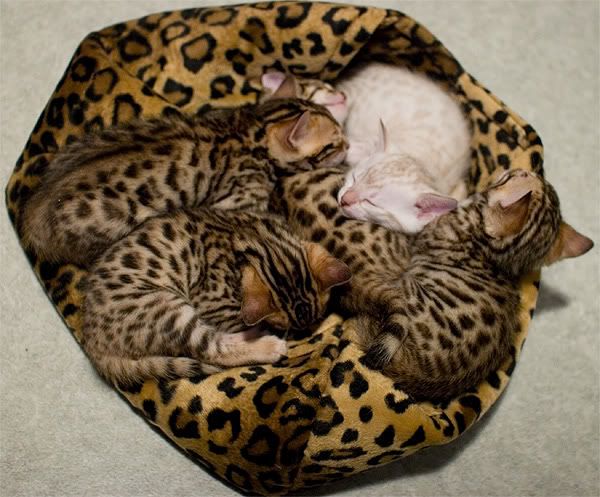 Spot on spots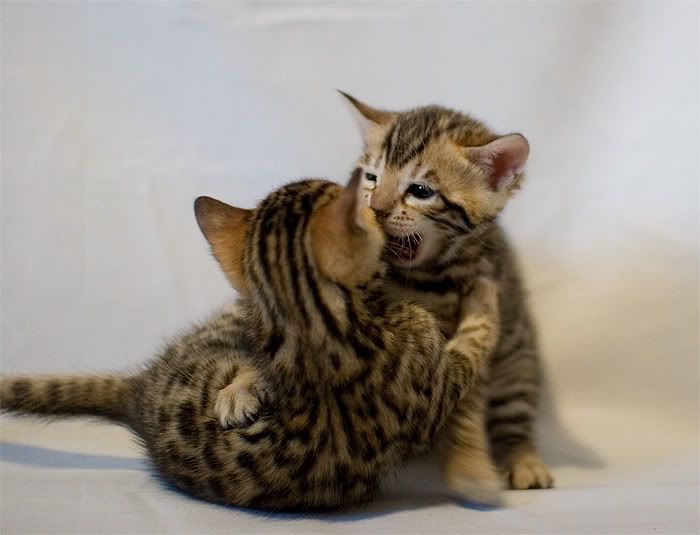 Bertha and her sister playins "I-Eat-Your-Ears-Game"
5,5 weeks
Bertha is BIG and SCARY!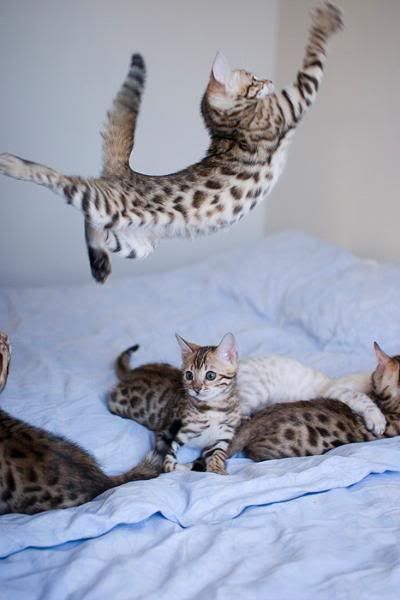 Flying Bertha
Milk Bar is open!, seven weeks!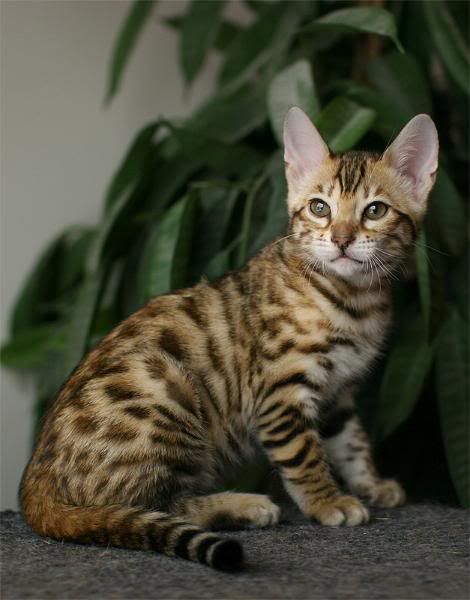 10 weeks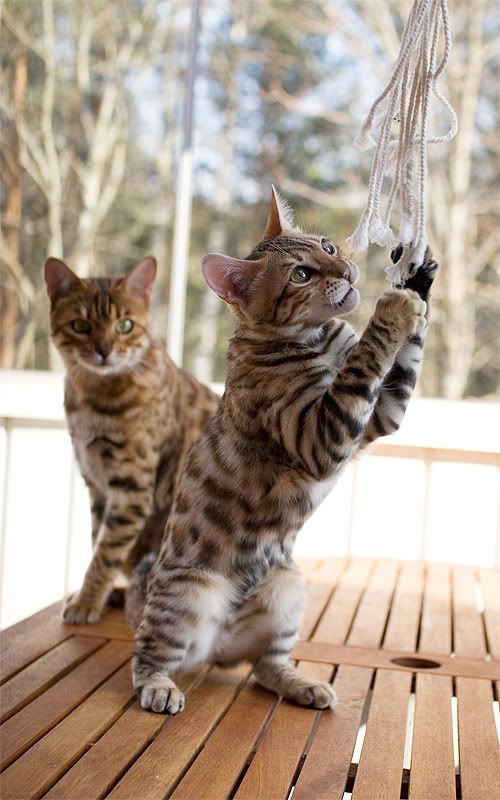 With mom visiting my mother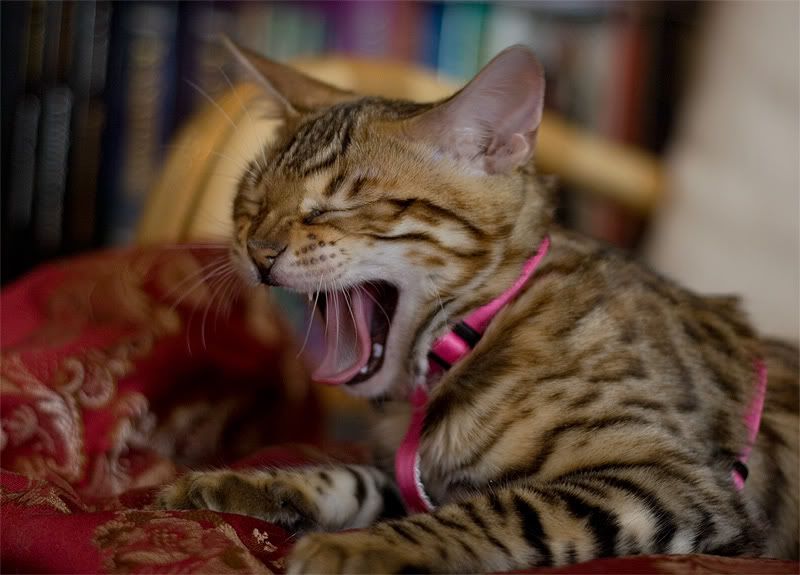 5 months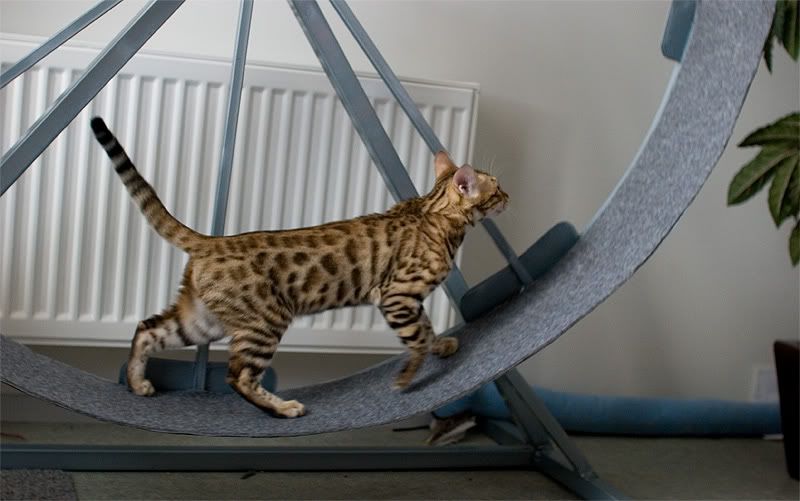 Cat Wheel!
And last week