Discussion Starter
•
#1
•
I saw an add of a beautiful cat tree house on sale. I contacted the seller and after some questions, I decided to go and take a look.
I loved it the minute I saw it, so after I put it in my car and paid for it (around 100 dollars) I went back inside to see this woman's cats. I ALMOST FAINTED. It was the first time I saw a Maine **** in real life. yeah I know, this naive South American...but I thought there were no such cats down here... They were HUGE (And I thought Ice was big...) well they were the most adorable cats of the world and she had 2 more in her mom's house. I think she intends to become a breeder, but I just didn't want to ask and I left with my cool tree house.
Now I'm checking on the Internet and I found out these houses are hand made and sold for like 600 - 1200 dollars. It can't be. Now I'm thinking she got these Maine ***** from the US, along with the tree house and she had no idea how expensive it was. I don't know. She told me she sold it because it was too small for her cats. I agree. And she had a whole room full of cat trees and scratching posts set from floor to ceiling that made this tree house look like a doll house, so I believe her.
Well, my boys love the house. I vacuumed and disinfected it before bringing it home, but anyway I'm sure those ***** had no diseases whatsoever.
Really bad pics of the *****: When I gave my phone to the woman, she clicked on something and set a weird filter that made pictures look blurry and dark. You can still see how big they were
http://i1088.photobucket.com/albums/i325/Lenkolas/****.jpg
http://i1088.photobucket.com/albums/i325/Lenkolas/*****.jpg
and the tree house at home, still with the black filter
Rulos all over it, Gatito observing from a distance
Chikis comes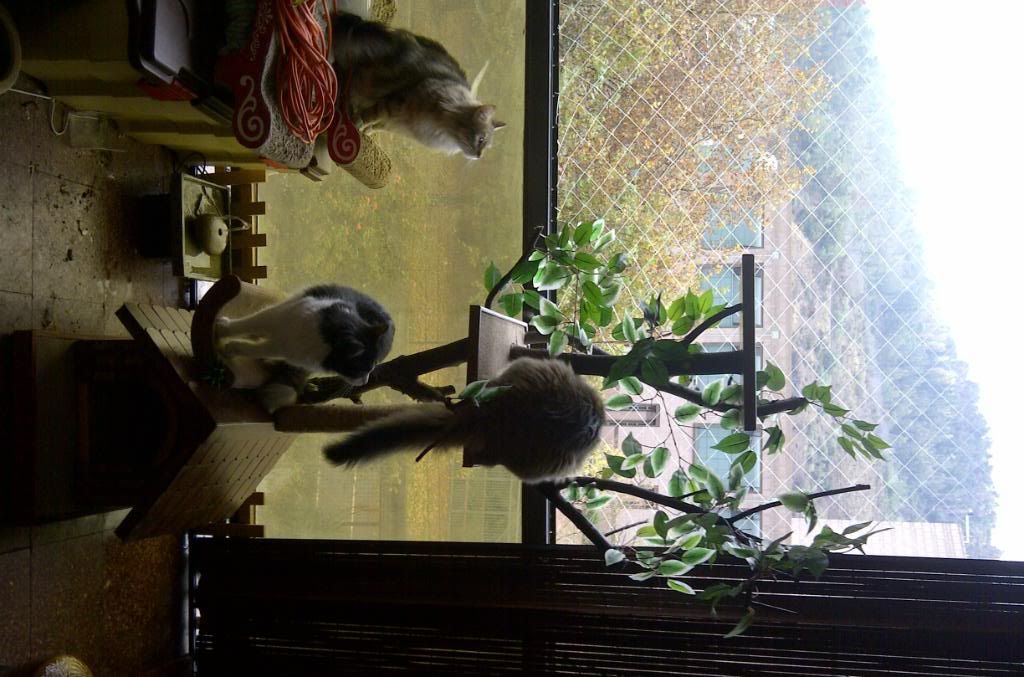 Ice does what Rulos does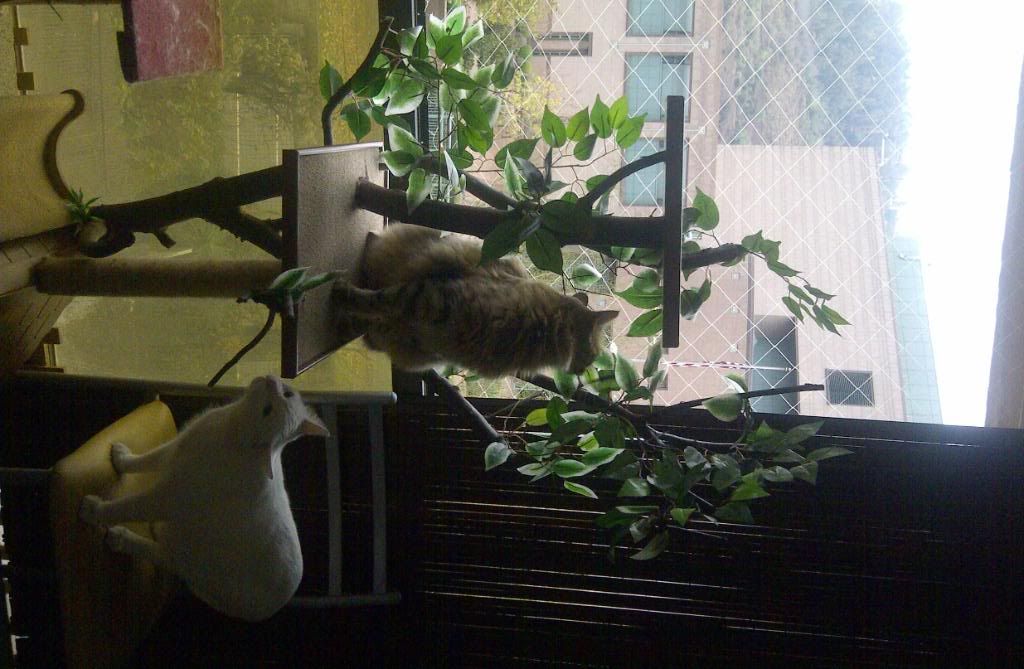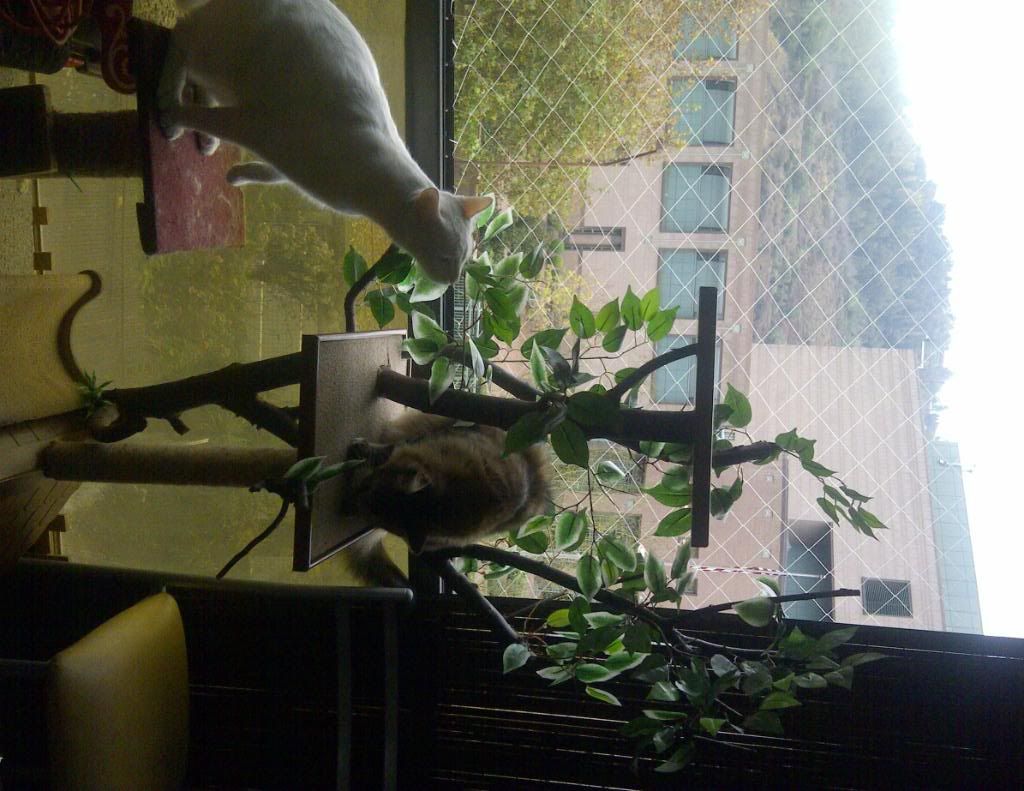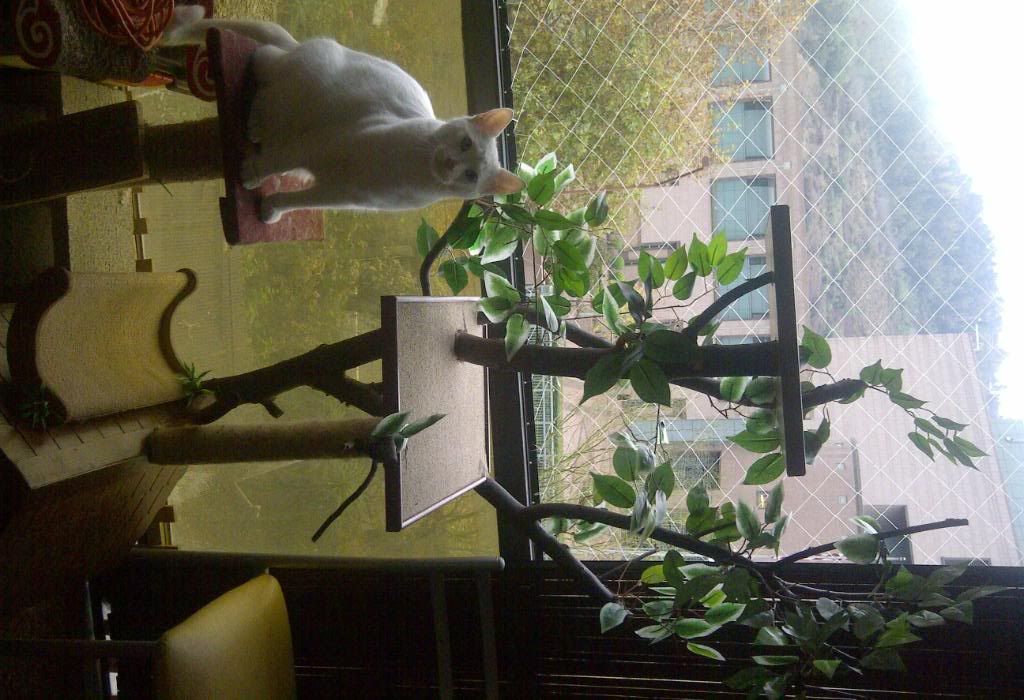 Chikis is like "I can't stand this, I'm outta here", poor baby he's so nervous.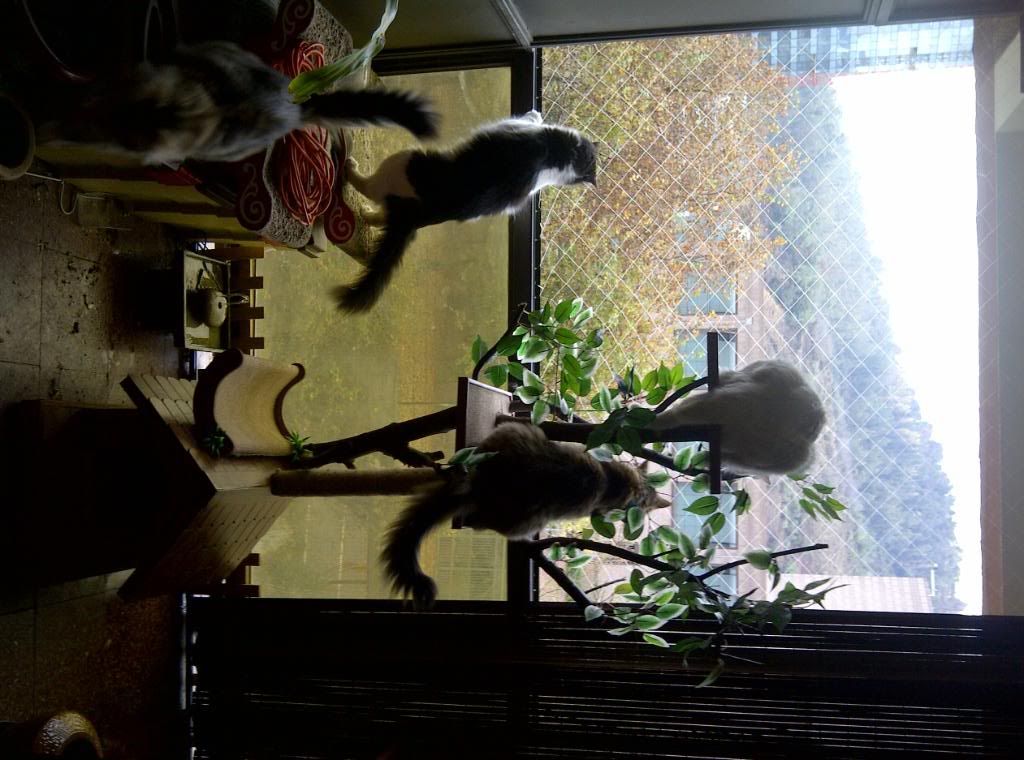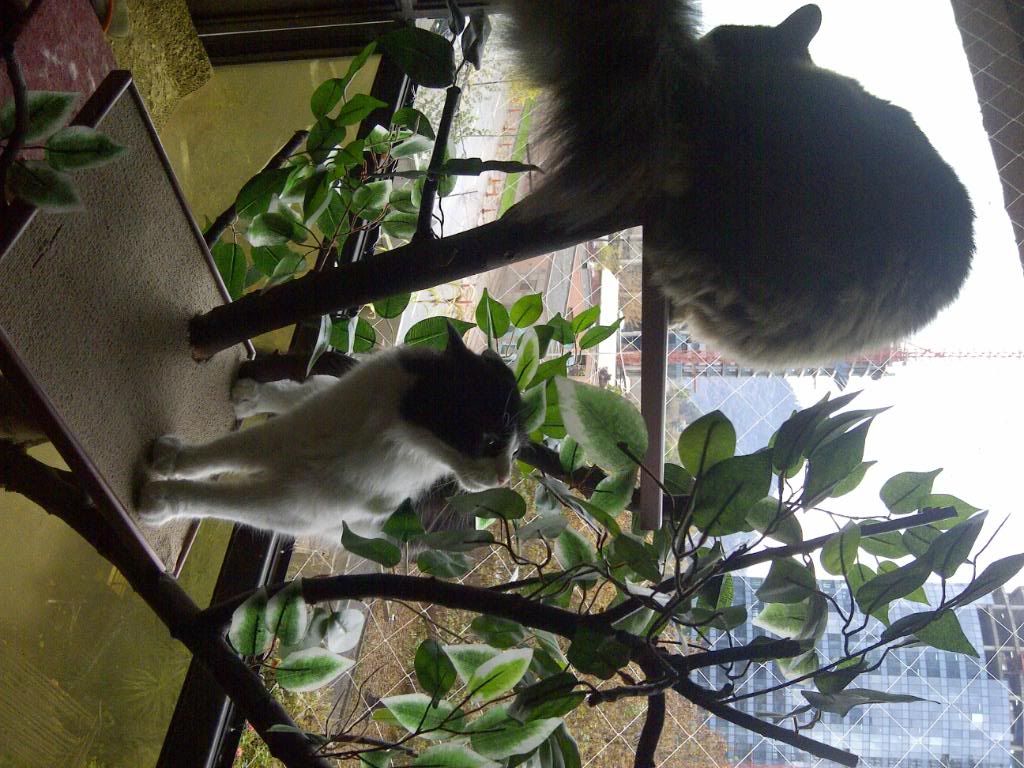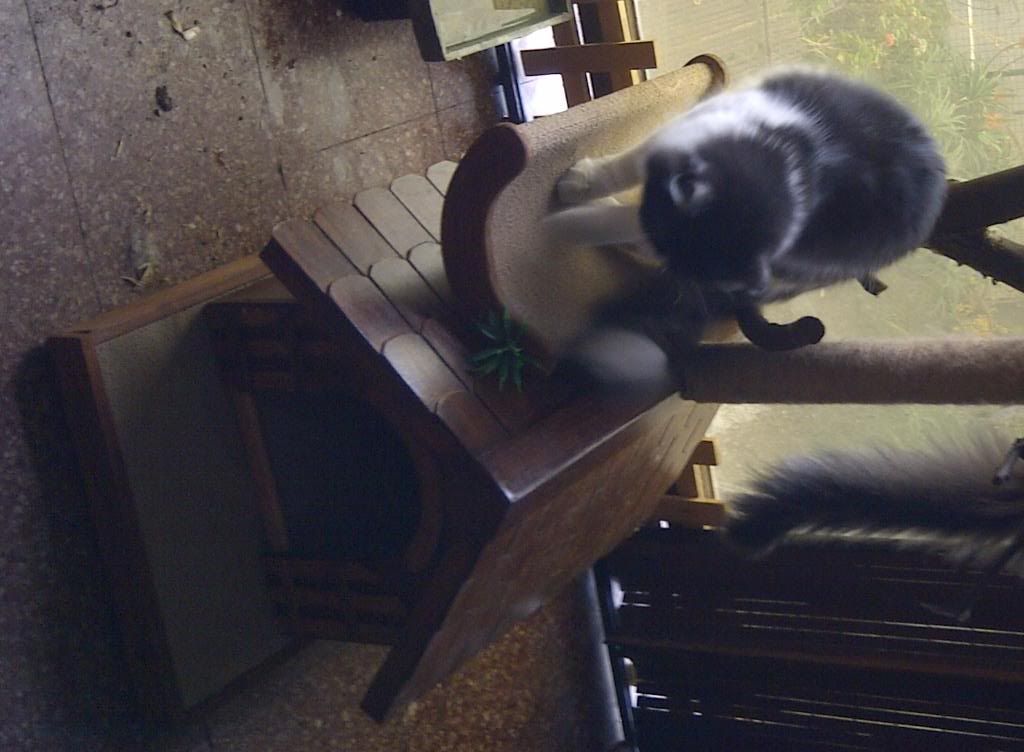 Thank you for watching! :mrgreen: I'm very happy with my purchase 8)