Discussion Starter
•
#1
•
I've been working on this project since New Year's, and it is my first attempt at building any kind of cat tree/condo. We have a couple of the Armarkat trees which we've had for a really long time, they still look pretty good, but I wanted to see what I could come up with. Here's my Cat Castle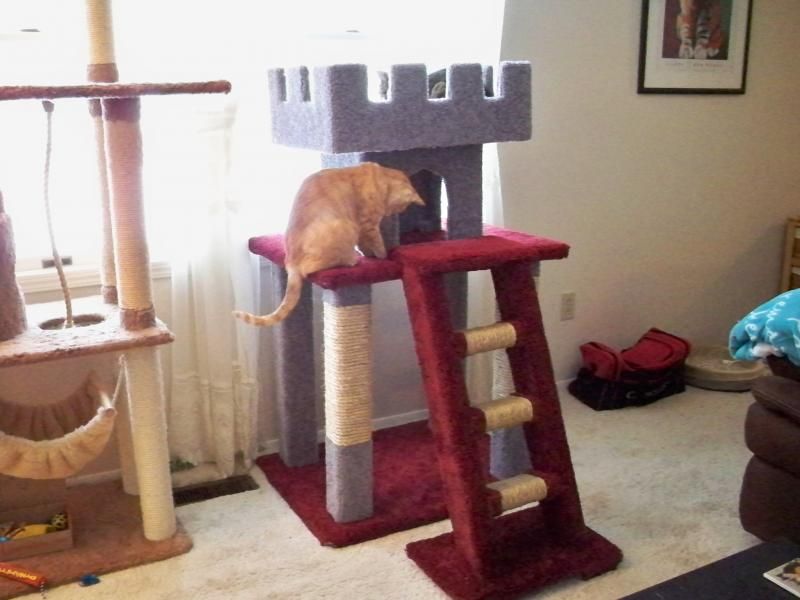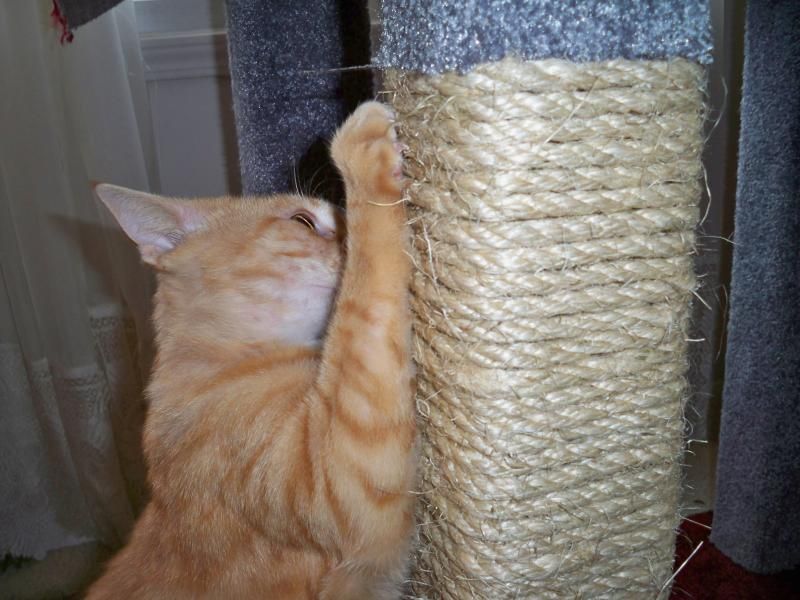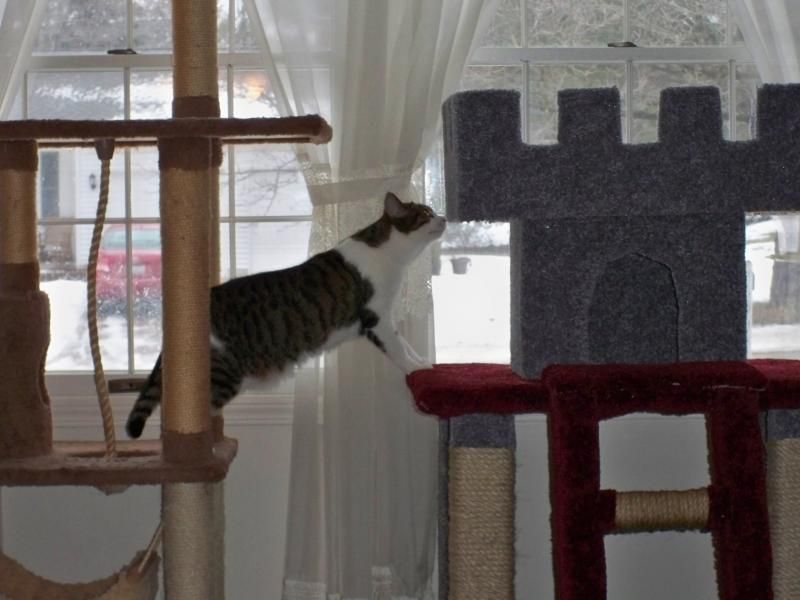 Max and Cheetah were all over this thing instantly! I built it from 1/2" plywood, some 2x4s, carpet remnants (found a place that has tons of rolls for under $2 a square yard), and sisal. Used drywall screws, nontoxic glue, and a few staples on the underside of the boards. There's a third circle/hole that goes between the box and castle top, and also a big area cut out in the back for the cats to jump up without the battlements in the way. They have been climbing all over it like little monkeys lol.
I was so paranoid about how sturdy it needed to be, but this thing came out like a tank. The Armarkat trees have a bit of movement when someone does a wild leap on/off one, the castle does not budge one bit, it is very heavy as well. I made the ladder removeable (I drilled a couple holes to attach it with bolts) and can be attached to the side if I want to move it (predrilled holes there too.)
I have a lot of supplies left over from this and of course have the tools so I'm going to try another soon. It went much easier than I expected it to go, a bit tedius with the carpet on some of the weird shapes like the battlements. For each step I practiced on scraps first to see what would happen - gluing the carpet, how the staples would hold, etc. And I watched some vids to help - like how to use a jigsaw, had never used one before.
I have a couple of those cement form tubes to try out for the next project. I have seen a lot of trees online where people use one huge tube going vertical and they put little half shelves inside. I'm trying to figure out how they're securing the plywood to the tubes, glue on the edges and then shoot some nails through maybe? Seems like that wouldn't be very strong, so I need to figure out a good way to do it.
The cats are happy with how it turned out, and no one lost an eye or glued a board to their face, so I'm going to say this project was a success!