Discussion Starter
•
#1
•
Hi everyone, I came in search of some behaviourial issues I'm experiencing, but as per the forum rules, am introducing myself here first.
I have 3 cats;
Mom - Feral domestic short hair spayed female, plain old brown mackarel tabby, approximately 7 years old. Found her on the side of the road about 5 years ago with 2 male kittens. One of the kittens Sickey, lived a happy 3 years with us before passing a little over 2 years ago from an internal inflammatory illness.
Ira - One of the kittens of Mom, neutered male. Also a plain old brown (although sometimes he seems silver) mackarel tabby
Nyx(i) [Nyxi when she's being cute, Nyx when she's being bad!) - Another feral that showed up about a little over 2 years ago, will be approximately 3 this December, spayed female. Nyx is a black smoke with mackarel tabby markings that did not disappear with age. She's still got'em! Very cool looking cat.
Some pictures!
My Sickey (My cats are indoor cats, they come outside with us under constant supervision!)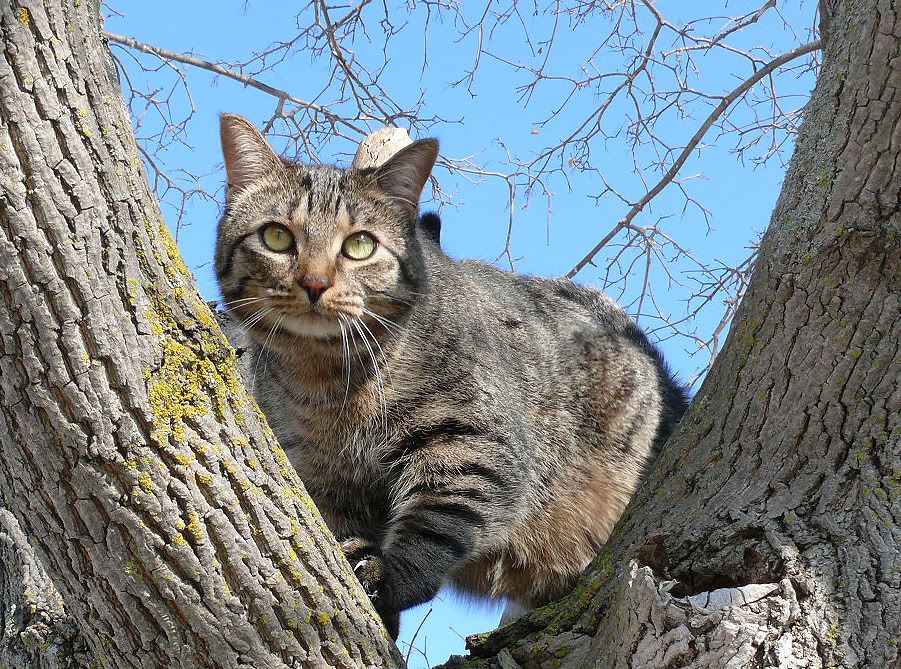 Ira
Mom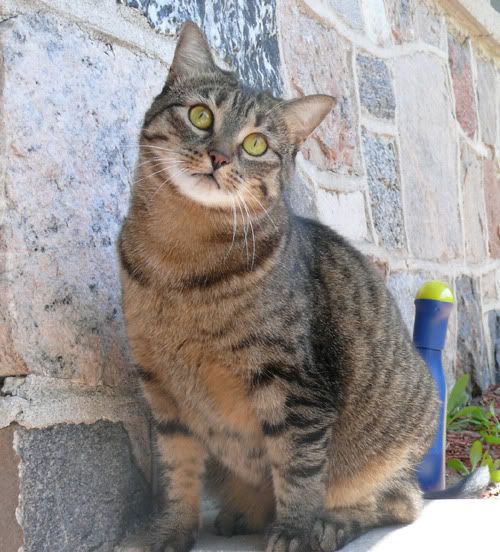 Nyxi in her custom made Mynwood cat jacket/harness: