I came across a website of an artist who makes armors for cats and mouses! Super cool~ I really would like to try them on my Meatball and Metoo! (Though I doubt I will get their consent...
)
Not sure if a link is allowed. You can google the artist's name "jeff de boer" :cool
A persian style I guess?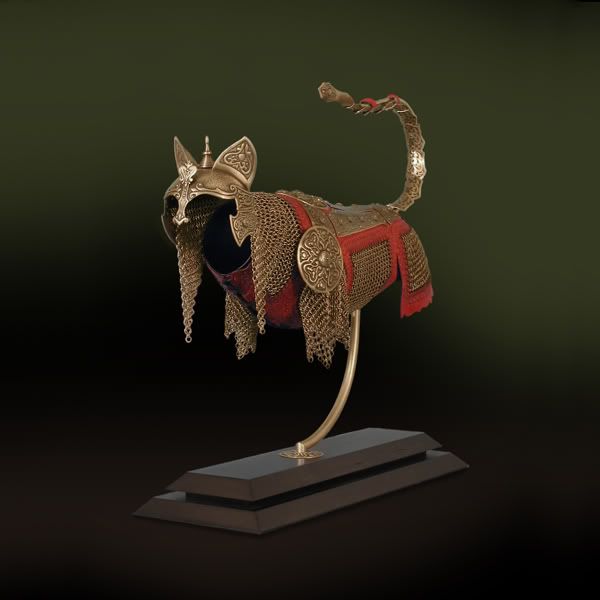 A medieval style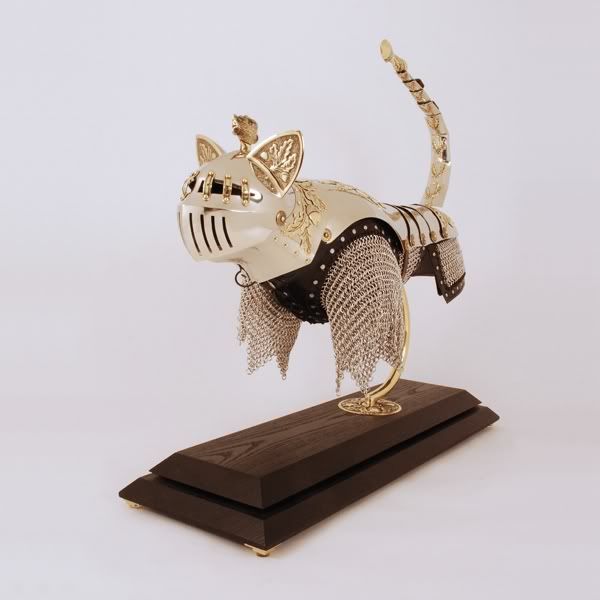 Japanese Samurai armor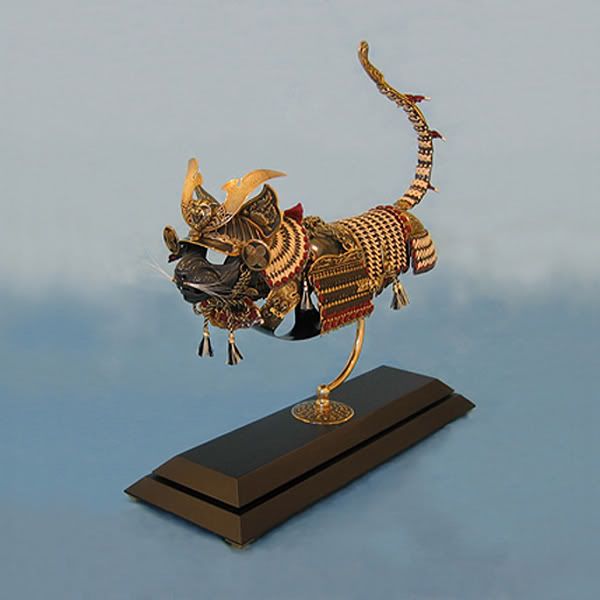 And this one I think is closer to Chinese style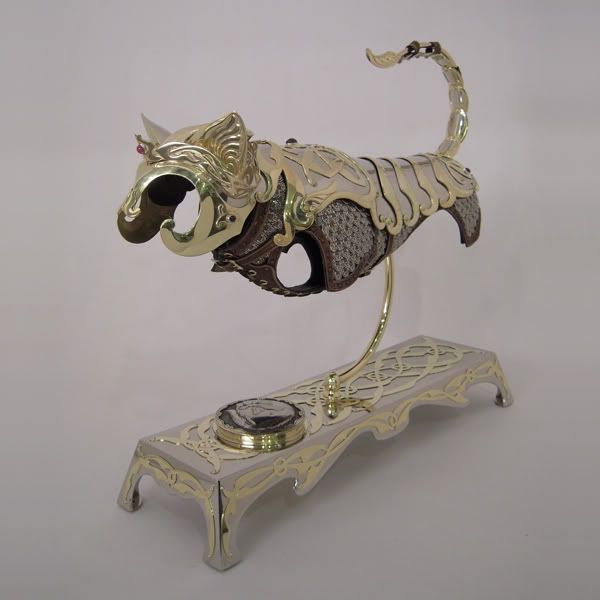 And super cute mouse armor!