Discussion Starter
•
#1
•
I recently moved into a 2nd floor apartment. I want to allow the kitties some supervised outside time on the balcony. I'm just worried about them falling through the bars. Even if I'm sitting out there with them, I can't exactly catch a kitty as they fall! Plus, on the side, there's a "ledge" where they could walk onto from the balcony. It's slanted, and I don't think it would hold their weight, but I'm afraid it's still too tempting. I've gone out where with Lexi and blocked the ledge, but she will still put her front legs through the bars to look down, which pretty much gives me a panic attack.
Does anyone have any suggestions for cat proofing a balcony? It would have to be kinda discrete, or at least not completely hideous. I don't want to go through the trouble of putting something up and my apartment complex telling me to take it down! I've looked into plastic poultry netting, but it only comes in green and black, which I'm afraid will be to obvious.
Pics of the balcony: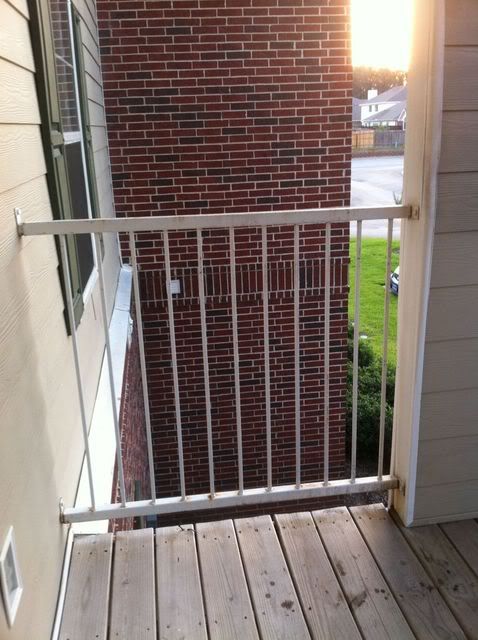 Note the tempting ledge...