Discussion Starter
·
#1
·
First, my brag. Tiikiri, aka "Blue Isles Year of the Tiger" picked up 46 points towards his grand premiership!!
There were a lot of premiers and he went best all breed premier twice. I am so grateful to Linda Alexander of Blue Isles cattery for being a mentor and letting me purchase such a high quality kitten.
On to the pictures.
Sorry longhaired cat lovers, I was watching the shorthair classes so that's what I have pictures of.
Number 165 was the lucky one this weekend. He is waiting his turn,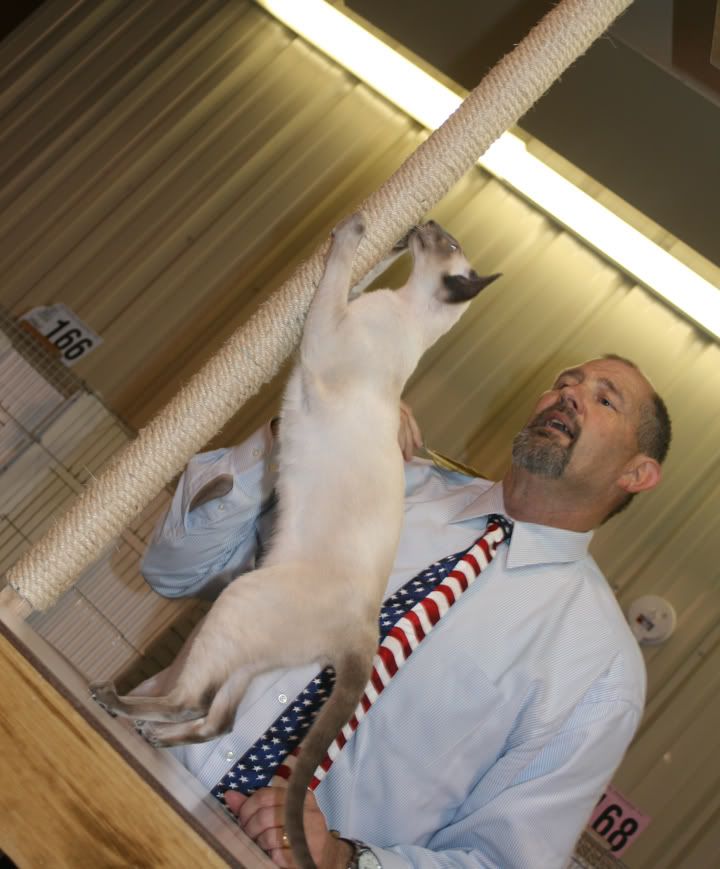 First judge of the day.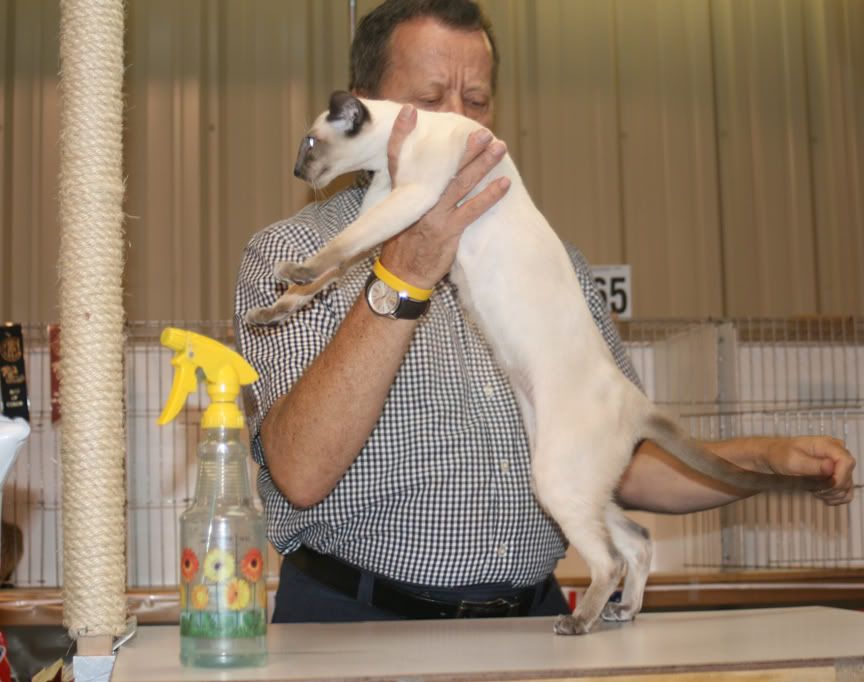 Another one that really liked him.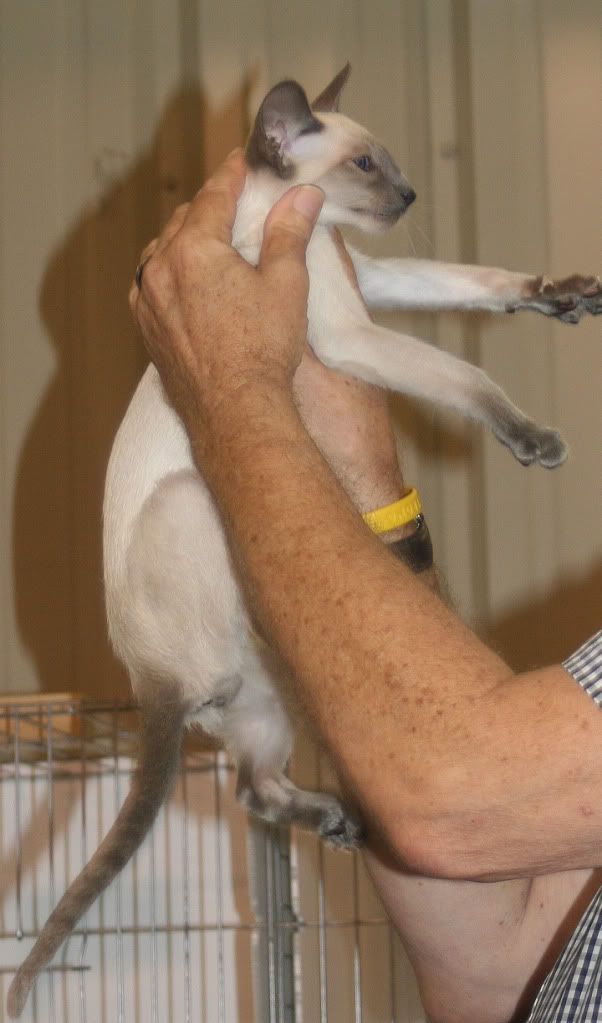 Tiikiri's first cousin in the kitten class. The resemblance is incredible.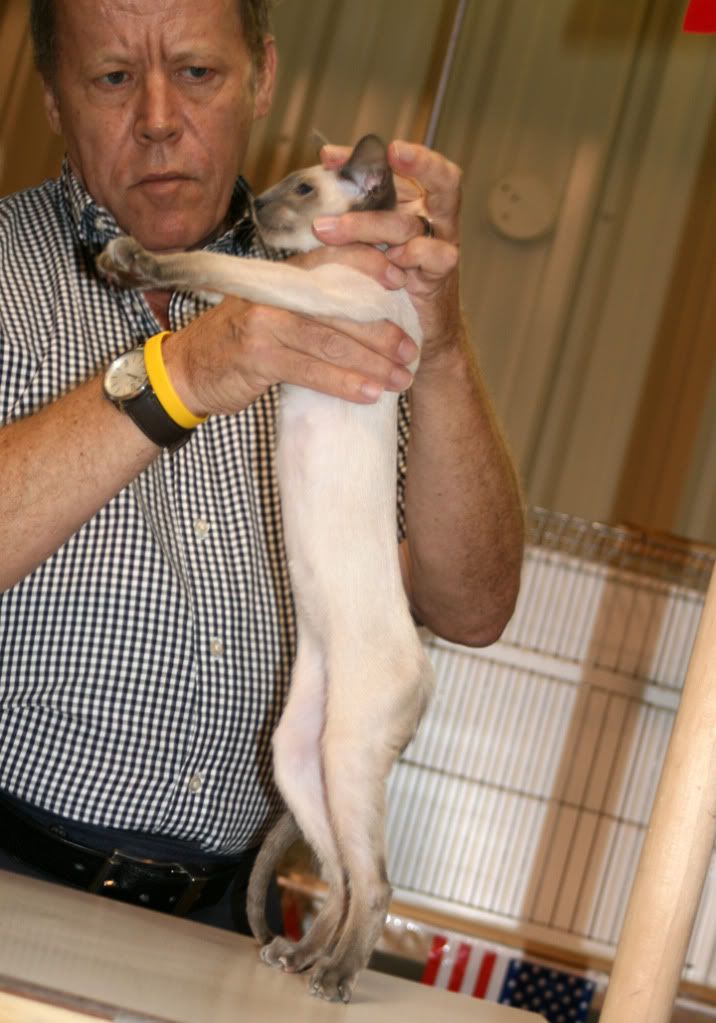 One more of cousin Kitten. I can't remember his name.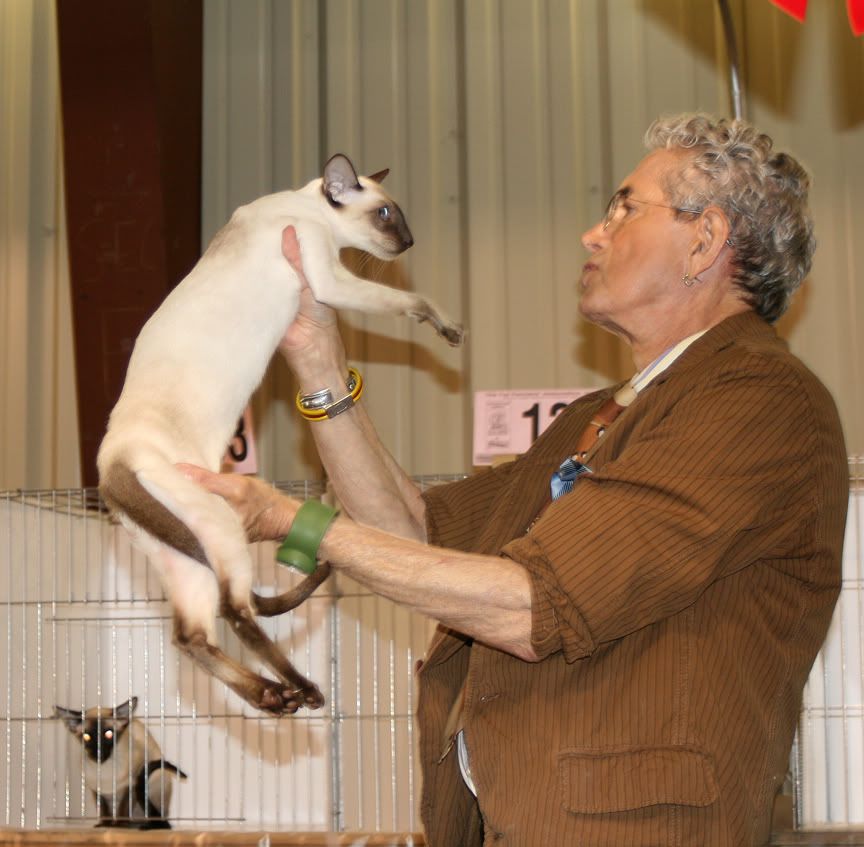 This is Java, Linda's championship cat she is campaigning. She is a chocolate point. In the background you can see a seal point for color reference.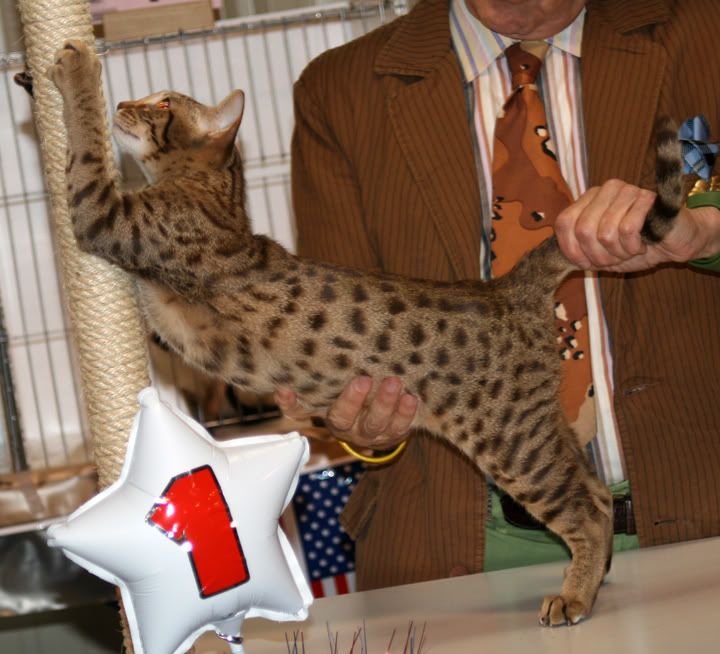 Our major competition for the day was this gorgeous Ocicat. He and Tiikiri were sharing the winning.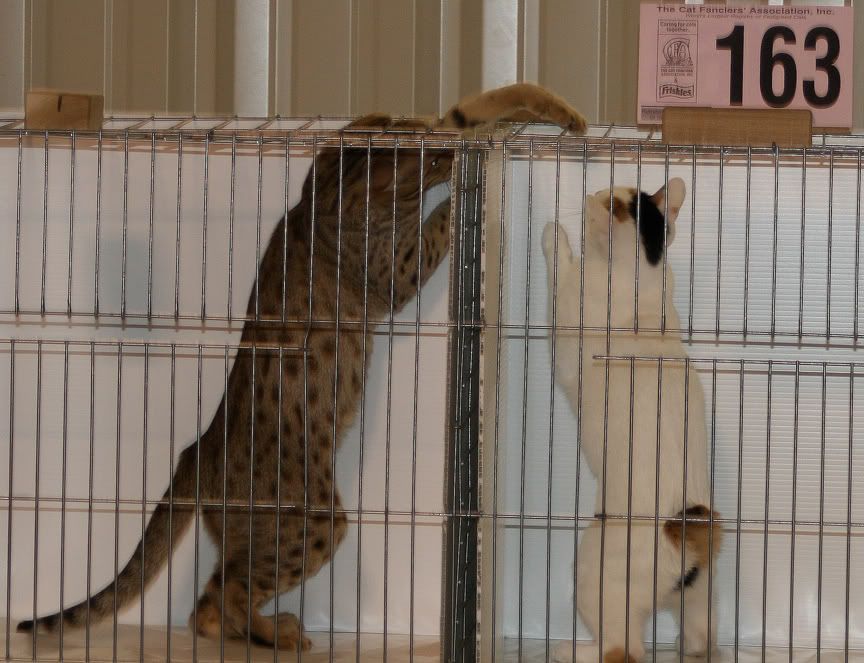 He was a total trip. Kept playing with the Japanese bobtail through the cage.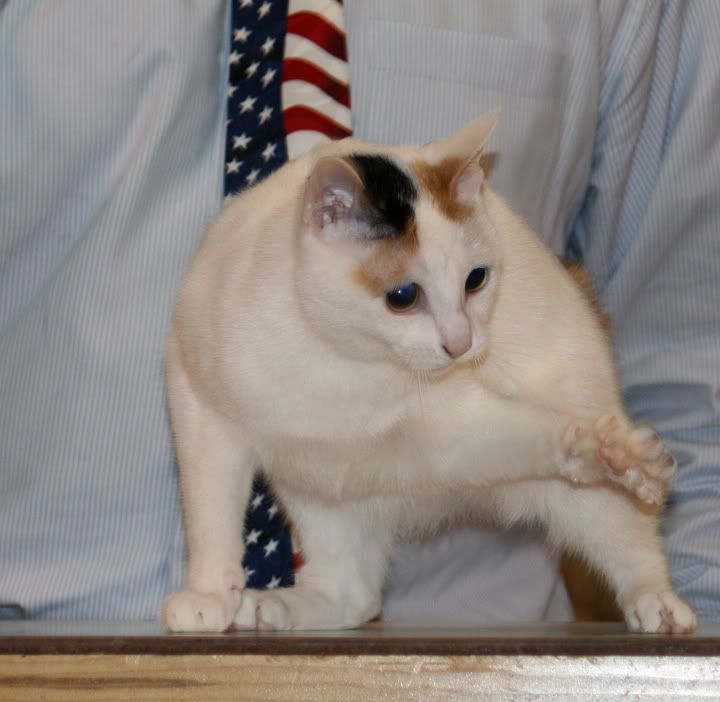 Here is the cute little Jap Bob by himself.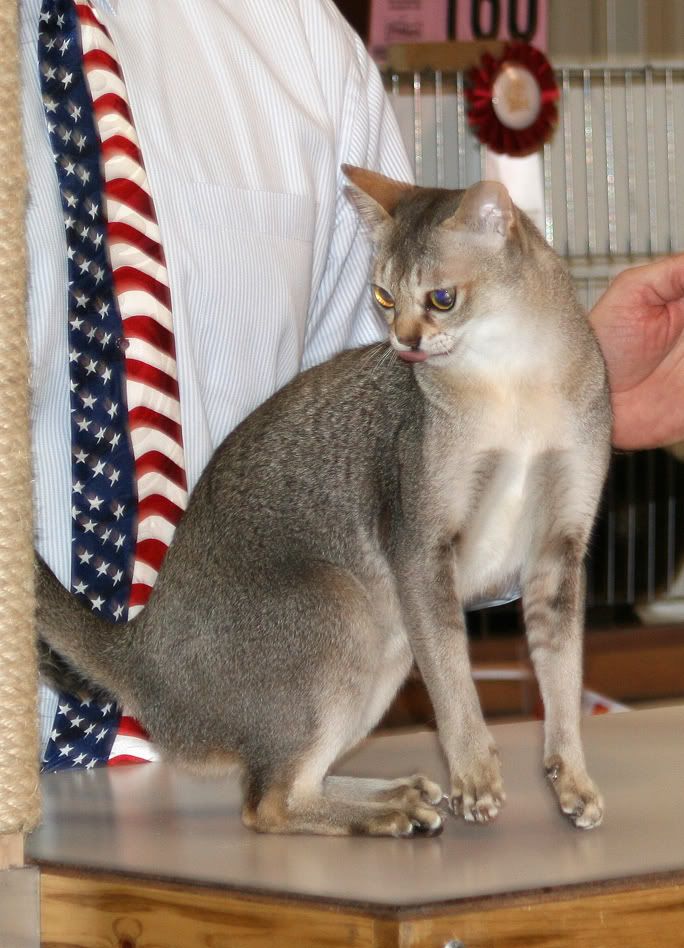 Another competitor, The Singapaura.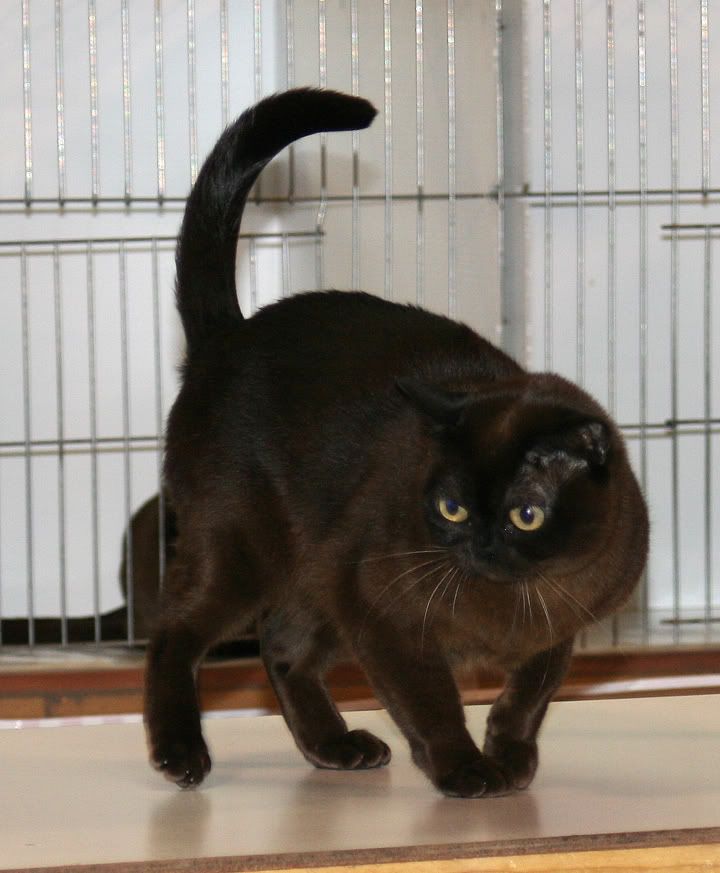 Here's a Birman. She was 9 months old.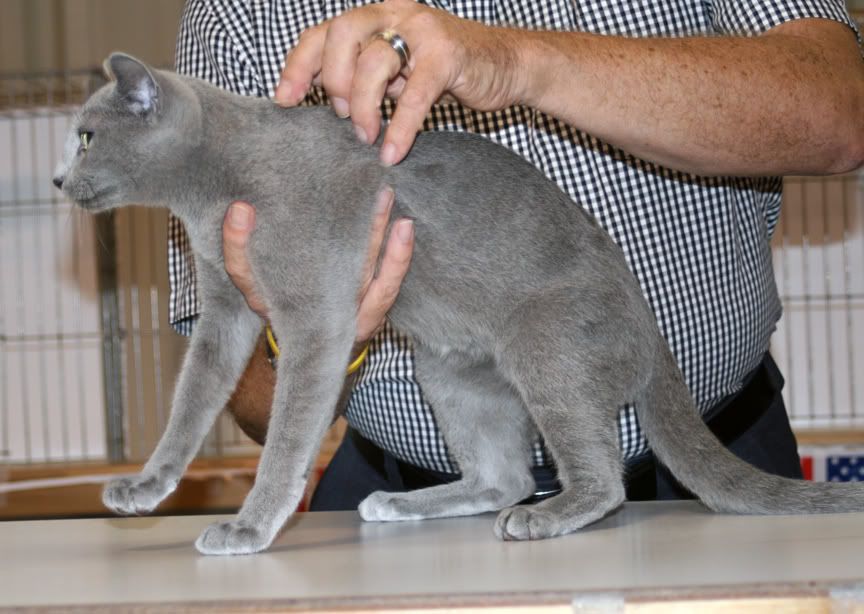 Russian Blue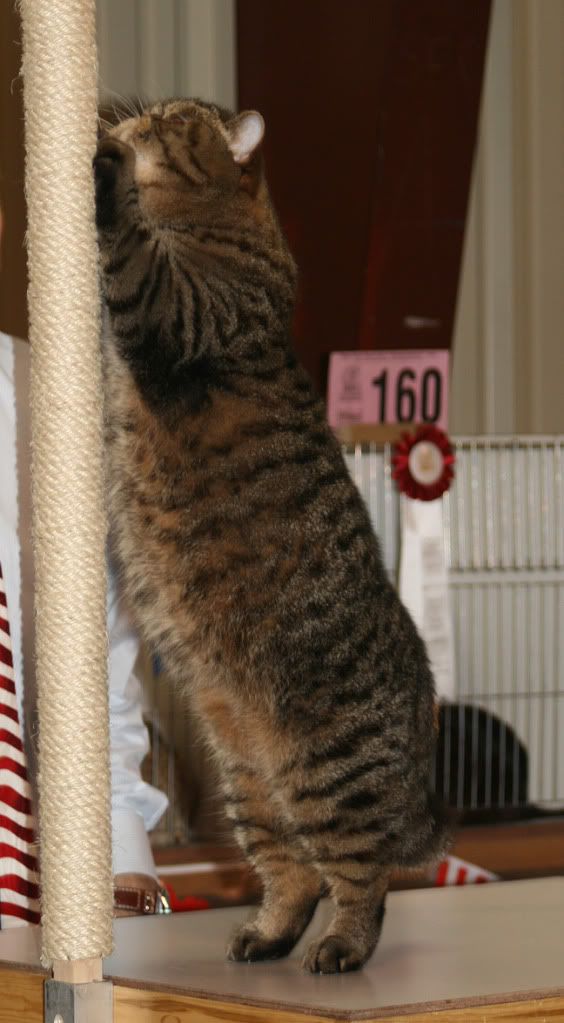 Exotic
Adorable little devon rex kitten.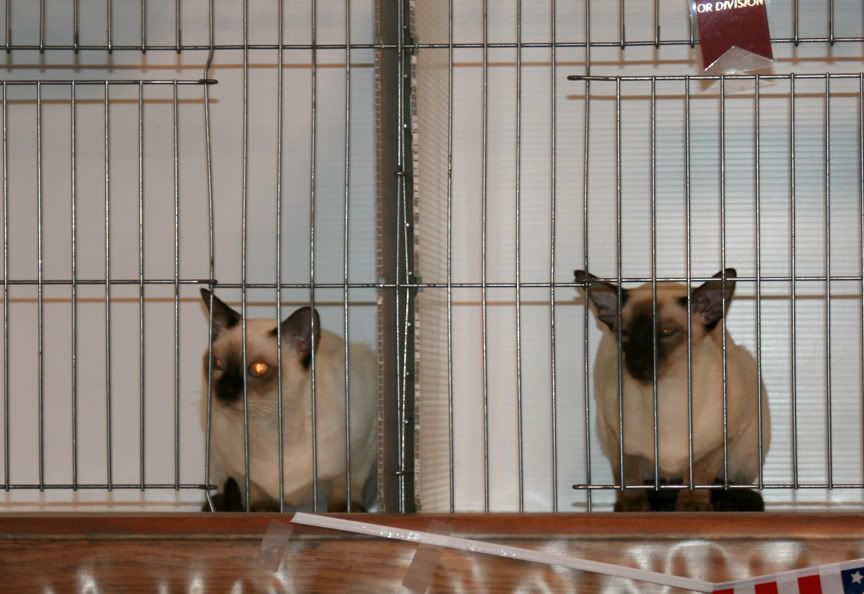 The obvious conformation difference between a Tonkinese and a Siamese.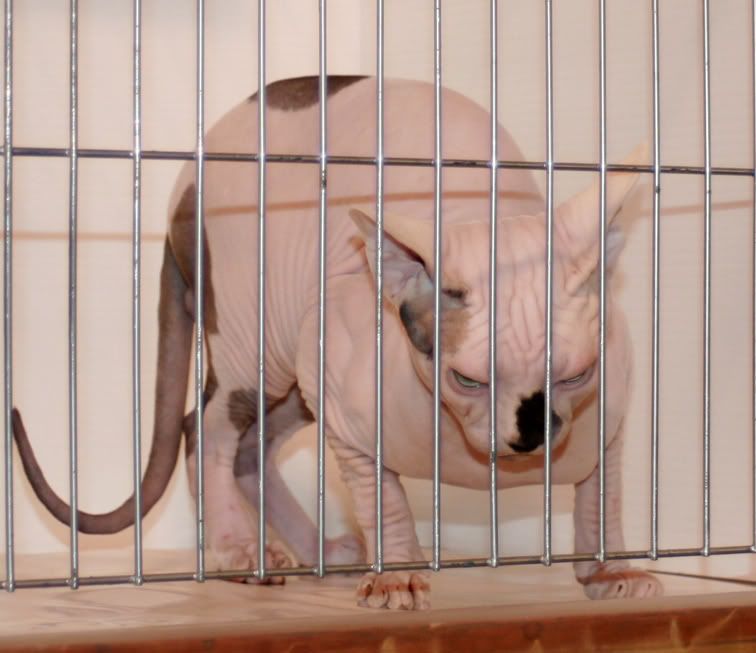 And lastly, Mr. Bigglesworth, Dr. Evil's cat.
Hope you enjoyed the show!