Discussion Starter
•
#1
•
Quinn and Minerva are gradually getting better with their interactions, although there are still a few squabbles per day if someone oversteps their bounds. My sense is that Quinn is smitten with Minerva, but has no social skills with the ladies :wink: , and as such she has no idea what to make of him. It has been funny to watch them work it out, and claws remain trimmed in the meantime.
I thought I'd share a funny series of photos I took when I got them "stoned" together on catnip toys, in an attempt to get them more relaxed while sharing a room:
A rare sight: Quinn and Minerva peacefully sharing a room...
Ahh, catnip toys.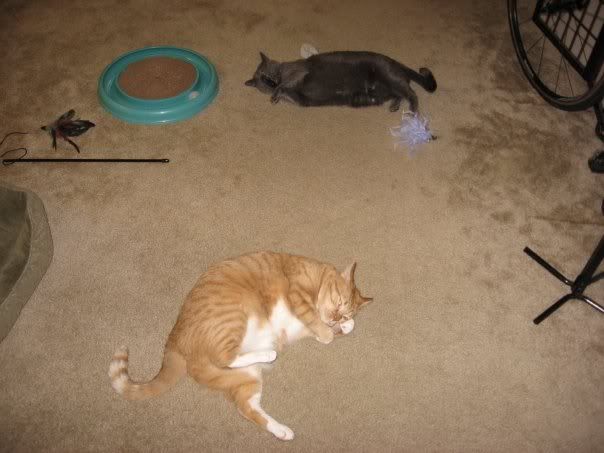 Quinn tries to make a friend... and fails... (love Minerva's face in this one!)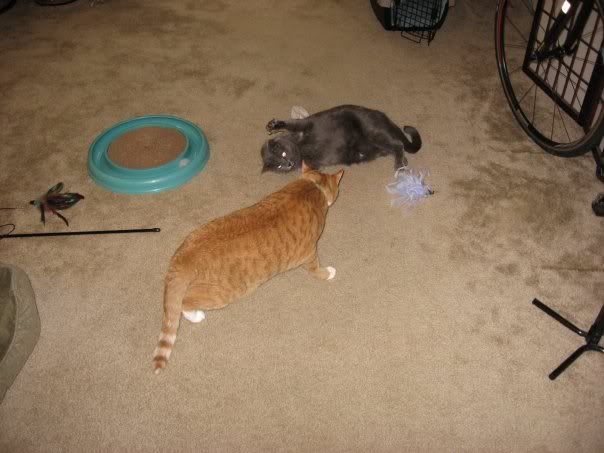 ...And then watches Minnie play from a safe distance.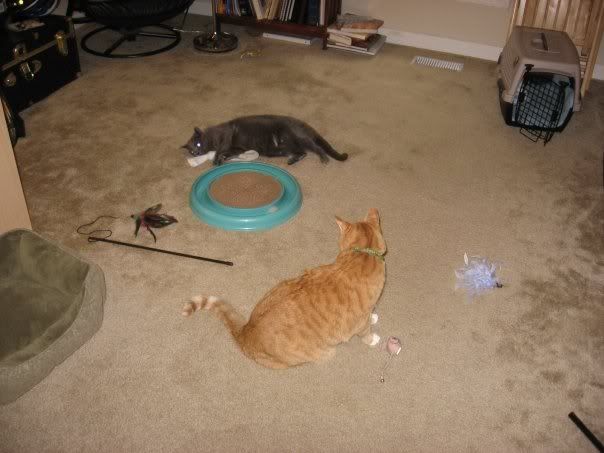 Cute, huh?
They're getting better, just verrrry slowly. It'll be 4 weeks this Sunday that they've been roommates.