Discussion Starter
•
#1
•
Hi to all,
It's been a while since I posted any photos, but rest assured that I have been frequenting this forum all this while. A bit of history, adopted 2 strays so far,
Casper and Callie
, and things have been very well. Recently, got a call from a fellow cat welfare volunteer who has a cat that is in urgent need of a home. I arranged for a meeting to see the said cat that needs to be rehomed. The stray, a female, apparently got lost and ended up in someone's home and refused to leave. Unfortunately, the home owner was not a cat person, so, it needs to be rehomed ASAP. My job was to have a look at her and then proceed to find a suitable candidate to take her in. That was the plan..........until I saw her.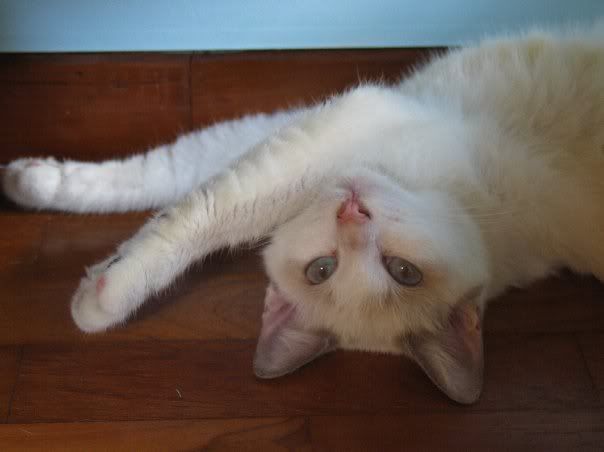 Sweet Chloe.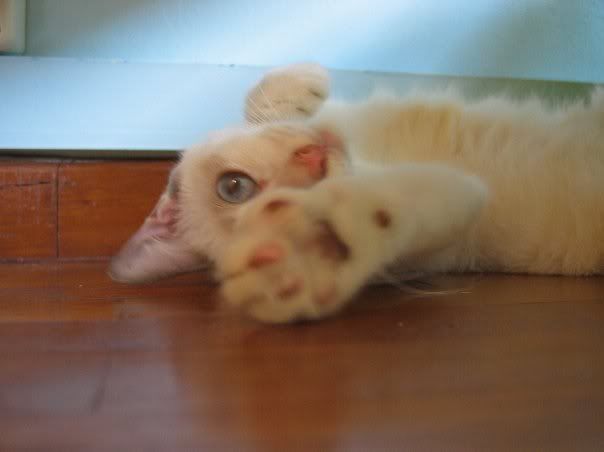 Chloe reaching out.....
Chloe Relaxing.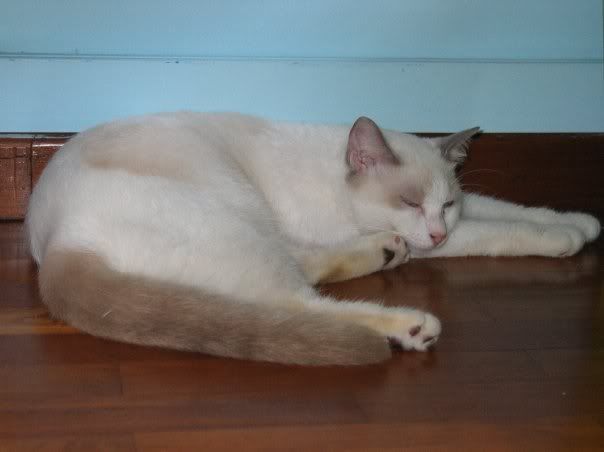 Chloe Asleep.
She was such a sweet cat with a very pleasant personality. She was also very much a lap cat who simply loves human company. I was a little hesitant to take her in, due to the fact that I already have 2 cats at home, but she melted my heart and in the end.........she went home with me (after seeing the vet first).
Chloe was isolated from the rest of the gang in her own room for a month before being introduced to rest of the cats and family members. Chloe did not get along that well with my other female cat, Callie, but it is not that bad. It was just occasional hissing and swipes at each other. All's fine and well, but I noticed that Chloe was getting rounder around her belly. I passed it off as she is gaining weight from the food that she's been getting from us. Then, on the 9th of May..............
Surprise!!!!!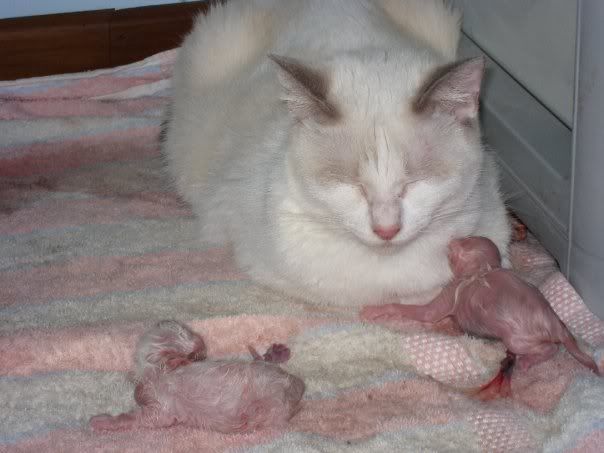 FYI, the kittens were an hour old in this photo.
Being a good mummy.
Kittens napping with mummy Chloe.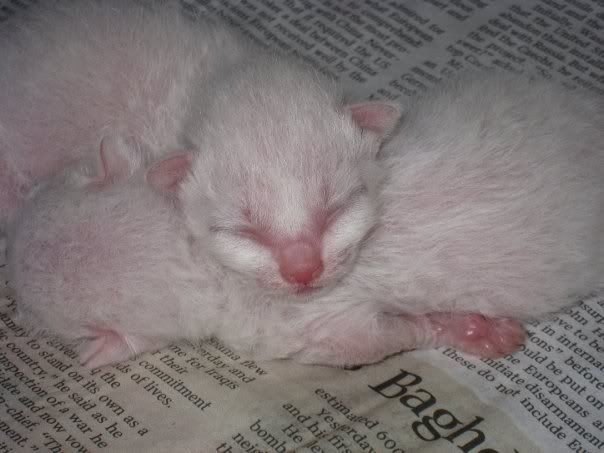 2 days old kittens sleeping.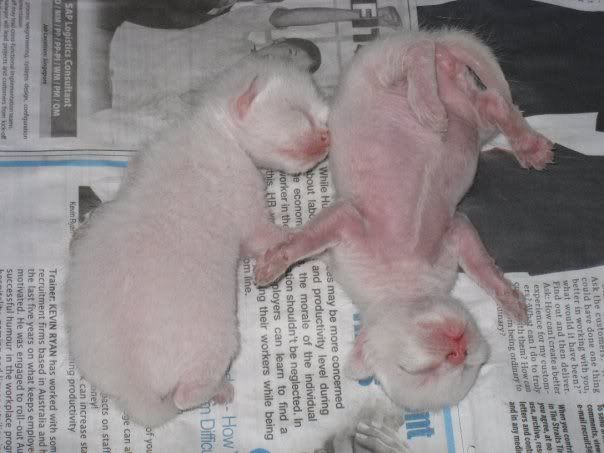 At 7 days old.
What kittens look like when they are 9 days old.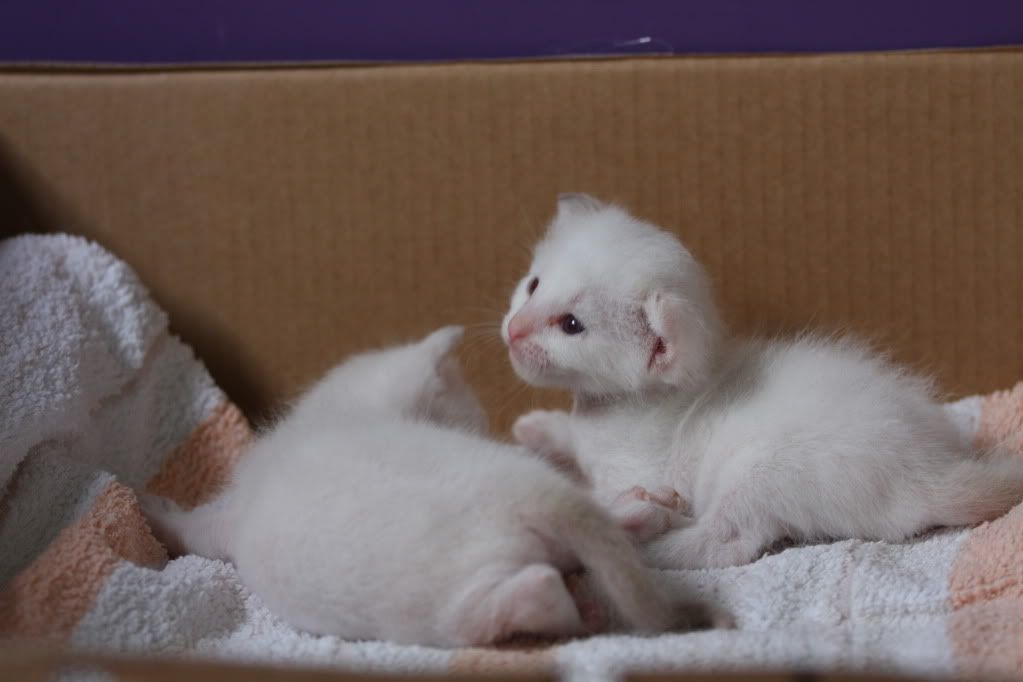 The kittens are now at 20 days old.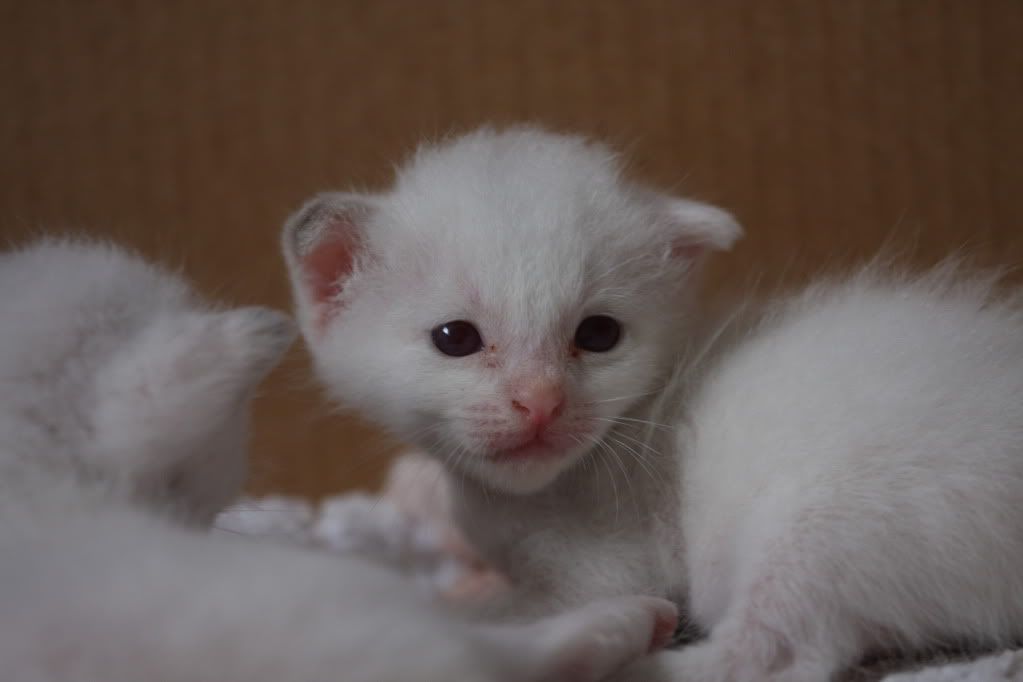 Eyes have opened.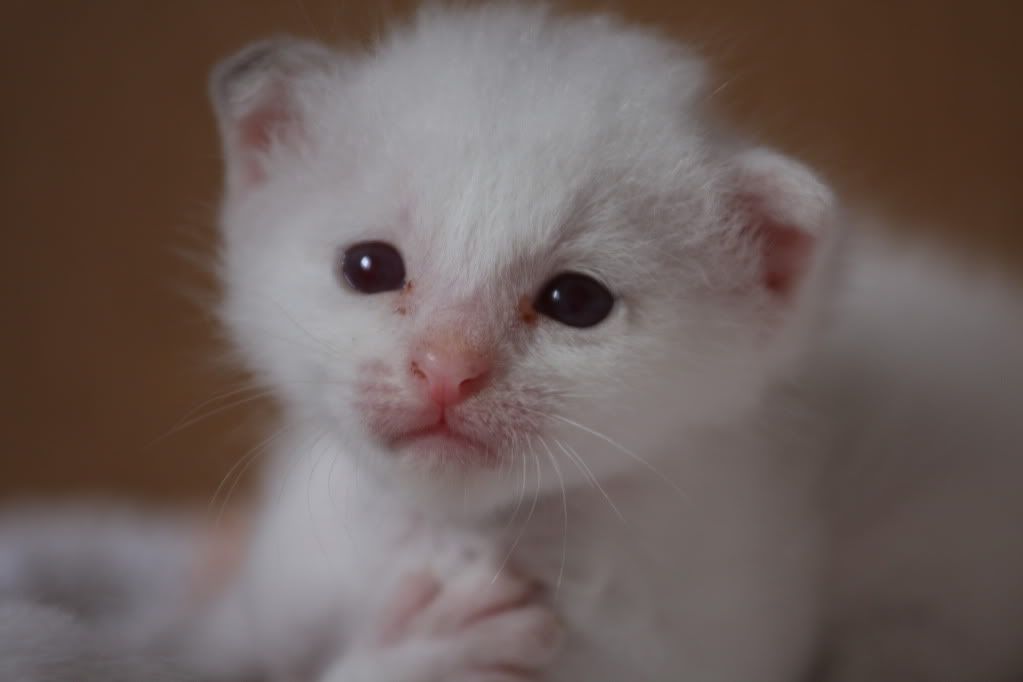 One of the sweet face.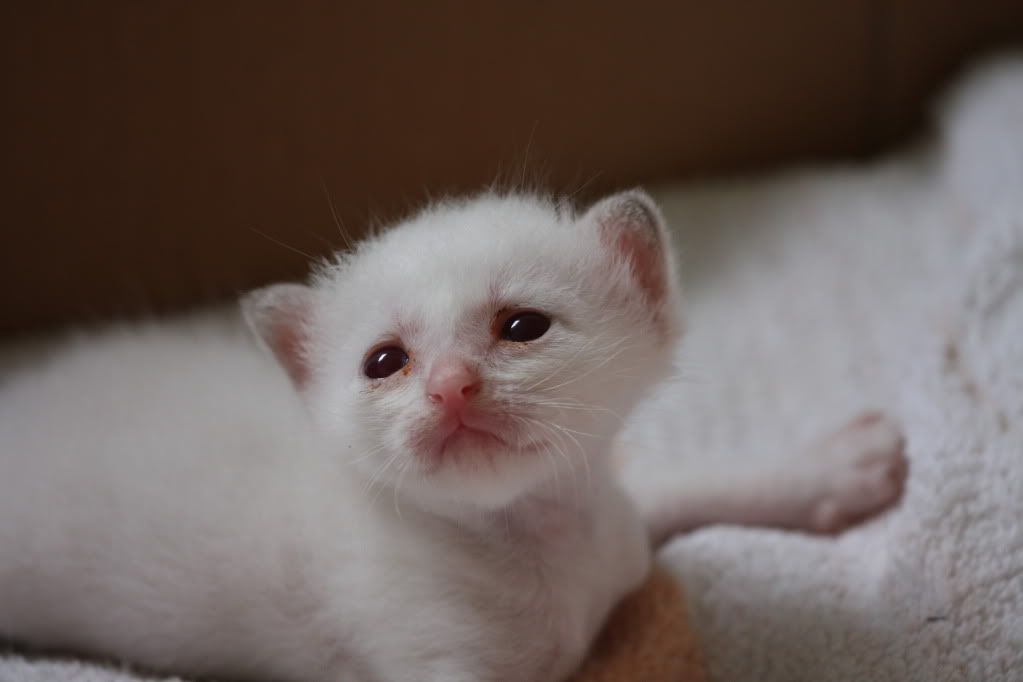 The other sweet face.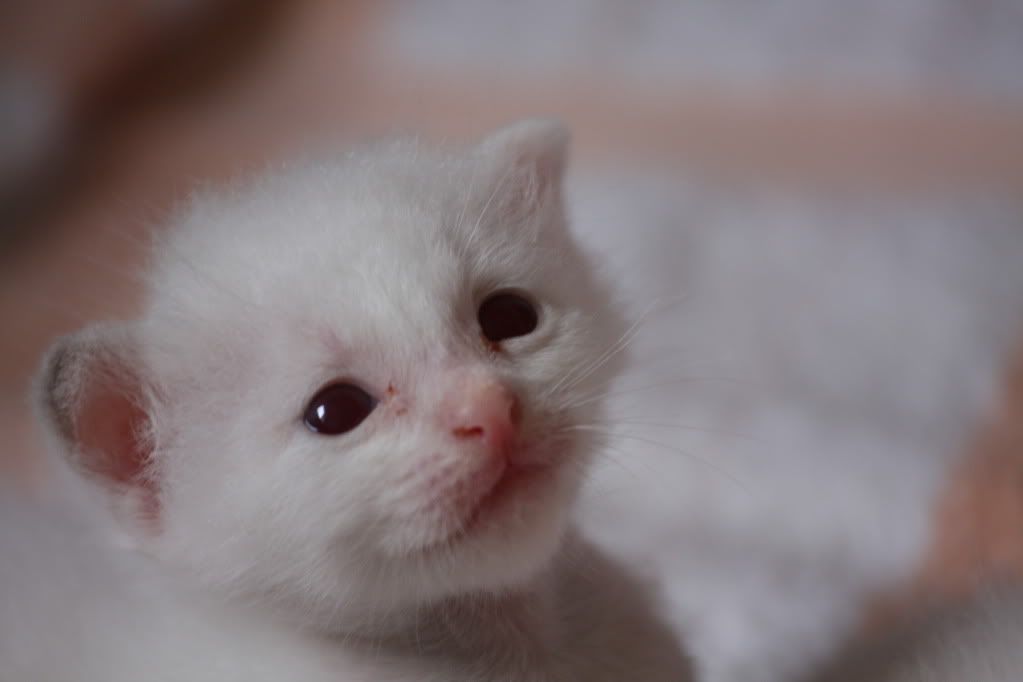 How can I not love that face........
"Melt your heart" look.
So, now, I have 3 cats and 2 kittens. A nice surprise from Chloe, who incidentally, was already pregnant when we adopted her. The question now is......Do I keep the kittens? Originally, I wanted to put them up for adoption when they are old enough, but as days go by, I am having trouble sticking to that plan. Looking at the rate things are going, I'm just going to keep them all.
Anyone has any other ideas...............
From,
Diveraz