My Metoo often sits in hilarious position. And recently it's getting worse and worse (better and better?). She sits like a drunk homeless guy :mrgreen:
I wonder how many other cats like to sit in this position?
This is how Metoo sits then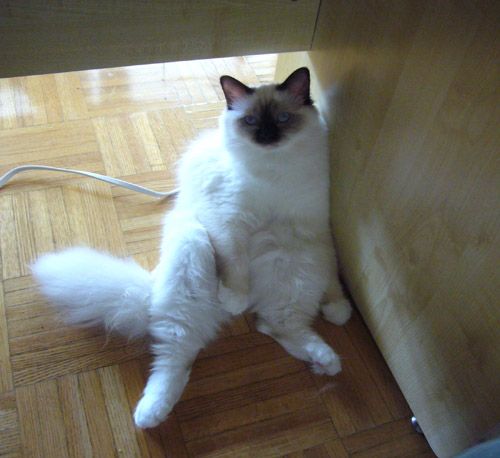 And this is now... :mrgreen: She would be sitting in this position and doze off...