Discussion Starter
•
#1
•
Or at least he is always in the way when I want to play WoW. It's pretty hilarious.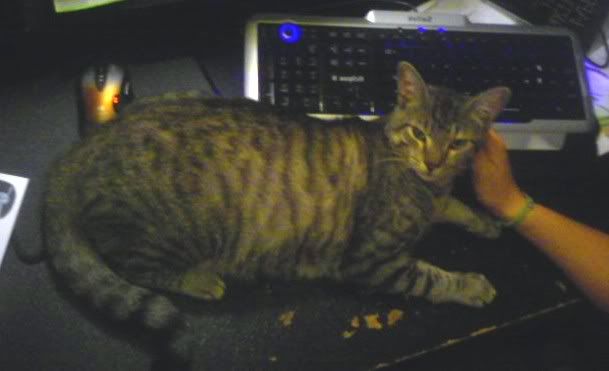 He kept on killing me because he would jump up and just start walking on the keyboard...
He doesn't do that to Adam, just me... He will lay with Adam while he is playing, and headbutt him... but he won't walk on the keyboard. Edward just kills to kill his momma :?