Discussion Starter
•
#1
•
My friend Amber came over today (she rocks - I met her on another forum a year ago and she has a cat and a dog, and will hopefully be joining us here) and took some kitten pictures. I'm not allowed to show you all those yet, but the Emma ones are fine to share.
Note:
I did not take these pictures, however, I have permission (and encouragement!) to post them.
So . . . what do you all think? Does she look like Maine Coon mix to you? She's much too small to be purebred, only about 7-8lbs, and I've seen her mom who is definitely not a Maine Coon. Mommy looked like a purebred Bengal, believe it or not - except she had thin stripes rather than the beautiful rosettes typically seen in Bengals, but the coloring of her coat was similar, and her body & face shape were nearly identical to a Bengal.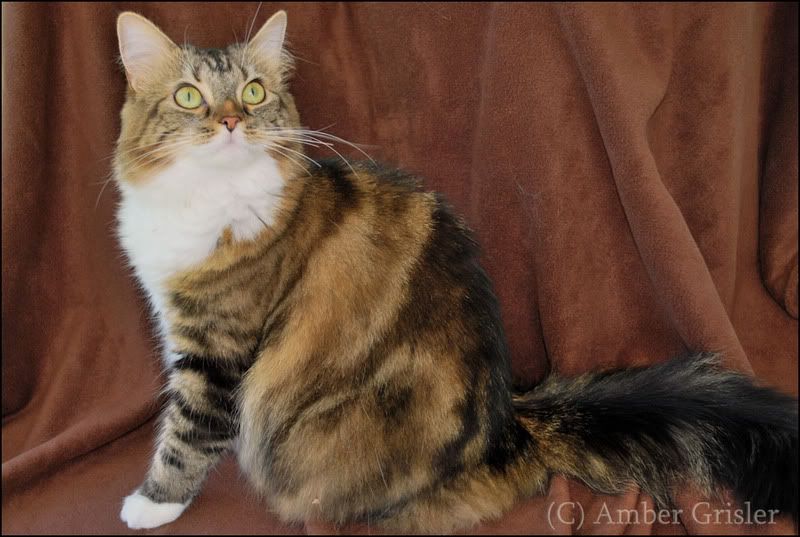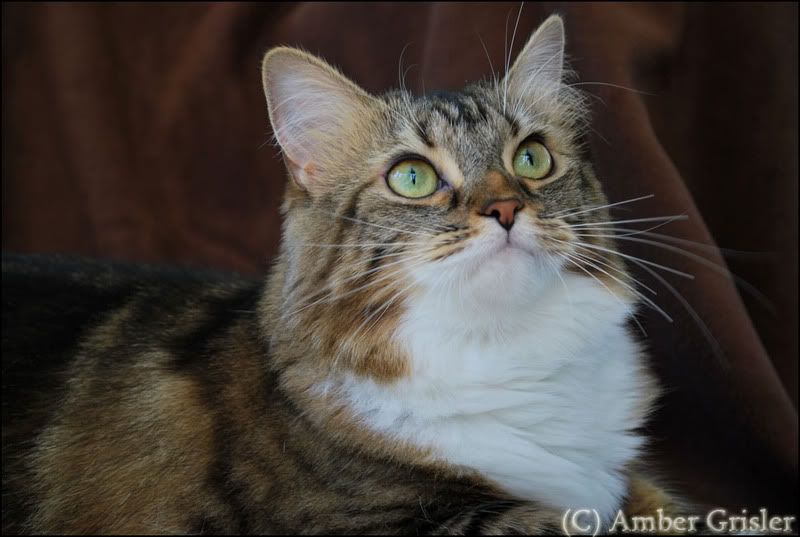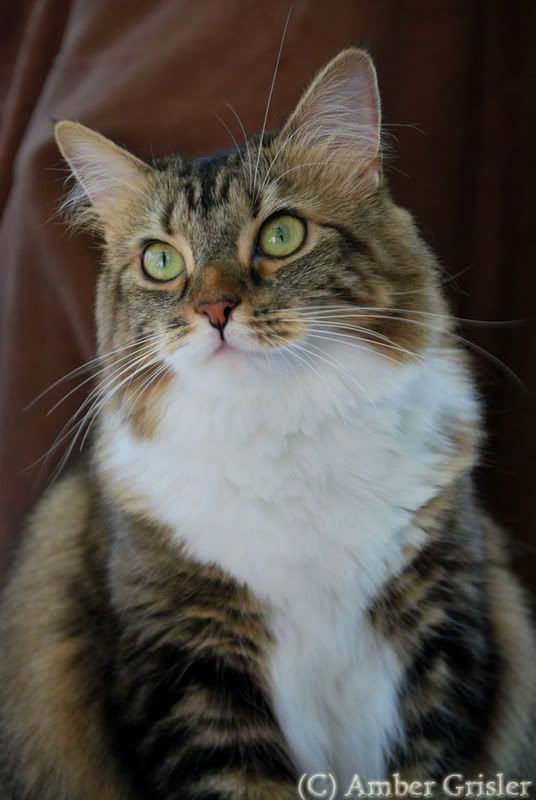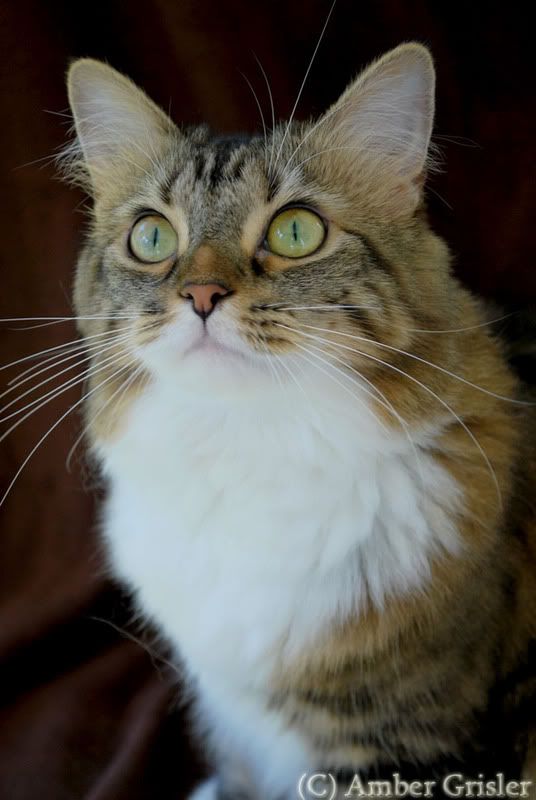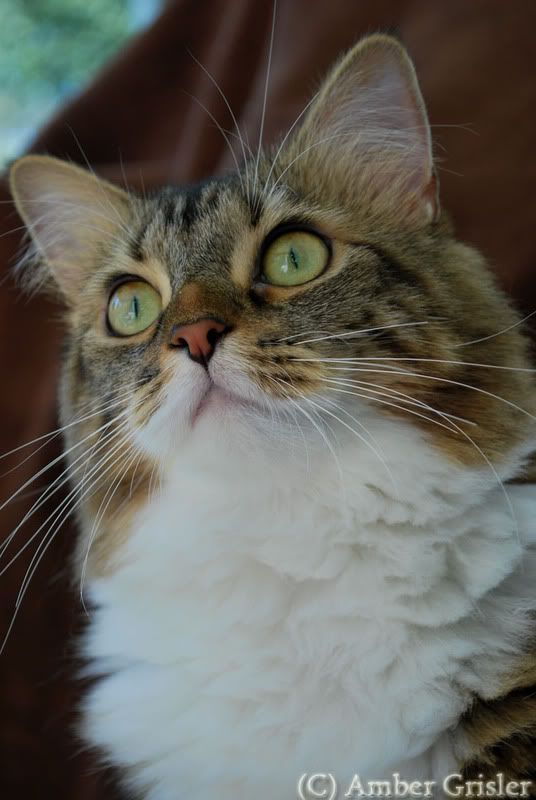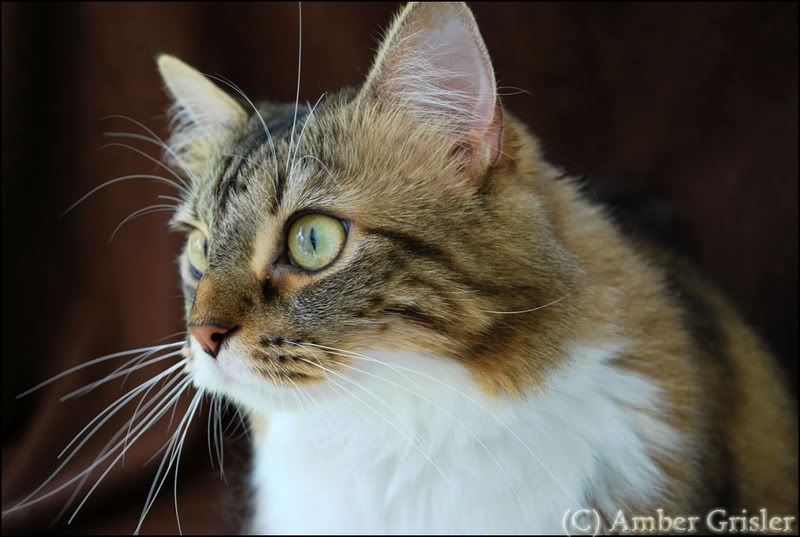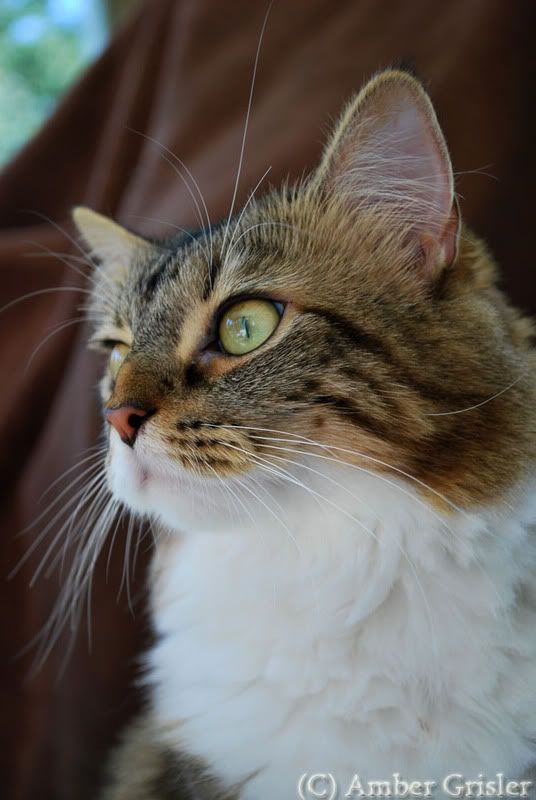 The Outtakes:
"Mmm, pictures." (I was luring her with food to look at the camera, half of the pictures are of her very impressive little pink tongue! :lol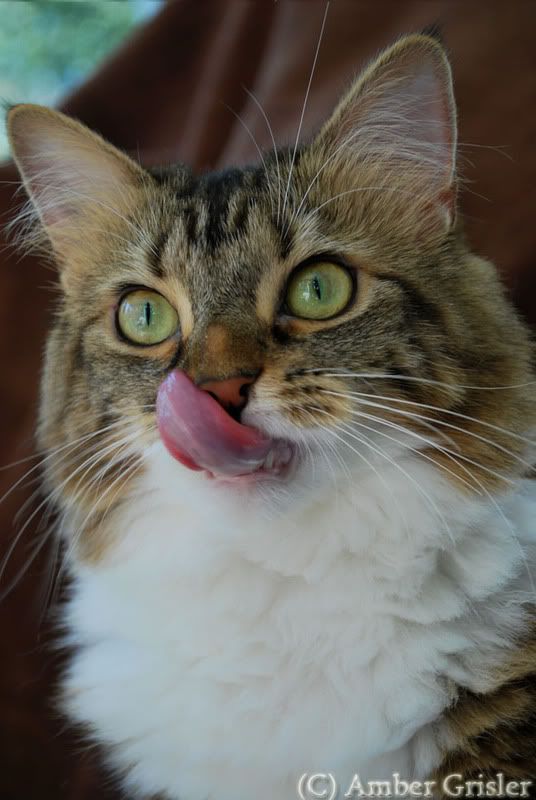 "They's tasty pictures . . ."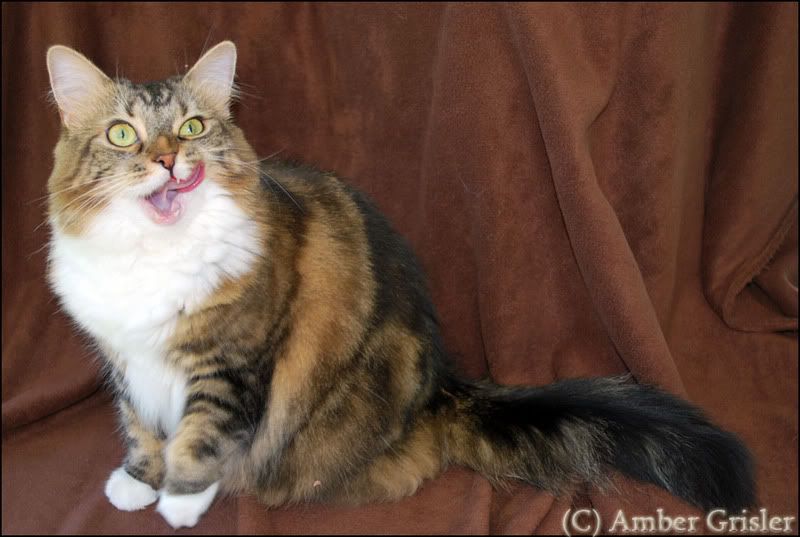 "Uhh, what now? Posing? Nope, I'm done!"