Discussion Starter
·
#1
·
So I was supposed to adopt a little blue mitted ragdoll from a breeder in PA mid-January. I had reserved him and put down a deposit and everything Yesterday I got an email from the breeder saying that he had a neurological disorder and she was no longer offering him for sale. I was heartbroken. However, I am a big believer in things happening for a reason. So today I went out and visited a few animal shelters. Totally not expecting to find a cat, but more looking around to see what was available.
I saw this little black and white fluffball hiding in a cat tree. I pet her and she clawed me so I continued along on my way. We leave the room and come back in a little while later to look one last time at all the cats before we move on to the next shelter and my friend picks her up. I take her and she hissed. But I did not let a little hissing stop me. I know a lot of times they have learned that if they kiss they'll be put down and left alone. She stopped hissing relatively quickly and settled down in my arms and fell asleep . . . for at least 20 minutes. We got a room to play with her individually and after a little while I asked to adopt her. I filled out an application, spoke with an adoption counselor and she was mine!
She was found as a stray sometime in November. In an abandoned house in a coors light box
They estimate her to be around 7months old. She has been spayed and had all her shots and everything. Now that we are home and she has explored and such she is cuddling right up against me watching a movie. She is the COMPLETE opposite of how she was in the shelter. She follows me around like a puppy. Everytime I get up and move 5 feet away she gets up and runs to where I am. She purrs when you talk to her. No hissing at all. She lets me flip her on her back and carry her around like a baby. She is awesome. Guess she was meant to be mine.
Without further ado, Emmy:
At the shelter: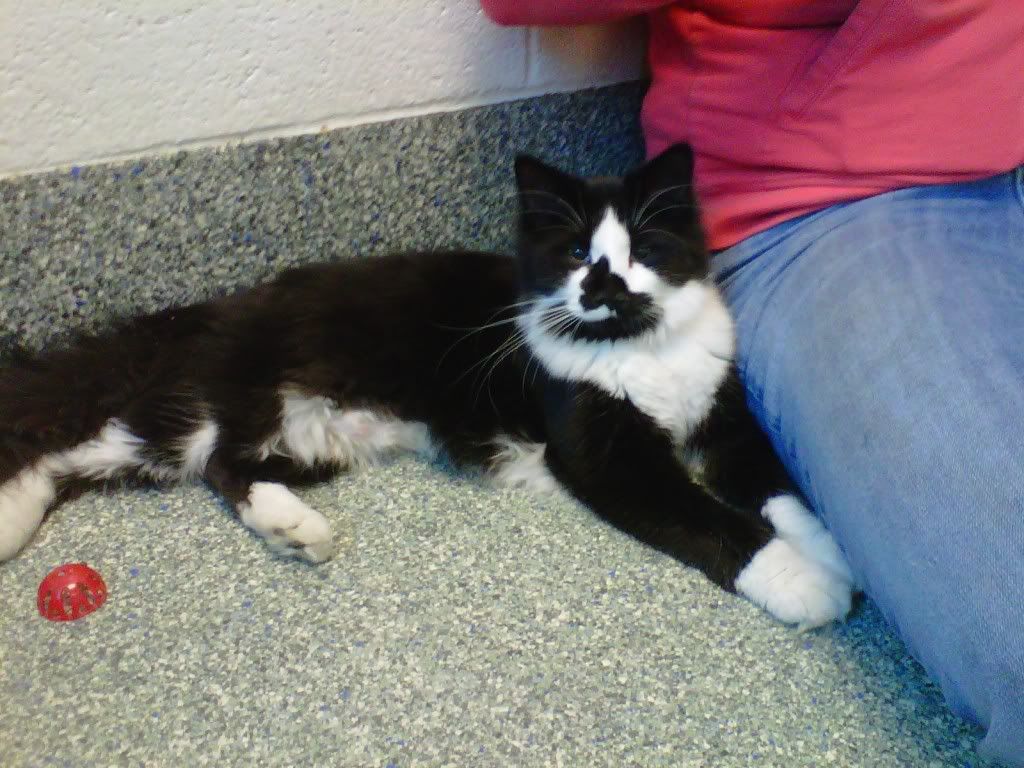 At home: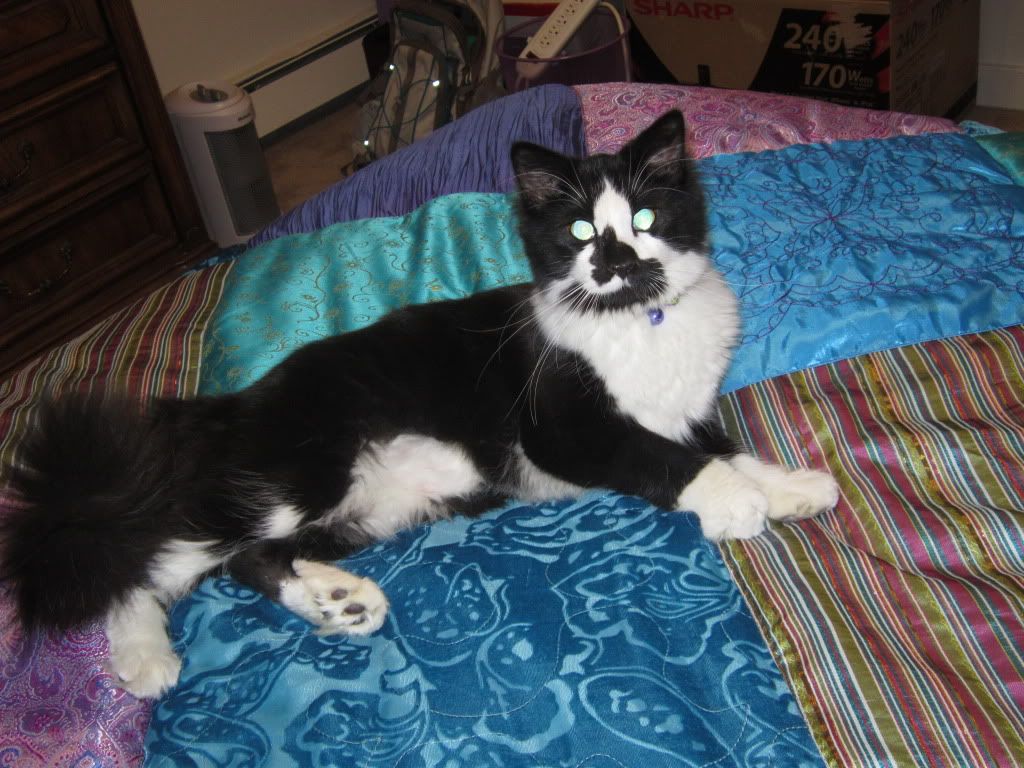 Snuggling watching Disney movies <3
I'm in LOVE