Discussion Starter
•
#1
•
It appears that a feral/undersocialized kitten (I'm guessing 7-8wks?) has followed my parents' very sweet orange tabby cat home. He hasn't left their backyard since he showed up a week ago and he adores the big kitty and doggie, but is wary of people. I don't know if he's technically "feral", as he will come very close, purring and mewing and kneading the ground, but just won't let anyone touch him. My parents want to help him, but honestly there is a limit to how much effort, time, and money they will put into any animal. If they can get him inside they are willing to foster him until he finds a home, but it would need to be in partnership with a rescue that will pay the cost of neutering and vaccinations. I don't think they're willing to trap him with a feral cat trap--my folks never force animals to do anything, even if it's for their own good :? . They also aren't willing to let him stay on the porch for much longer, as their very docile older kitty seems to feel displaced by him.
Sorry for the block of text. Here are my questions: For the time being, is there an OTC de-wormer that we can put in his food? Is anyone aware of any programs that help with low-cost vaccinations (we live in Oregon)? Any guesses as to his age? And finally, any suggestions for getting him to warm up to us before we bring him inside, since my folks don't want to put out a trap? I plan on picking up some chicken baby food (no onion or garlic), and we've tried playing with him (he was pretty uninterested). Also, we were thinking about putting out a small litterbox with some worlds' best (corn based litter), thinking maybe we can get him accustomed to it even before he comes inside. Is that a silly idea or do you think it might work?
Dirty face!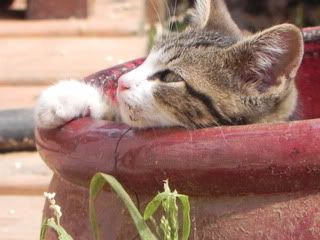 Poor quality but still cute--he loves the big doggy.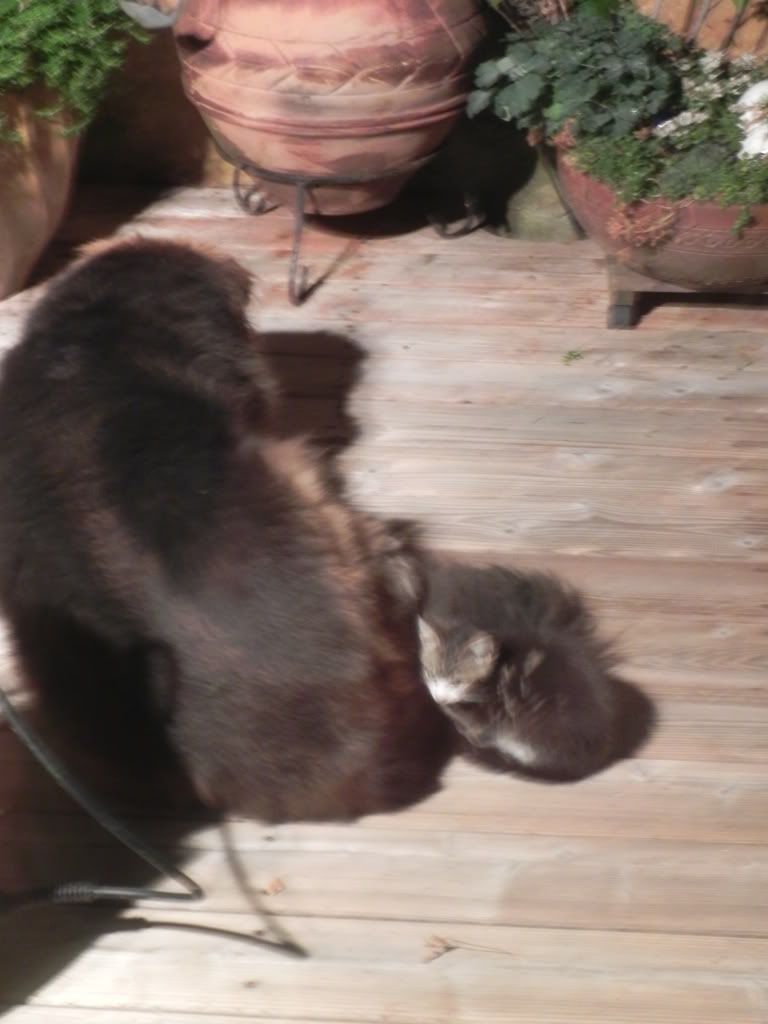 "His" chair.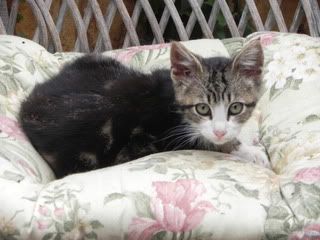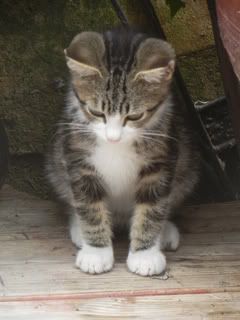 I'll probably have more questions, but for now that's all I can think of.