Discussion Starter
·
#1
·
I have noticed my own biggie, Azalia is the clumsiest of all my cats. She can never sprint or jump gracefully onto anything. More often than not, she stumbles around or almost lands on stuff having to use her nails to pull herself up. She also likes her belly scratched so often will roll off of furniture when begging for rubs, and then look at you as if asking "hey, why did you that?"
She also drools when certain spots are scratched or when she's kneading. I would never tell her this, but she's quite a lovable goofball. Here she is sleeping on a 16" x 16" square shaped ottoman: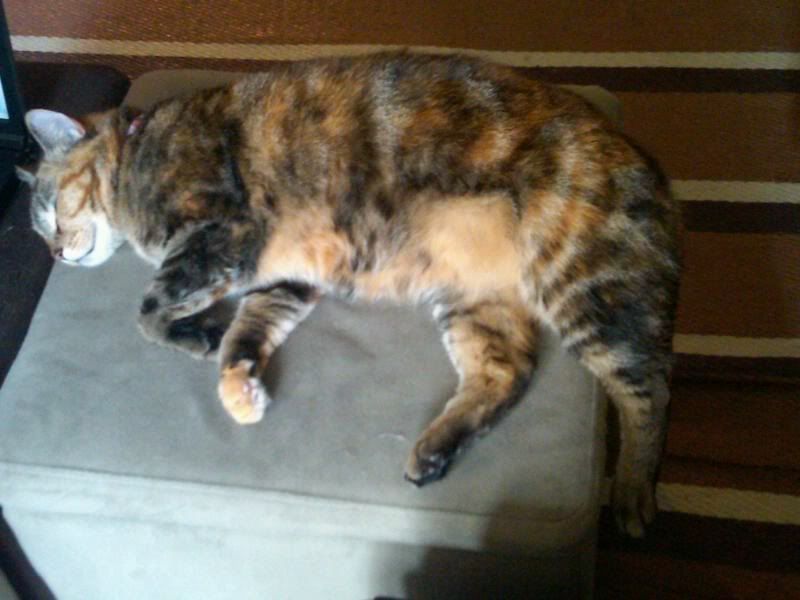 And just as a point of reference, here are all the cats sleeping on the same furniture: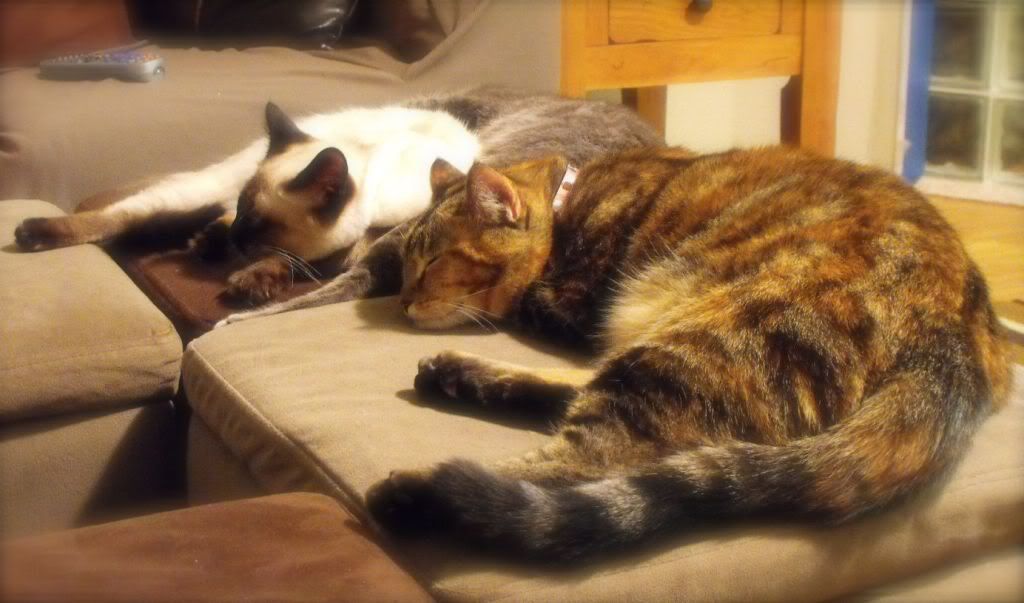 Lacey and Egypt can share an ottoman while Azalia barely fits on one. I know she looks chunky in the firs pic, but her belly apron makes her look heftier than she really is. She weighs about 11 lbs, which is a good place for her to be at. Length-wise she is over 3 feet long from head to tip of tail. She is just a large girl. She is a green eyed Torbie, but if I had to pinpoint any breeds attributed to her I would say NFC and a Brown Tabby. She has the tufts of hair at the ears and between the toes, the large wide head, but is not quite as large as Cooonies I have seen. Then, again, I have only seen males so I don't really have a good reference point for females.
So...anyone else have a big goofy cat they'd like to write about?