Discussion Starter
•
#1
•
Yup... she's MINE!!!
Honestly, I wasn't expecting to keep her and could have gone either way. After the brothers left on Saturday it was just her. My mom kept making cracks here and there like "well we COULD keep her BUT (fill in the blank)" and the like. On Sunday she had commented that we should have switched her and kept the lovey dovey boy who was very cuddly... the little girl just wasn't very cuddly at all.
I got home from my (9 MILE!) walk this morning and mom was sitting in front of the couch, girl kitten behind her nuzzling her neck and playing with her hair. The girl's got timing! She's been an absolute love bug since.
She's supposedly here on a two week "trial" to see how it all goes (they've only really stayed long weekends) and to see how mom does with her allergies. But after two weeks, I can tell you she's not leaving. Mom even suggested we go to PetsMart to shop for her!
I decided to take some pictures of her in her new (huge, but just getting her used to it) collar and let her out on the deck since lighting in the house sucks.
so I give you Skylar!
being pretty: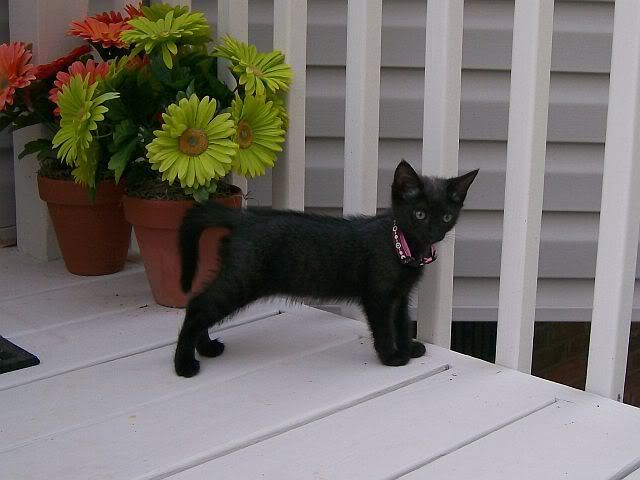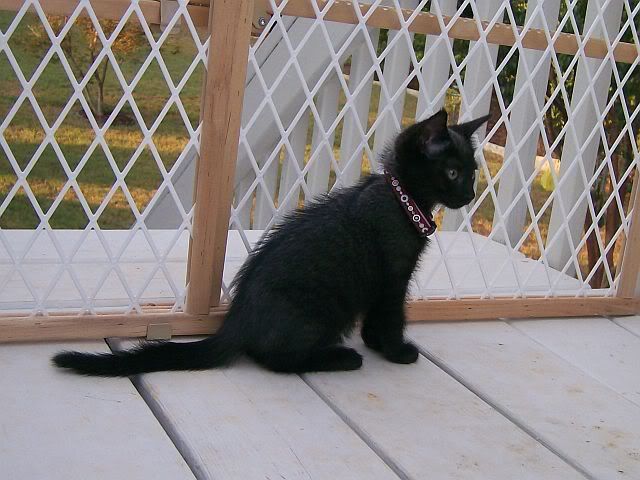 hopefully not getting any escape ideas!
I promise - its a leaf.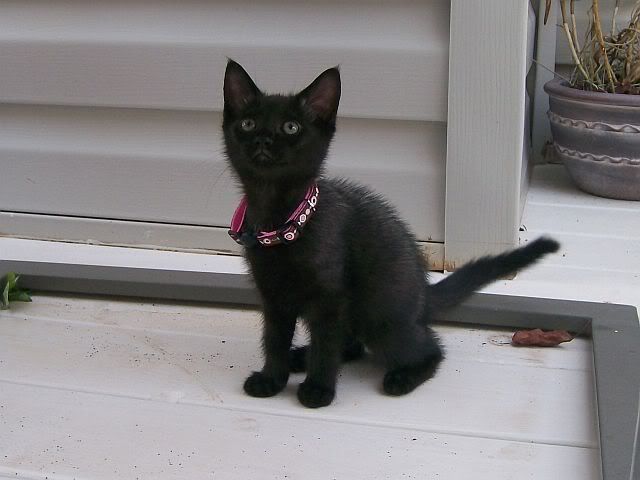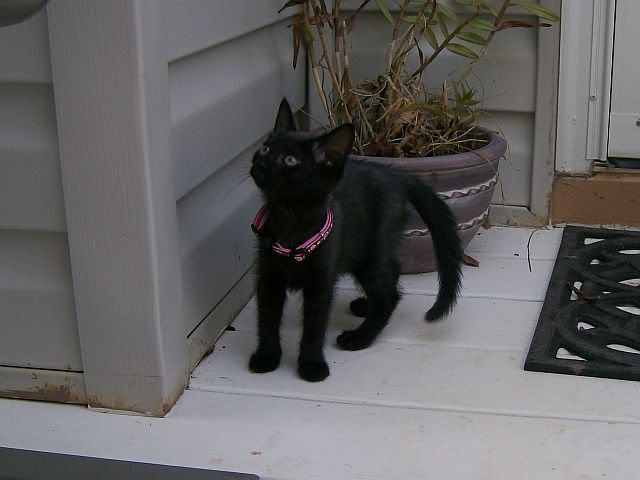 and for such a youngster she's got the sexy look down, don't you think?