Discussion Starter
•
#1
•
I am fostering three bottle babies for a rescue near me - they were found abandoned in a shed by a person who didn't know much about cats and is allergic to them. She did a great job taking care of them despite it, and was happy to hand them over to me. LOL! (I don't blame her a bit. When I got them they were at the feed-every-two-hours-or-so stage and just two weeks old. It was killer. Now they are nearly four weeks old and sleeping through the night and I'm beginning to wean them, offering solids when they are frustrated with the bottle)
Their names are Fiona, Nolan, and Morrigan - collectively known as the Peanut Gallery for their tendency to mouth off when I'm not getting food fast enough.
Morrigan, also known as Batgirl/Batcat for her awesome bat-ears says hello.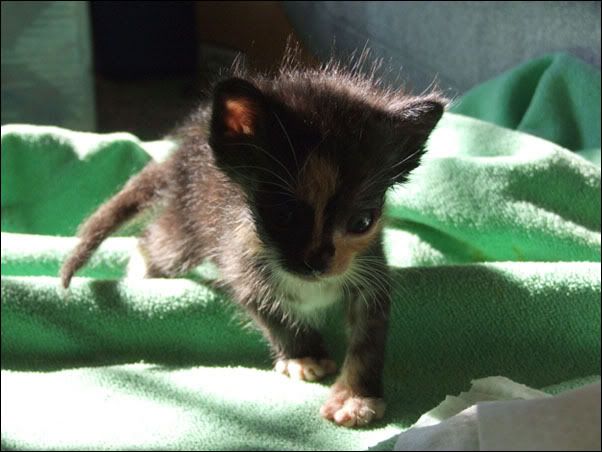 Nolan also says hello...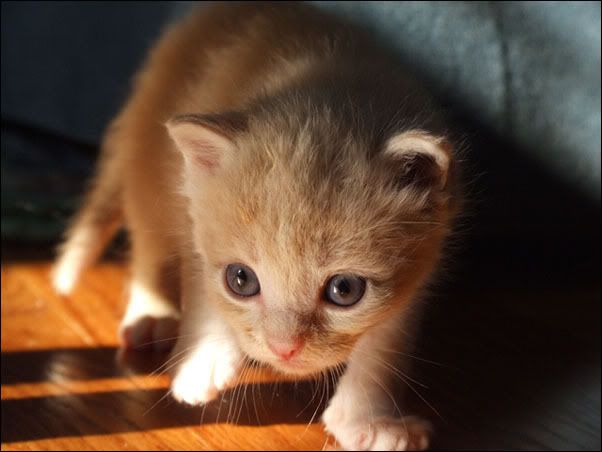 As does beautiful Fiona...
U thinks I is cute?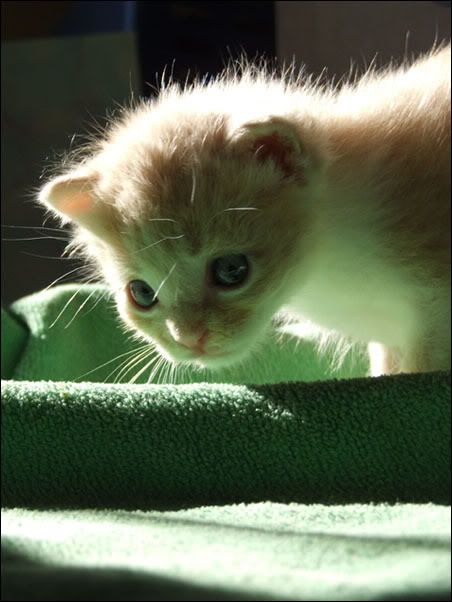 U think I fierce, too?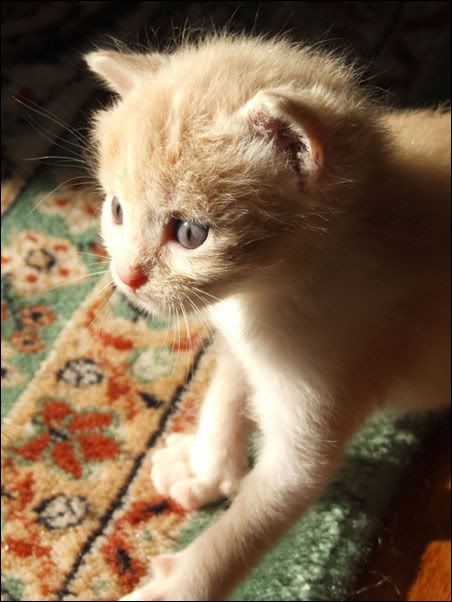 I def'nitely fierce.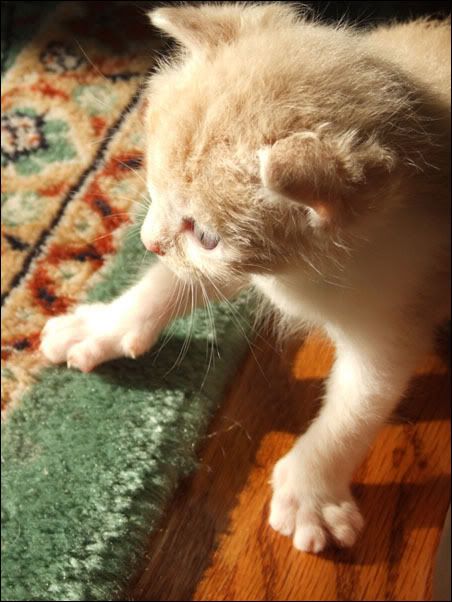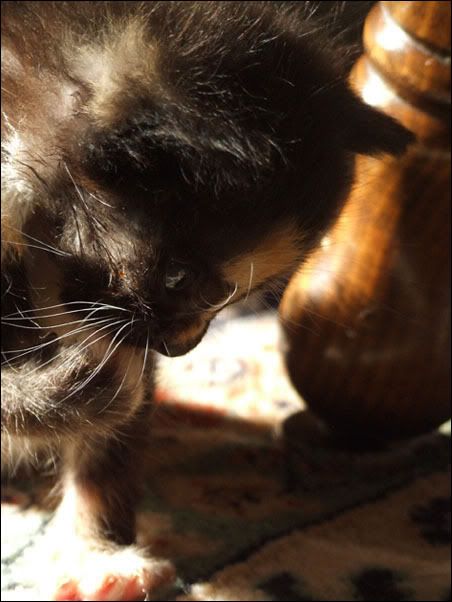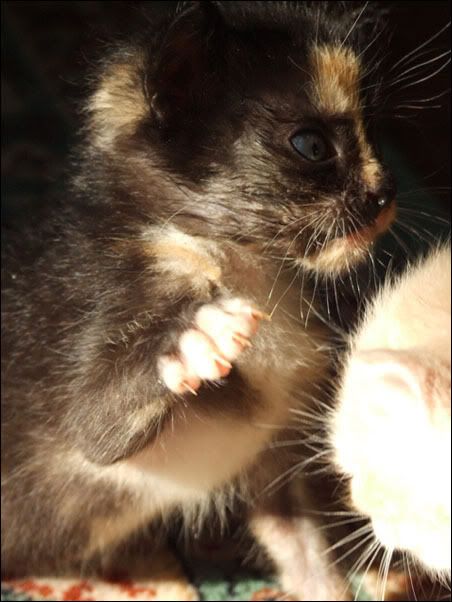 My cat, Chili, oversees the kittens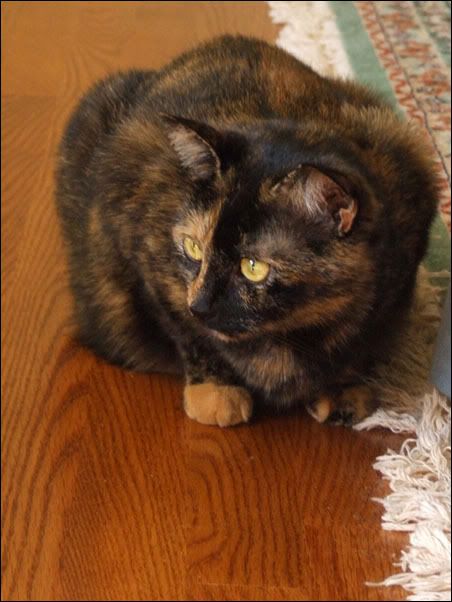 Emma is checked out by Nolan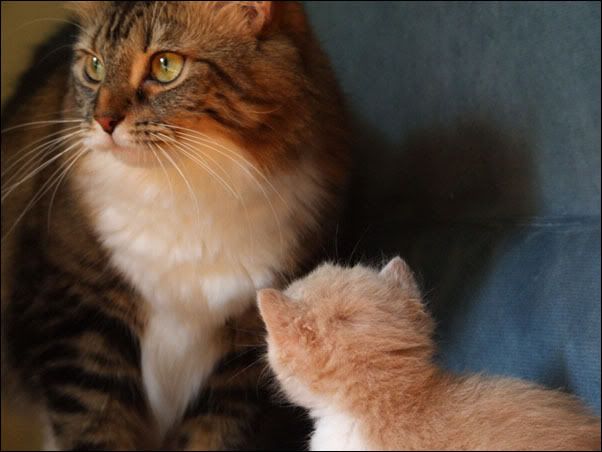 Fiona says "tasty paw!"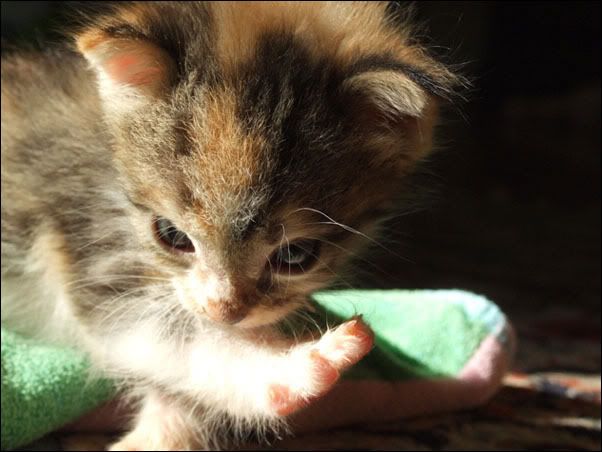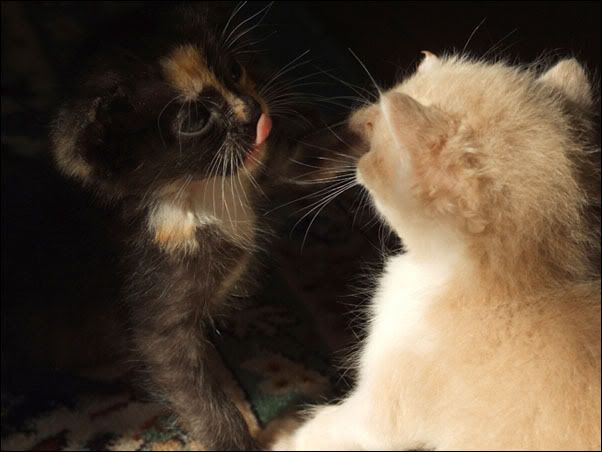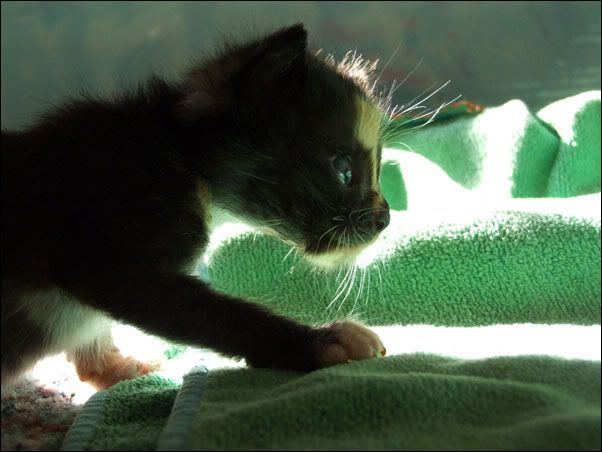 Nolan checks out my foot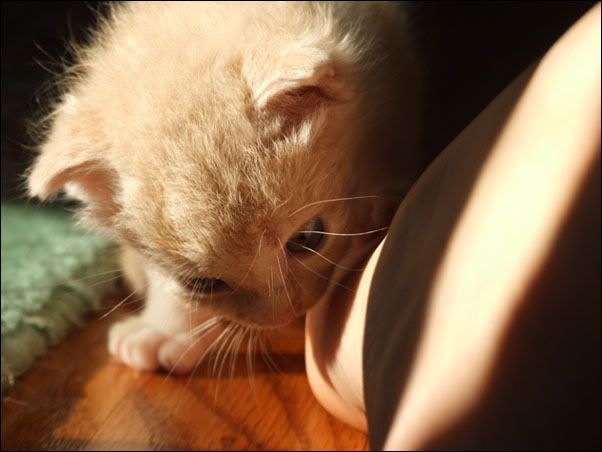 And INSISTS that what he was doing to it was cuddling. Cuddling with claws and teeth. But it was definitely cuddling.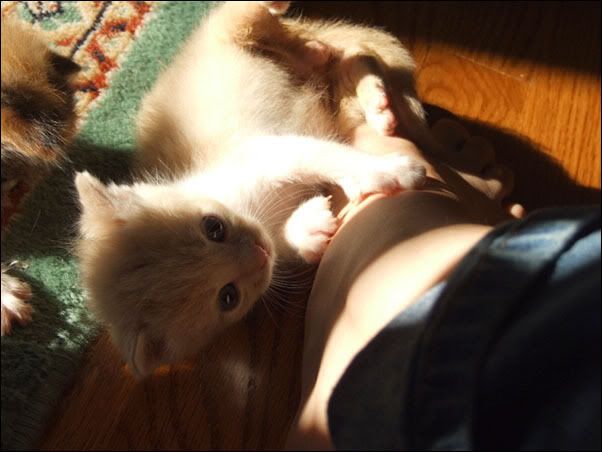 A last one of Fiona..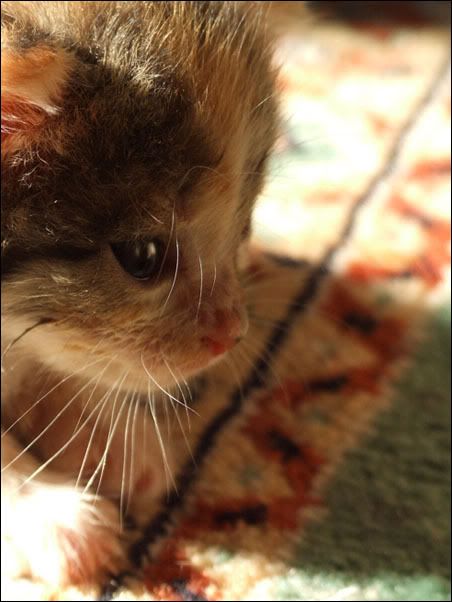 That's all! Hope you guys enjoy!