Discussion Starter
•
#1
•
On the 26th (technically tomorrow but I'm impatient!) my bitty baby kitty will be a year old! I still think of her as a kitten because she looks so kitten-like and is still very much a playful, trouble making kitten!
I'm going to be mean and hold out on her new Da Bird until tomorrow but will do the kitty "then and now" pictures tonight
My gorgeous little baby silverback gorilla kitten before she was "mine" at the clinic I used to work for. There were three kittens - two boys and my girl. They all came to live with me as fosters for about a month and a half. The brothers moved to a new home together and Skylar stayed with me!
Her first "official" introductory picture to the forum when I decided I was keeping her. Somehow - nobody here was surprised to hear the news :lol: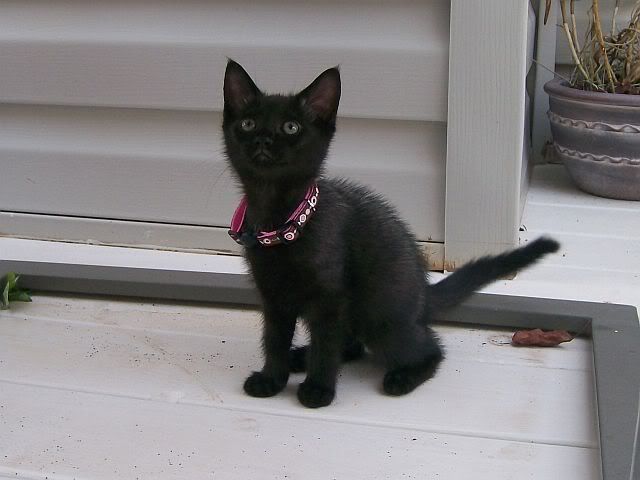 She fell in love with my dog and the two are still the best of friends.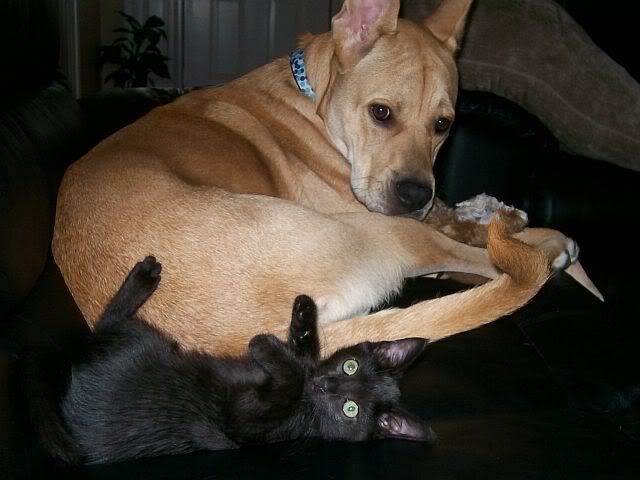 discovering the world outside her window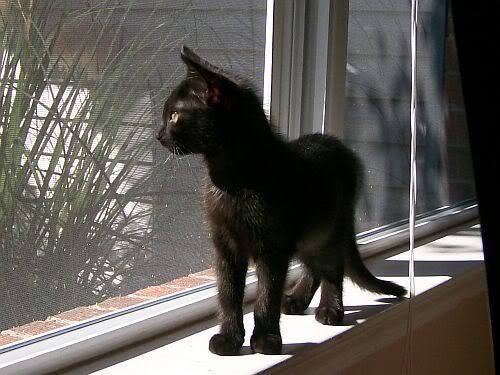 slowly, the silver faded away and I was sad to see that my very distinct looking kitten was turning into "just" a black cat. But as the silver disappeared, it was replaced with faint brown stripes that catch in the sunlight. I think she's about done growing and is just under 6.5lbs... so still a very petite little thing (by comparison, her brothers were at 6lbs when they were less than six months old!)
Some pictures from today's photo shoot. My stunning little lady!!
and what has become my ultimate favorite picture of her!!