According to the rescue where I adopted Vincent from he was born today one year ago on March 1st, 2015. I met him on April 15, 2015 when he was 6 weeks old and than brought him home on May 15th 2015 when he was 1 day short of 11 weeks old. He adjusted quickly to say the least.
But the circumstances before his adoption were difficult with losing Tsuki on March 10th, 2015 and being approved than denied at another shelter due to how she died (told them everything from the start but meh their loss) eventually saw Vincent listed on Petfinder and who could resist this face.
This profile too
"Such a handsome black and white little boy! He is quite the cuddler and loves to play and snuggle with you! Who could resist his cute face? We are taking applications now for this cutie and he will be ready for his forever home the end of April!"
It was/is an accurate description.
My understanding of his background was that his mother was dropped off at a shelter in Ohio and pulled by A Heart for Animals than brought here. I'm not sure if he was born when they were pulled or if him and his three siblings were born after. His mother and sister Winnie went on to find a home together, his brother Tigger went alone, and his other brother passed away (poor baby). Than well after all the others had homes for sure I saw that picture above and knew I had to meet him since I wanted to adopt a tuxie and he was beyond cute. I met him he pressed his little head into my chest and happily purred while I held him in the McDonalds parking lot his foster brought him up to and eventually he went to sleep in my jacket. But I knew I'd be adopting him the moment I held him.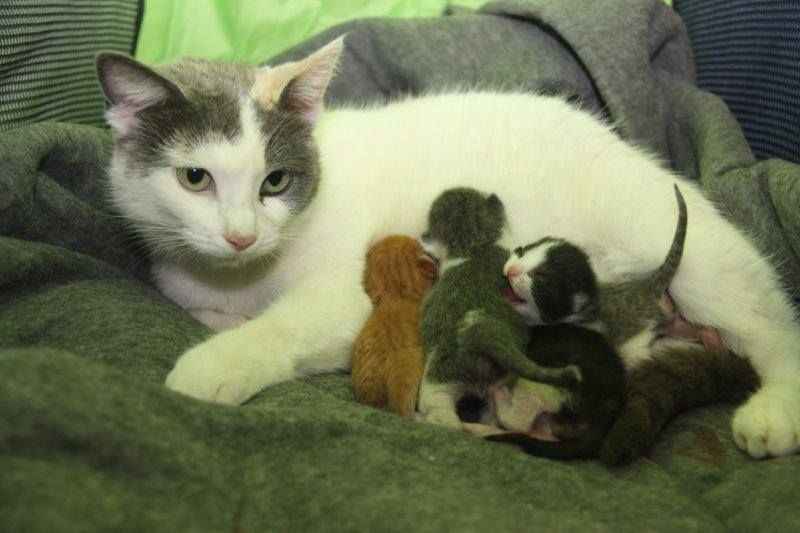 When I initially had him in the car after paying the adoption fee and preparing to go home he was nervous a bit meowing so I held him in my arms in the Petsmart parking lot with the doors locked/windows closed and did the same in my apartment to comfort him. Than I took him upstairs and Sera hissed at him and I placed him in his safe room.
But he quickly made himself comfortable within an hour or two I walked into my bedroom to find this
Shortly after I went to sleep because I was still exhausted and when I awoke I found him happily sleeping on my outstretched arm. That night I allowed him some time out of the bedroom and placed Sera in it briefly so he could deposit his scent a little bit and see the tree he didn't spend much time on it instead choosing to stand before me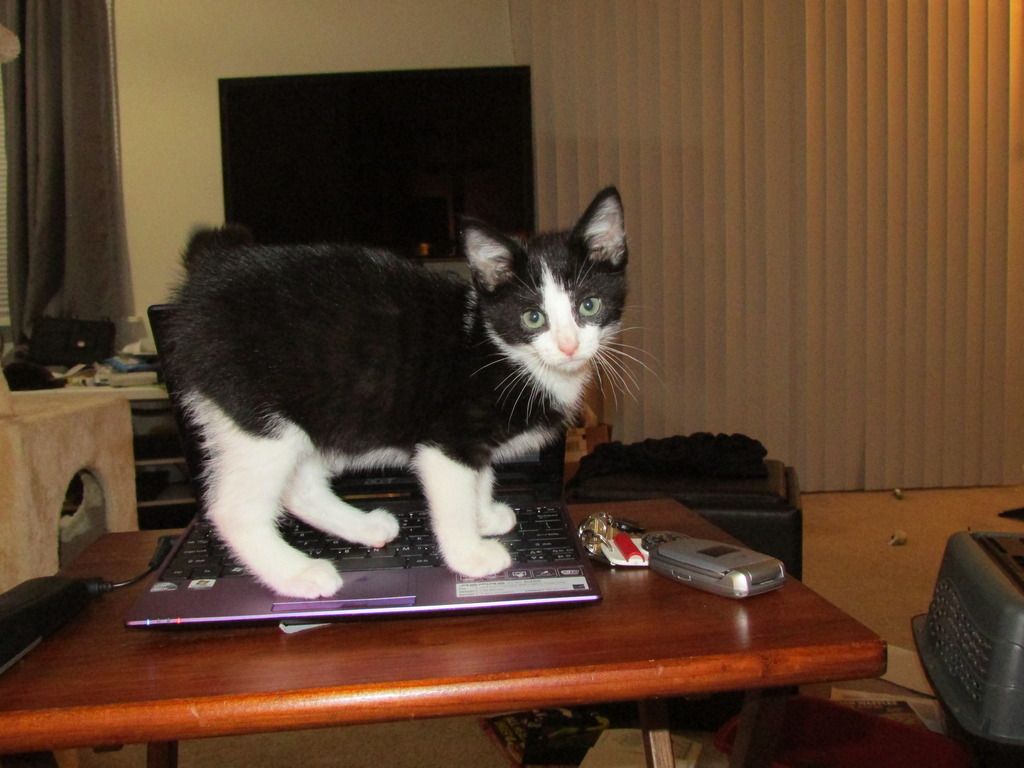 Which should have been a sign of things to come. But Sera kept hissing at him till that Monday but than she approached him and they just suddenly got along and quickly bonded.
In the long run she actually came to act like a second mother for the little guy which surprised me but I couldn't help but smile.
He was attached to three things as a baby his Kong toy, his sister, and me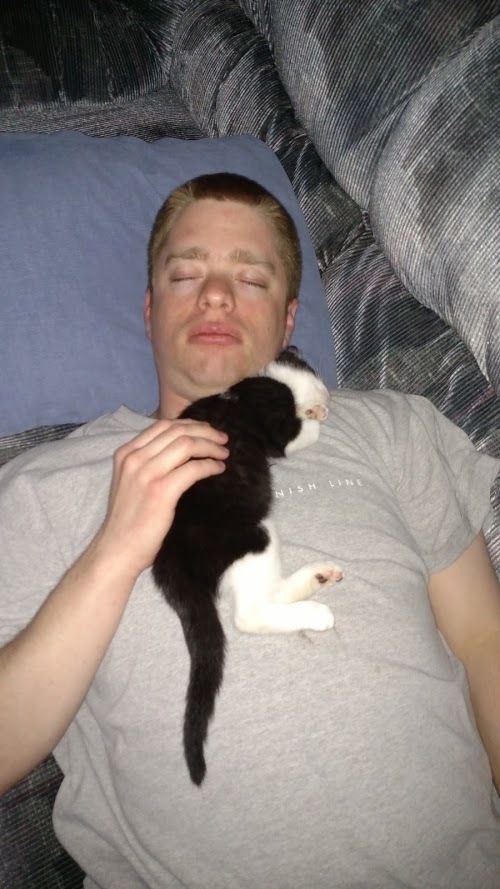 He's shown me that love and also shown he loves his food as he stands at attention at the sight of chicken (cooked chicken as a treat)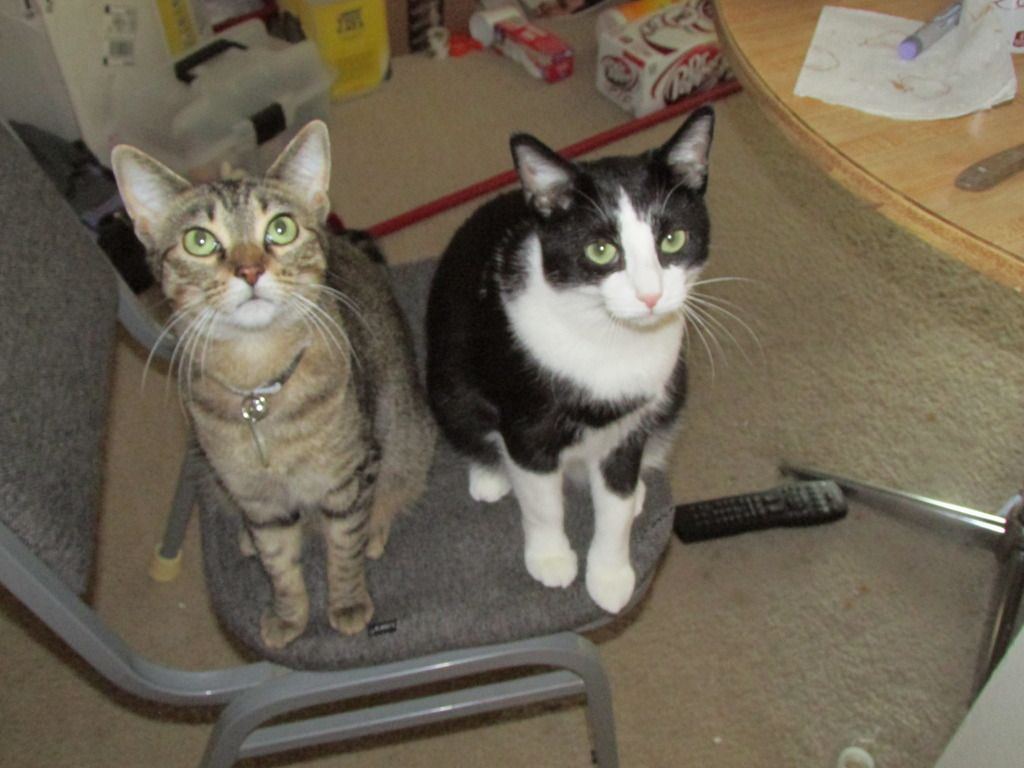 Though he may love his wet food a little too much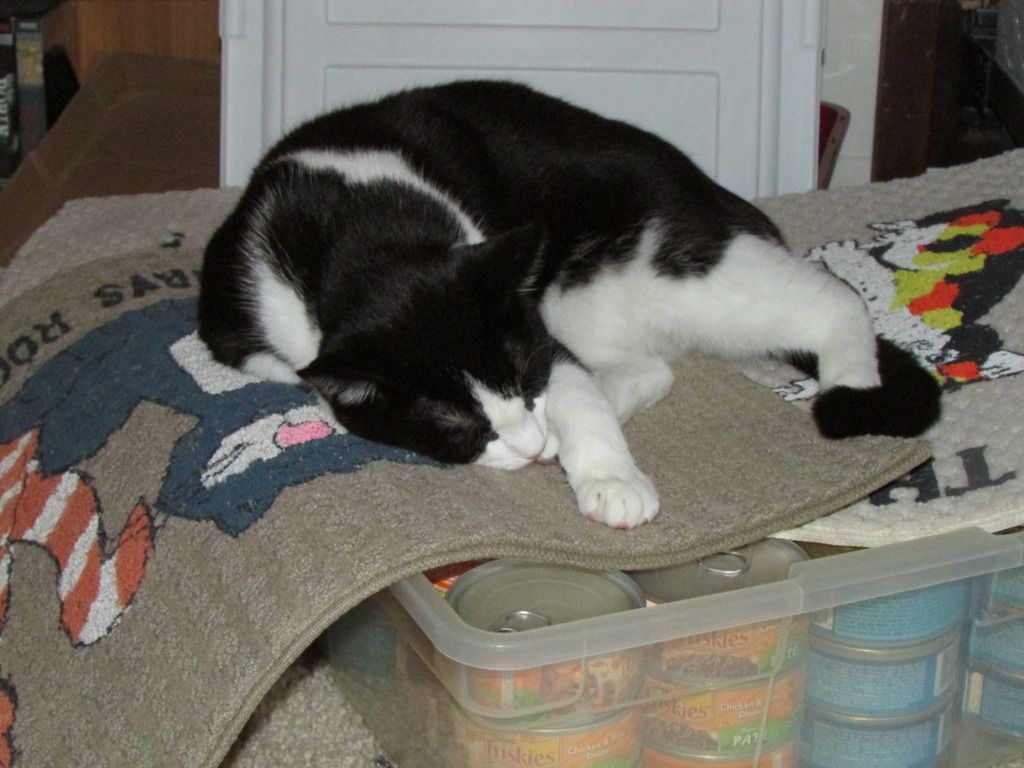 He sleeps with me nightly close by. One of the first incidents was a night/morning where it was storming like crazy tons of rain, thunder, and lightning and I woke up to see him to one side of my legs and Sera to the other and all I could do was smile. Back than I feared losing him like I did Tsuki even knowing the chances were low and still are the tinge of fear remains. But for now he's well and hopefully it stays that way so that he can continue to look upon his Kingdom that which he has "conquered" after all he is "Vincent the Invincible" an opponent I couldn't overcome with a million lifetimes of training I knew the moment we met that I had been conquered but I didn't care.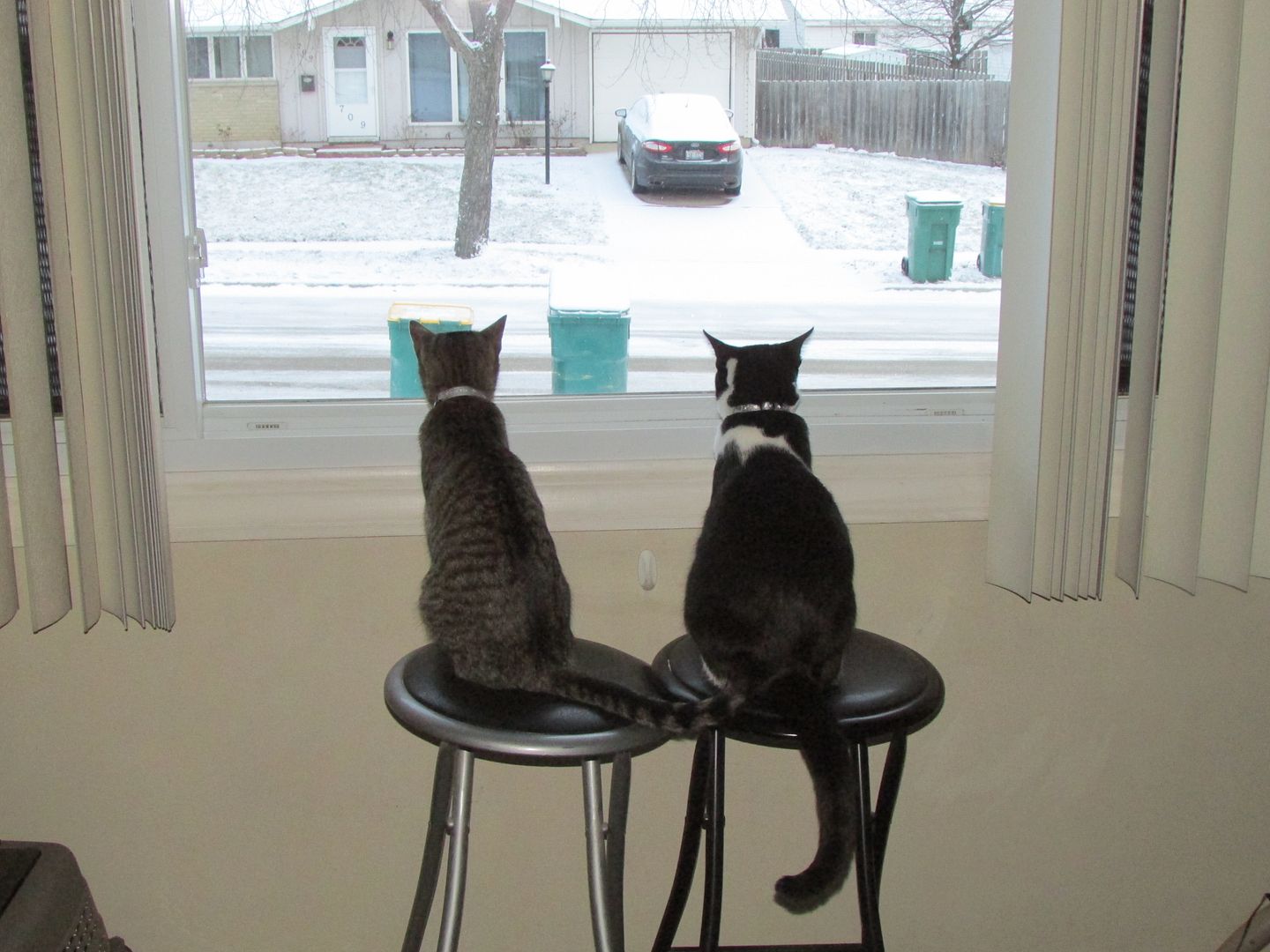 He's a spoiled boy as his sister is a spoiled girl. These days they have over ten total beds between here and my parents home of all kinds circles, square, heated, enclosed as well as two cat trees and on Friday they have another big item coming.