Discussion Starter
·
#1
·
Yeah! Today is the day! My little clown, daredevil, and teddy bear all-in-one, aka Metoo is turning one year old! :bday
I cannot believe it's already the time! She still holds the childish spirit in her, being naughty and innocent the same time. I wish she can remain this way for the rest of her life :kittyturn
Now to share her story of the year, from the very beginning...
Metoo was born Mar 13, in the year of rabbit. She has a brother and a sister, and they are the last litter of her mom. Being all white at birth, they looked like three piglets :lol: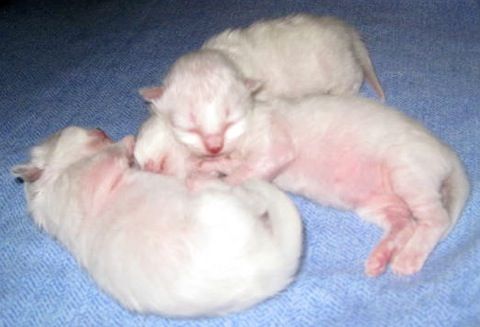 8 days later, her eyes were slowly opening. She looked so helpless in the photo. Who could imagine her growing into a little bear?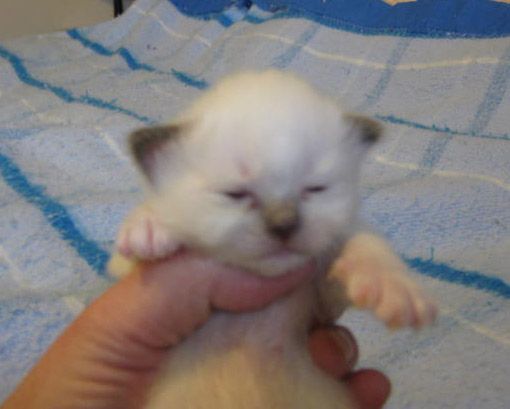 Finally you can tell there coloring after 2 weeks. Even with the colorpoint, they still looked like piglets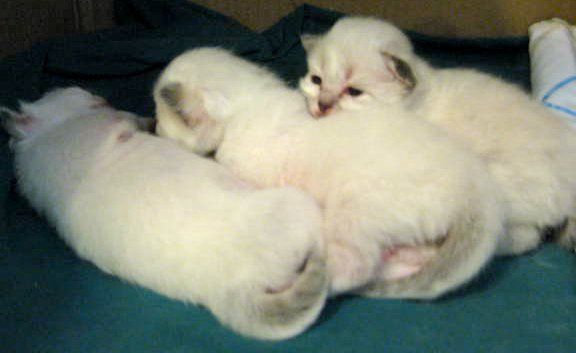 This is the first decent picture Metoo ever got in her life, when she was 4 weeks old. Her breeder described her as "rowdy", which I couldn't agree more!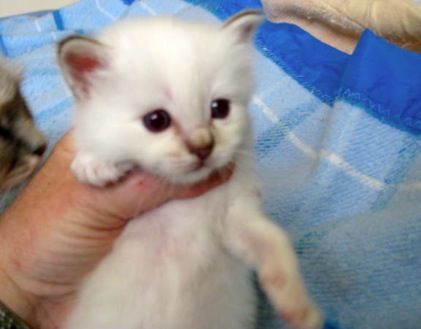 I met Metoo for the first time when she was 8 weeks old. On that night she chewed a button off my coat. I should know by then that I will have a little monster home :lol:
I welcomed Metoo to my home on June 7th. It was a 1 1/2 hour drive, but she took it quite well. This is a picture of the two girls "first encounter"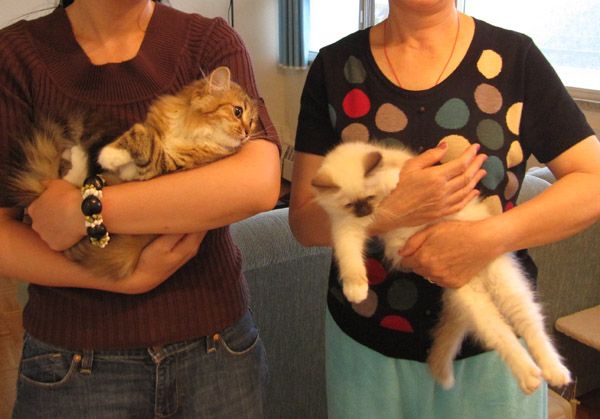 As a 4 month old kitten, Metoo played like there is no tomorrow, and slept like she has never slept before. She developed quite a few hilarious sleeping poses :lol: