Discussion Starter
·
#1
·
Hello cat lovers, my name is Kahla. My husband and I have 3 cats currently but I have had cats ever since I was a baby.
Two of my cats are sisters and are 4 years old. My other cat (also female) will be 1 year old November 3rd (same birth day as my husband. lol).
First is Tao, her and her sister are from the same litter. Their mother is actually my mother's cat, Girl. We found Girl running acrossed the road out on farmland one day in winter with a newborn orange kitten in her mouth. We kept her and her son (Haru, who is now passed on unfortuatly). Before we could fix her she got out and ended up pregnant with my two current cats. (Girl is spayed now, so is all 3 of mine).
Tao, she is OBSESSED with my husband. She blocks the door when he puts his coat on then cries for a little bit after he leaves.:
And here is her sister Drew, she is afraid of weird things, like skateboards and new chairs. She has always been like that. She also has a slightly deformed tail.: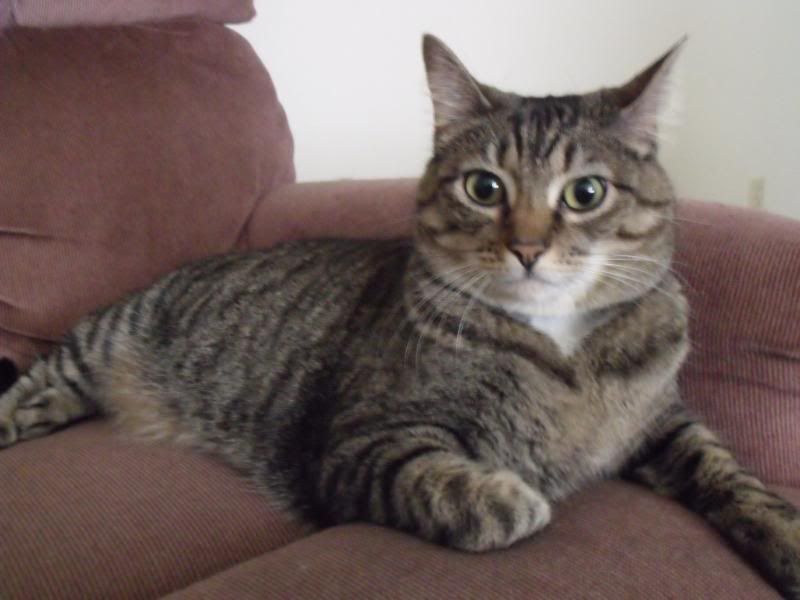 And Jak-ke, she is a accidental kitten from my uncle being careless with his cat (her mother is now spayed). She is a little terror, she loves to bite you when you pet her and she attacks my feet when I am in bed. She is a little stunted from being in such a tiny mom with 7 other kittens. She is almost a year and is the size of a 6 month old kitten, she also has a slightly crooked spine and her jaw grinds when she eats.: