Discussion Starter
•
#1
•
Hello!
I'm really excited to have found this forum. I've been a cat lover ever since I could remember. I have done a lot of volunteer work, have fostered/owned about 10 cats, and worked for a vet office in the past couple of years. I just wanted to introduce myself and my babes to everyone!
This is Tilly Willy Cat. I adopted her and had her for 3 years now. She reached out her little paw while in a cage and held onto my boyfriend's shirt.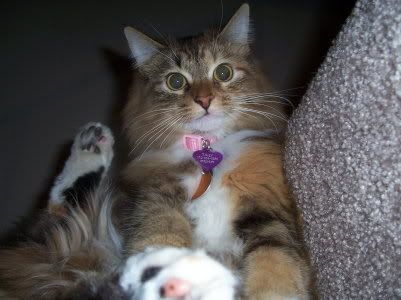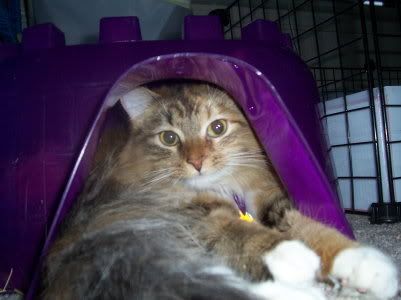 and yes this is a guinea pig hut. when she was a baby, she used to sleep with the pigs at night.. and never harmed them.
This is Georgie aka Georgina Beana Baby. She was also adopted but while I was working for a rescue. I instantly fell in love with her when we had given all the kittens their leukemia shots and all of them fell asleep at adoptions minus Georgie. I love that she's still pretty tiny. She's 6 pounds at 2 years old and I also call her my mini kitty.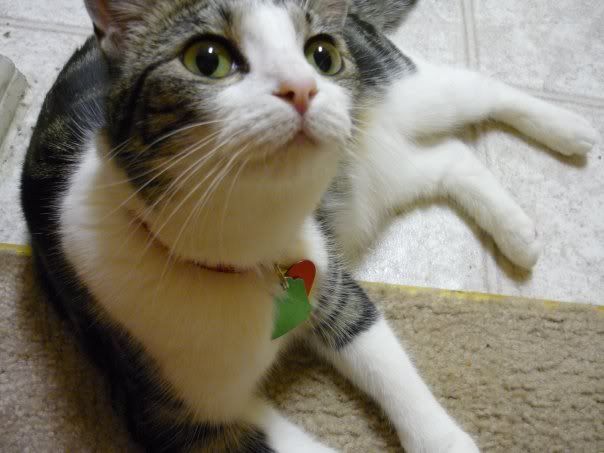 This is Wally Bear. I got him a week after we got Tilly and he died a few months after I got Georgie. He died of FIP on December 5th, 2007 in my arms on the way to the vet. He was the best thing that has ever happened to me. I got him at a local pet store and saw the face of an angel through the glass. I still get choked up just thinking about him. RIP.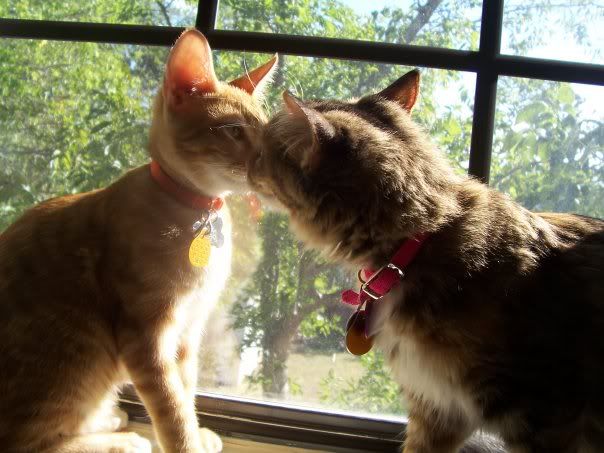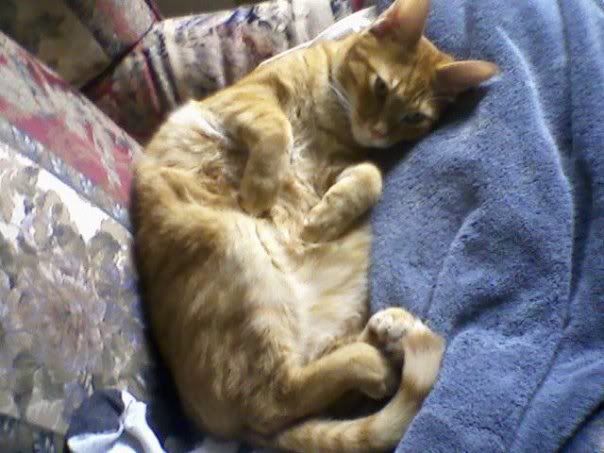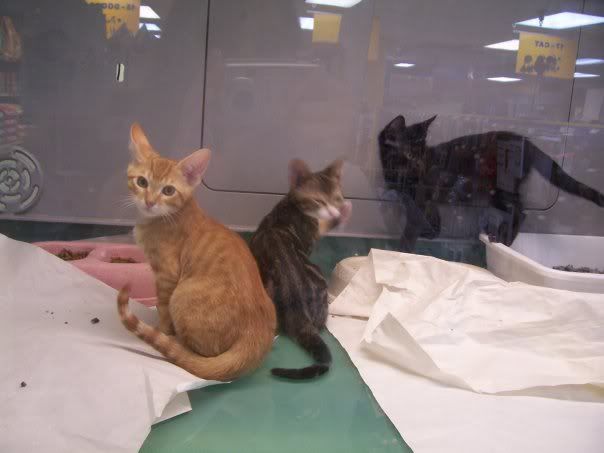 Thanks for looking!