Discussion Starter
•
#1
•
Hey everyone!
Cat lover here and I wouldn't know where I would be in this crazy world if I didn't have my two best friends with me! :-D
Off hand I'm not sure of there breed but I believe them to be Main Coon's.
Kitty is 8 years old now (closest to camera) and Binky is 7 (of course farther from camera).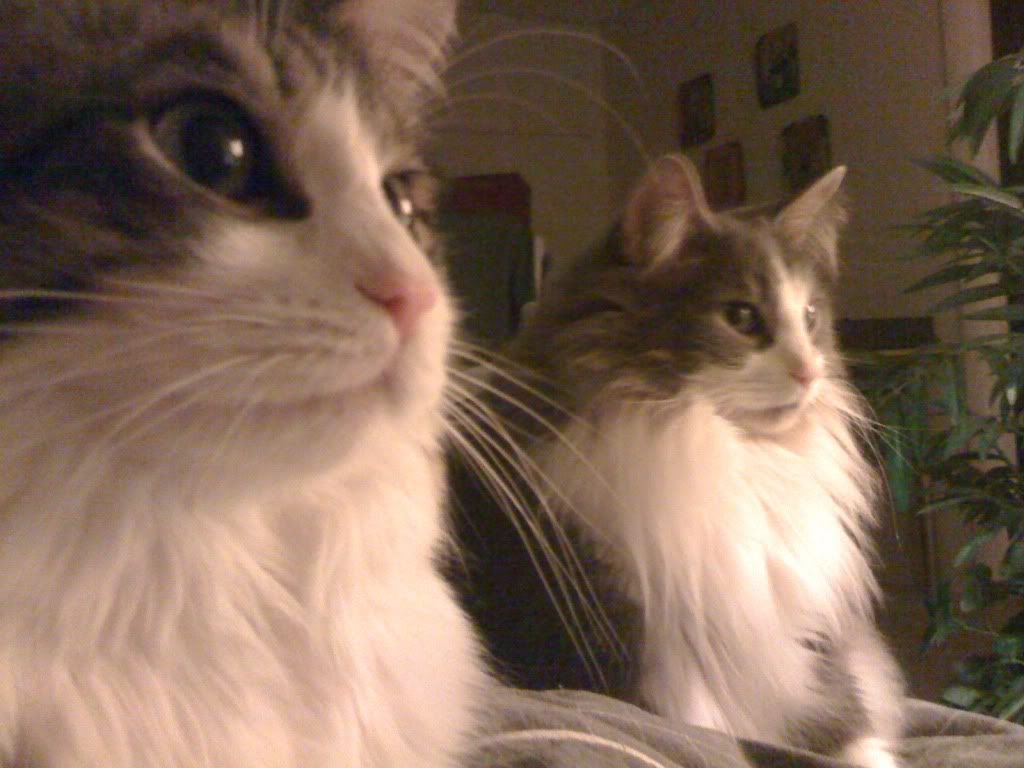 I'm running into some problems with Binky since I moved a few months ago and Kitty does have a weight problem that I want to see if I can get help on. Thats the main reason how I cam across this awesome forum! Glad to see a ton of cat getting together to help our furry little guys
Oh and I'm a 26 year old guy in case anyone was wondering! hehe
Glad I'm here and I hope I can help a few people as well as get some feed back myself.
-A