Discussion Starter
•
#1
•
Hello everybody! (feels like Dr. Nick on the Simpsons)
My names Sera, I live in Southern IL and have two kittys.
Milo is 7 years old and Chloe is 4.
Chloe is very loving and silly, if it was up to her she would cuddle and play all day.
Milo is a little different, hes a big scardey cat hides from everything sound of a plastic bag, vacuum, the broom. But very protective over me.
I got Milo from a woman who had found a litter of abandoned kittens, she had taken them to a vet and the vet had told her they were feral and that it would be best to put them down. She refused and long story short I ended up with a beautiful boy.
Chloe, I got from a family who had an ad in the paper for free kittens.
Thats one of my biggest gripes, having a cat but not being a responsible owner to them. Neuter and Spay your animals if you dont want the responsibility or hassle from the side effects of not doing it.
Milo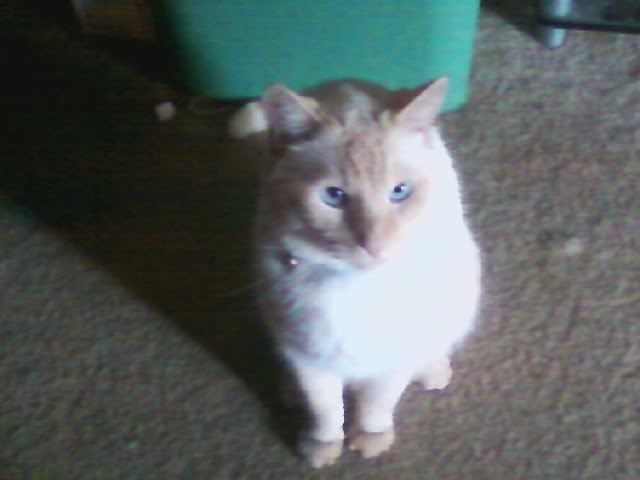 Chloe