Discussion Starter
•
#1
•
Had the camera close-by when it was getting close to dinner time last night, so I figured I'd snap a few of the girls.
When they start circling me like sharks, it's getting to be about that time...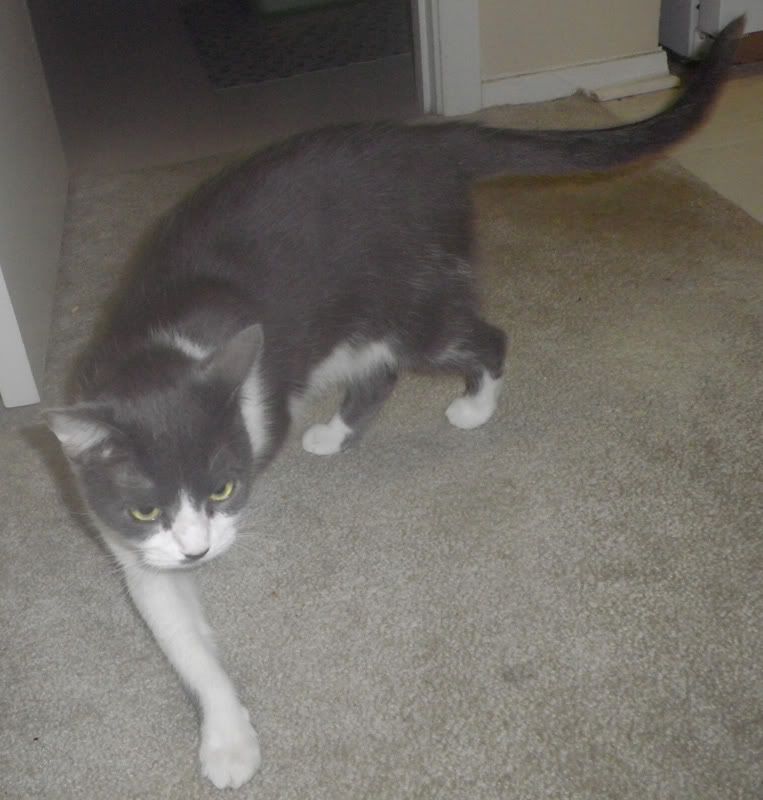 Samantha is lying down by her dish already, and Rochelle already knows to be ready in the bathroom where she eats, hehe.
"Where's the food Mommy?"
"Oh up there on the counter, huh."
I figured we could skip the actual
act
of eating and skip to the end...
Rochelle licking her lips after a tasty meal.
Nice full body shot of Rochelle, as resident glutton Samantha moves in to clean up her leftovers. :roll:
And Rochelle says, "I'm full, lets go do other things!"
I had fun taking these. I just love my kitties at mealtime. :smile: