Discussion Starter
•
#1
•
So the other day I introduced my two cats, Drillbit and Edward, but I forgot to introduce Adam's... Since we live together and he calls them all "our cats" I figured to would only be right to introduce his three
They are quit the bunch! Elvis, Squawky, and Tigger. Elvis (3 years old) is the lazy, lovable, "if you feed and pet me at the same time I will drool all over you because I'm so happy" kinda guy. Squawky, (2 years old) well he squawks A LOT and is very shy. But once he gets to know you he is all cuddle. One thing to say about him is that I have never met a more muscular cat. He spends most of his time outside so he is one beastly cat (he is the one that always like to bring Adam and I birds and frogs as presents... Ewww)! Tigger, (16 years old) is an old and crabby old lady but we are the only two females out of five guys so we stick together. She is strange cause she wants to sit in your lap bit she will nip at you if you try to pet her... 8O Very strange. Anyways here are some pictures!!
Tigger in the driveway... where she usually is... always right in the way...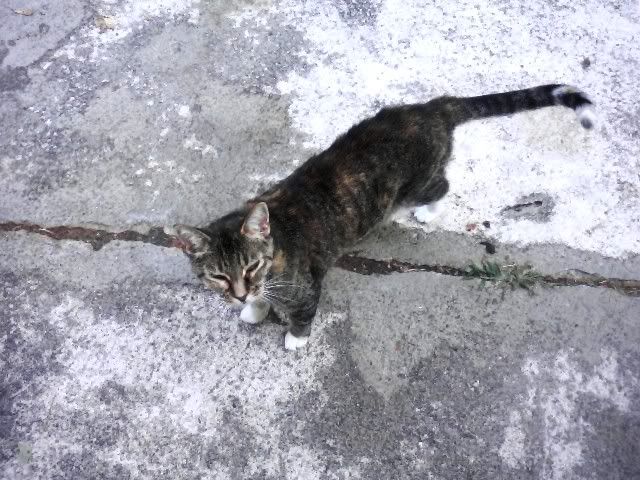 Elvis in all this sexy glory...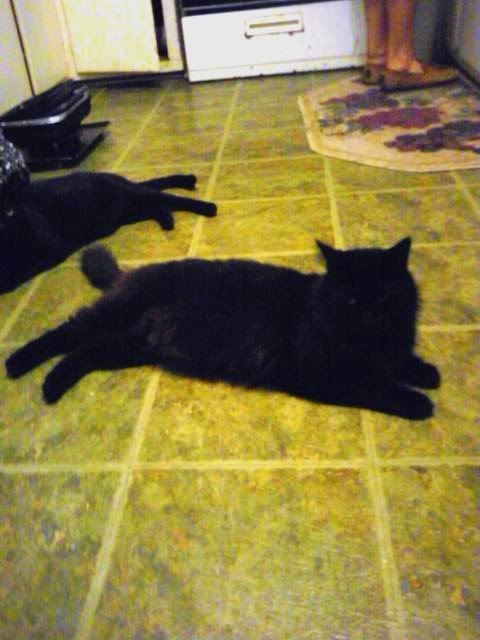 And Squawky...