Discussion Starter
•
#1
•
So the other night we had a thunder storm going on. Stache is afraid of the thunder. So he went to hide in the basement.
In our basement we have 2 back rooms. One of back rooms has a boiler and the snow plow is in there,the power washer(for the house)is there,our bikes are kept in there too. And a bunch of other stuff is in that room.
So while thunder was crashing and making loud sounds..i was went to look for stache...i found him in the back room hiding under the power washer. So i pulled him out and noticed that his fur was sticky and oily. no so good.
I took stache to the bath room and gave him a bath. Since we didnt have any cat shampoo...i used the dog oatmeal shampoo. It was the only thing we had for the dogs.
Stache was okat while i was sponging him off with the soap. But once i started to pour the water on him,he tryed to get out of the tub. But i kept in the tub and got the soap off.
So here are some pics of stache as a wet kitty.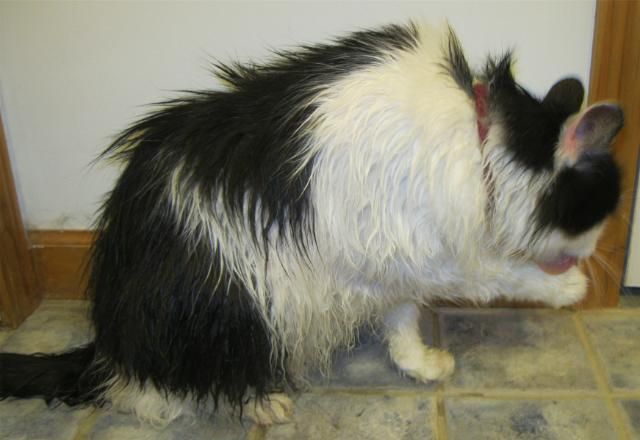 here is stache all dry and brushed out.
hes sleepy from his bath