Discussion Starter
•
#1
•
Yet we have
four
kittens in the house? What were we thinking? Oh well, they are so sweet and innocent...at least when they are sleeping!
Matilda is one of the kittens I rescued after her and her brother were tossed out of a car. Unfortunately, her brother died from internal injuries.
A curious Mitchell - I love how you can see his eye lens in this picture.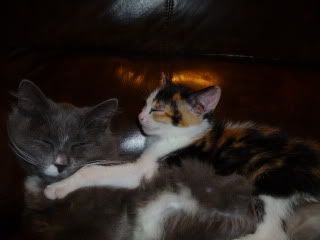 Malachi serving as a warm furry bed for Matilda.
Morey with the love of his life, Matilda. As you can tell, Matilda likes to sleep on top of other cats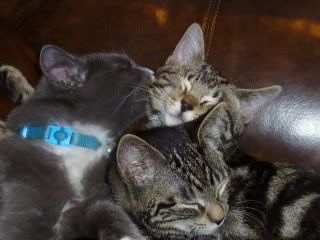 Malachi giving Mitchell a kiss.
Brothers
Malachi tends to yawn at the worst times.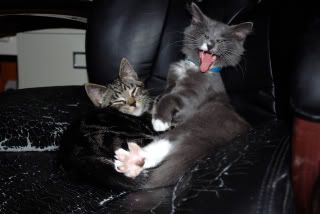 Another picture of Malachi yawning from a while ago.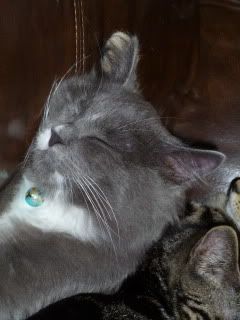 Malachi
The three boys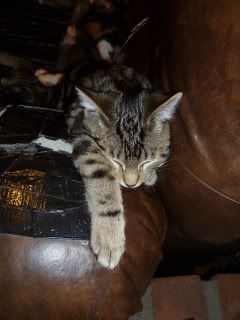 Mitchell likes to sleep draped over things. And yes, the chair has duct tape on it.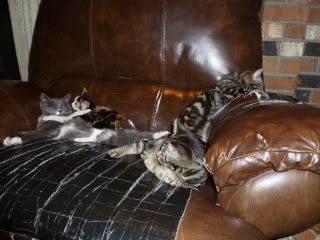 The four of them all together. Duct tape fixes chairs by the way.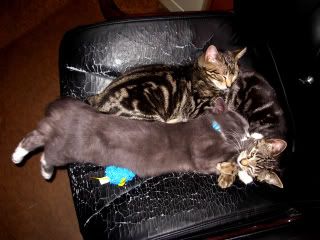 5 seconds after I took this picture Malachi fell off the chair.