Ice will turn 8 months old on January 13th. He is still the loving and purring little white cutie, except for the "little" part.
Ice has a "brother" here at the forum, Magneto
who is also named Ice (his middle name) and has one blue eye and one yellow, too. He owns Rach (RachandNito)
warning: LOTS of pictures coming...
The newborn pics show some blood so I warn people who might get upset with them.
May 13th 2011, Ice was born, along with 2 white brothers, a tabby brother and a tortie sister. His dad is the brother of my kitty Sun, who passed away in November 2010. So these are all Sun's little nephews and niece.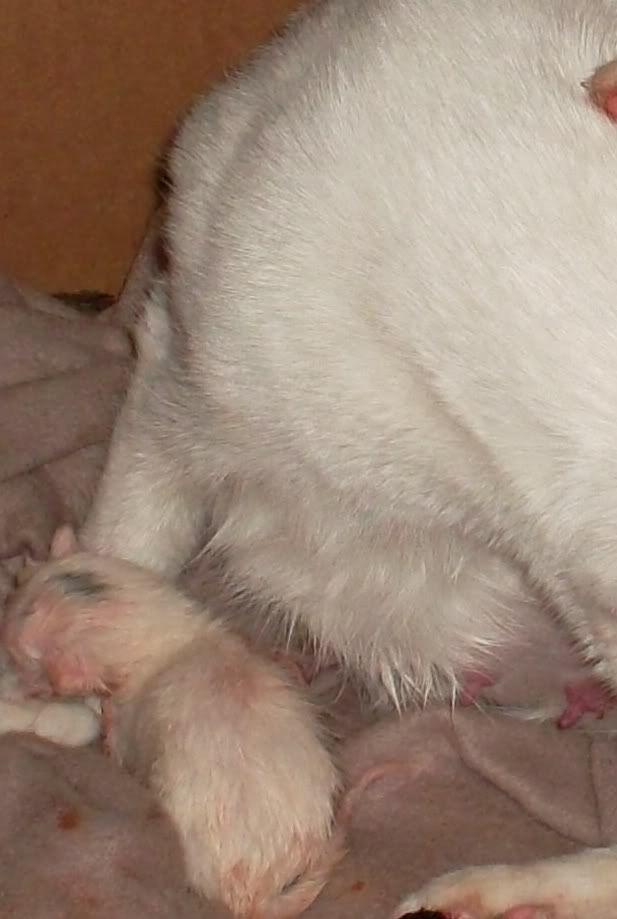 With brothers and mom, Ice is the one in the middle with the black spot on his head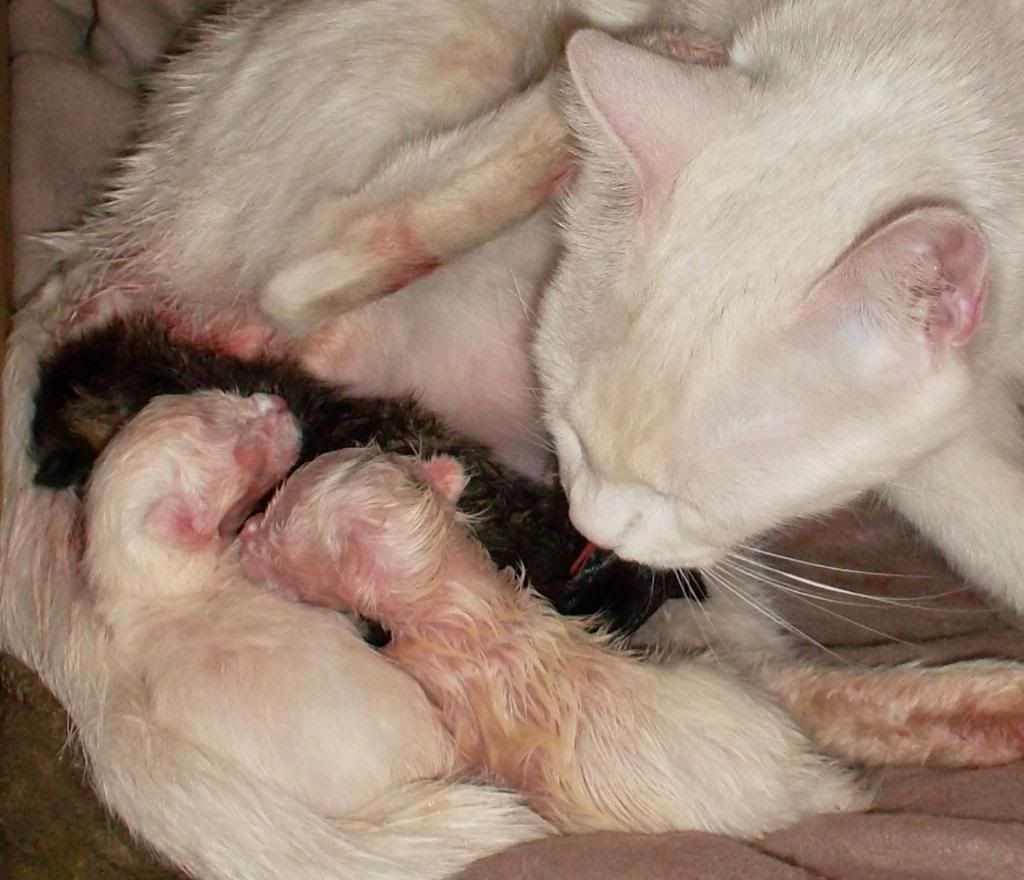 3 weeks old, Ice is the first one at the left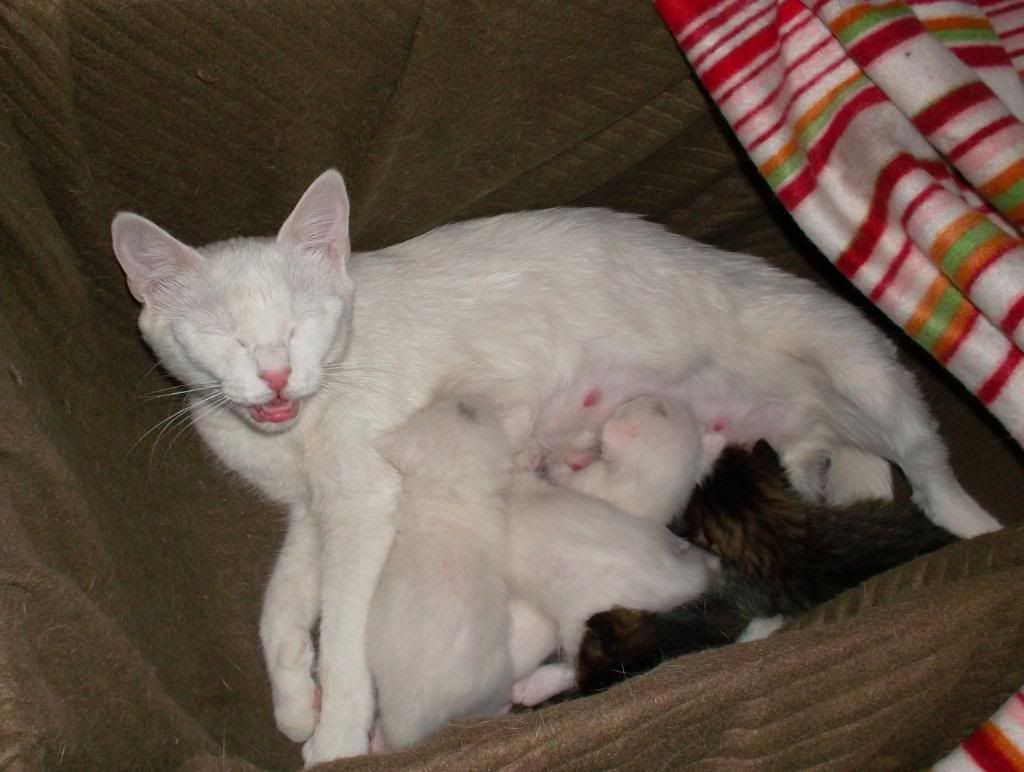 The one at the right
This is the one I'm adopting!
4 weeks old
6 weeks old, with brother "Coraje" who also has one blue eye and one yellow (Ice at the left)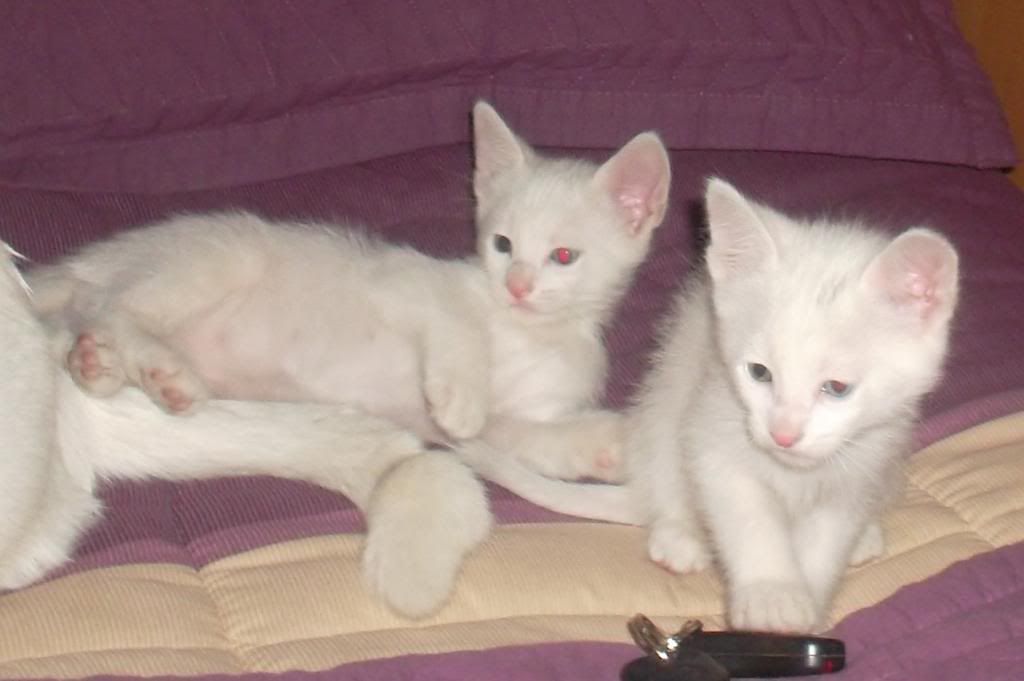 6 weeks old, starting to show his white kitty cattitude
8 weeks old, with brother Phantomas (Ice is at the back). They both came to my house that day, to start ringworm treatment. Tortie girl went to another home, and the other white and the tabby kittens stayed with mom and dad.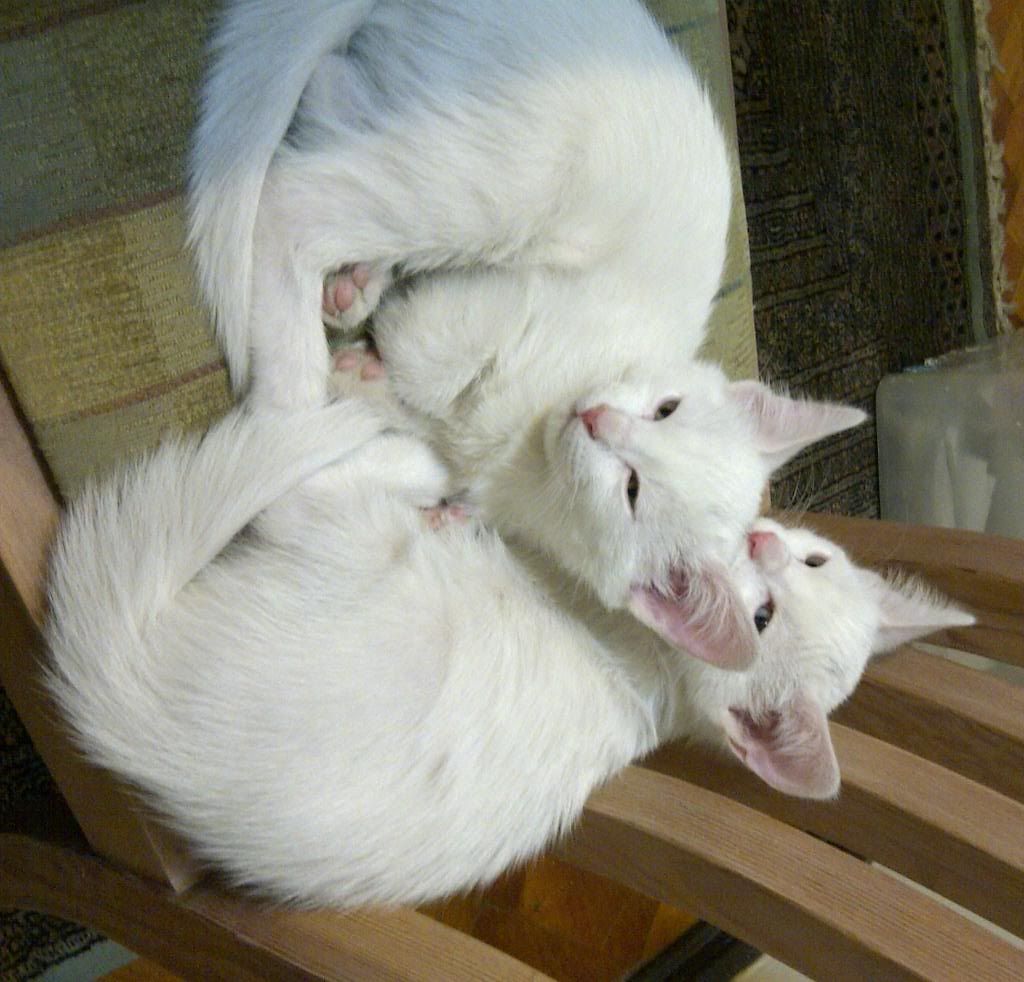 At home, finally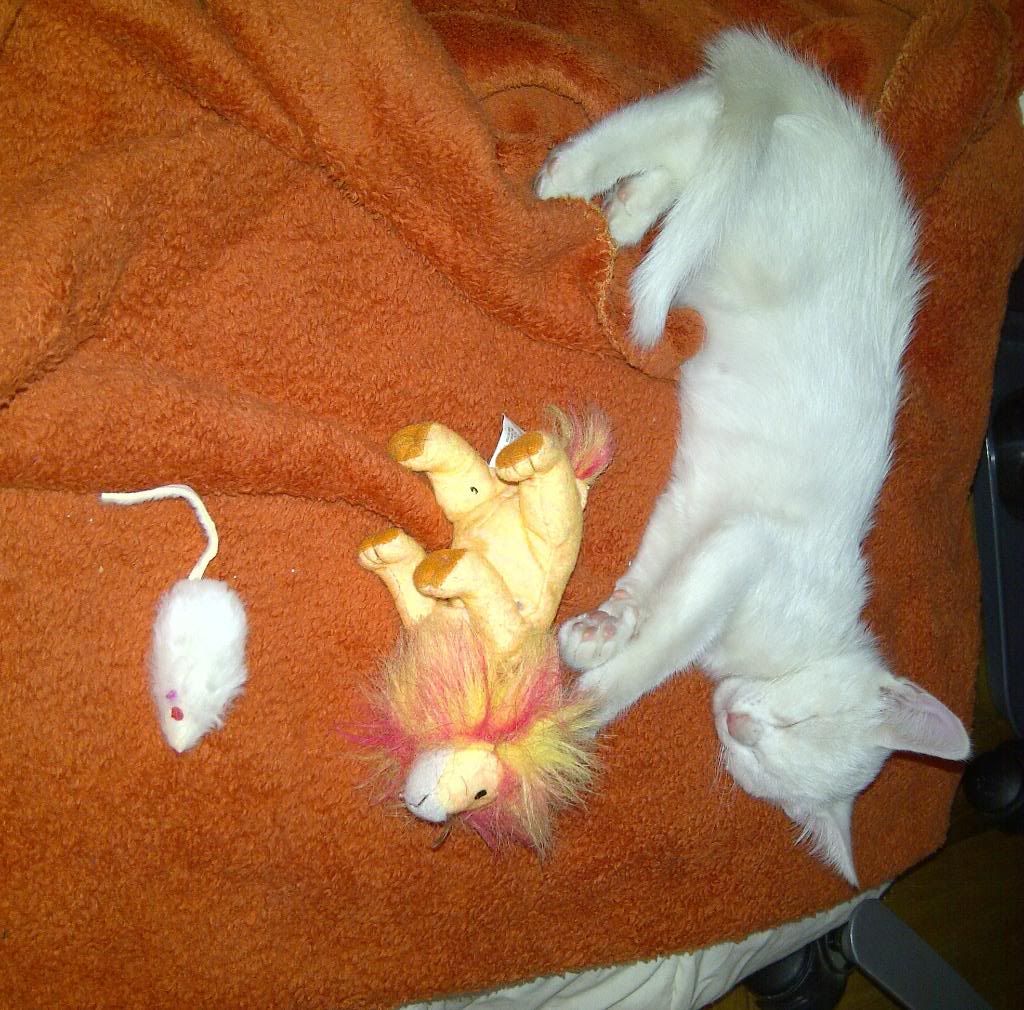 July 18th, almost 9 weeks old, with brother Phantomas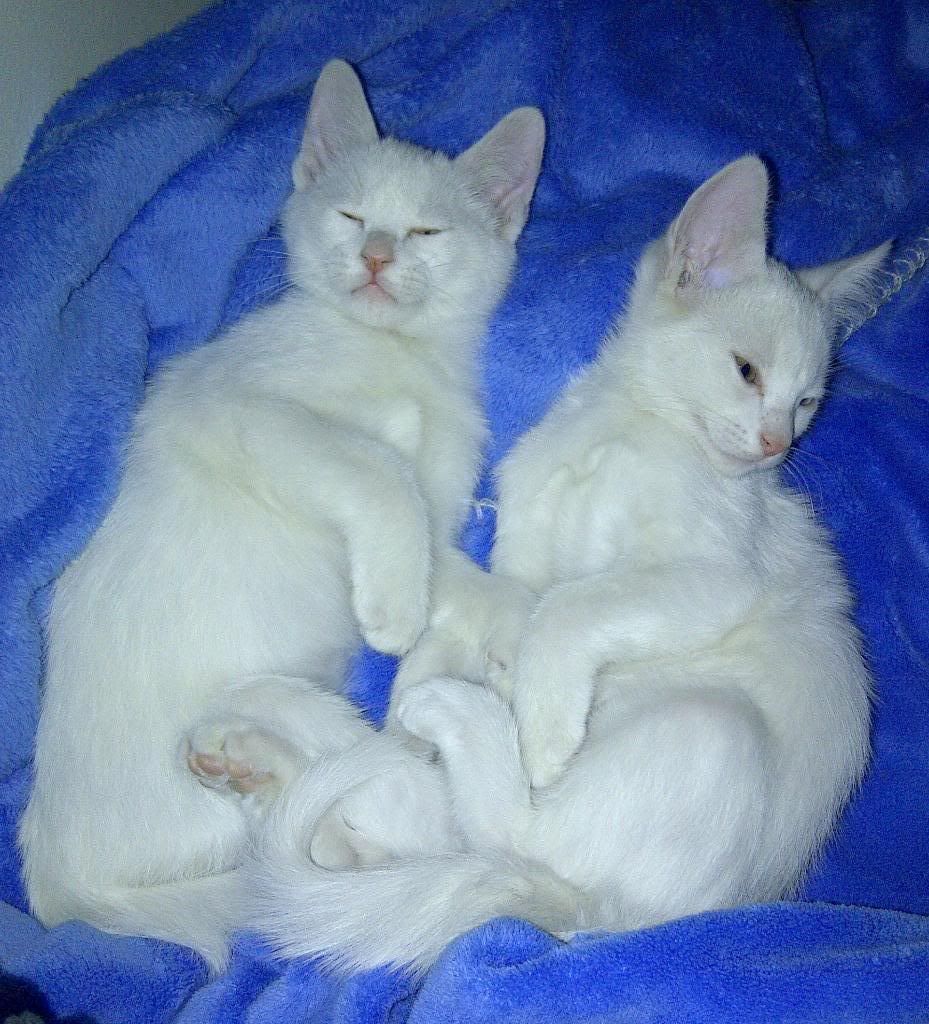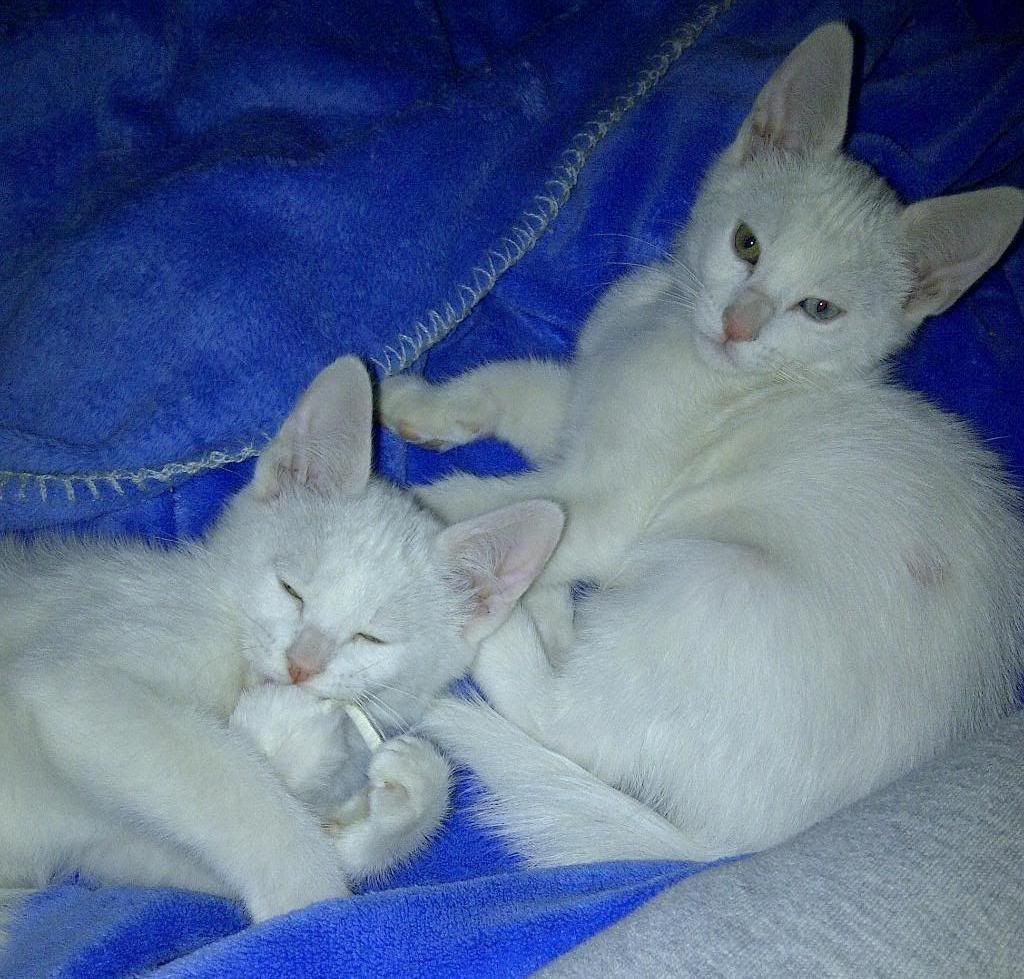 11 weeks old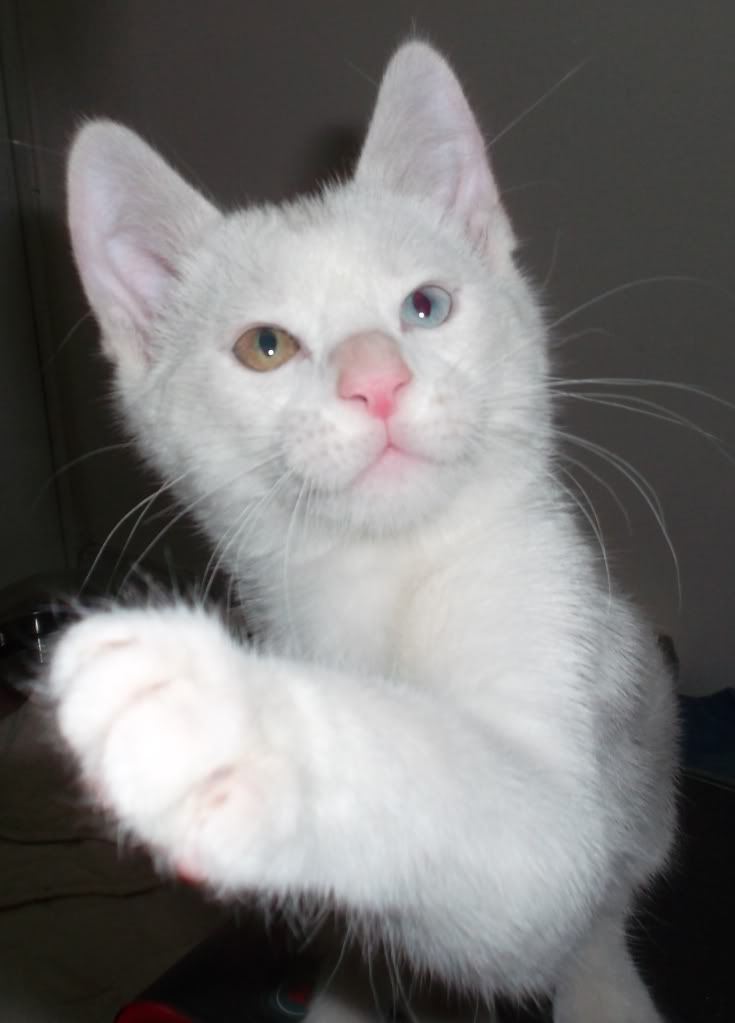 They day before Phantomas left with his new mom and dad, 12 weeks old.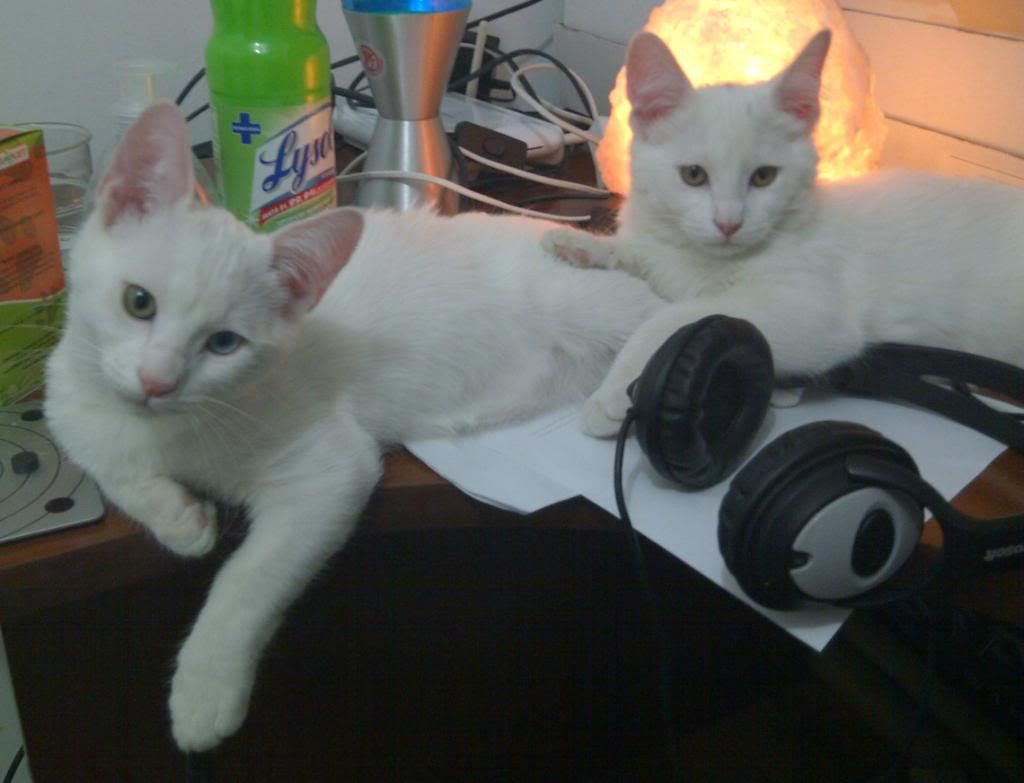 First night alone, I had to go and sleep with him in his room. After that day, he insists on sleeping just like that, hugging my hand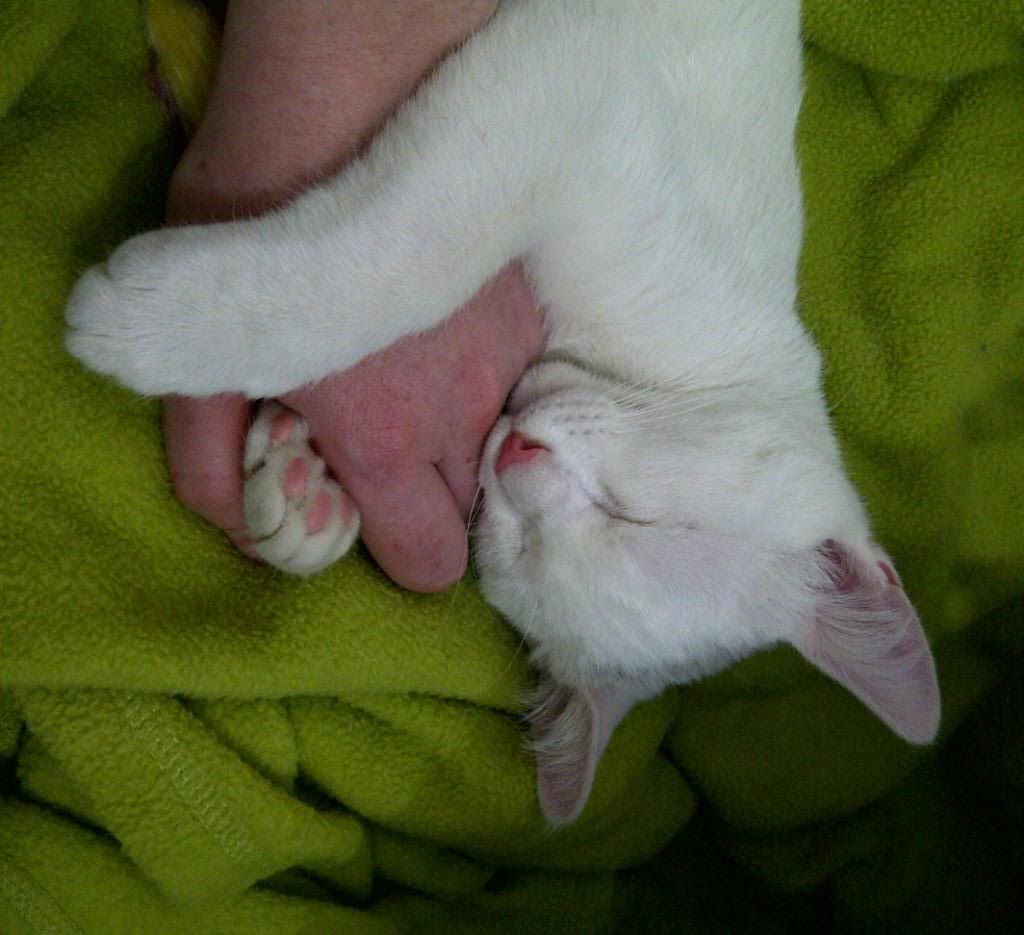 First night with the boys. Gatito observing from a distance, Rulos (center) and Chikis (right) trying to be friendly. 14 weeks old.
14 weeks old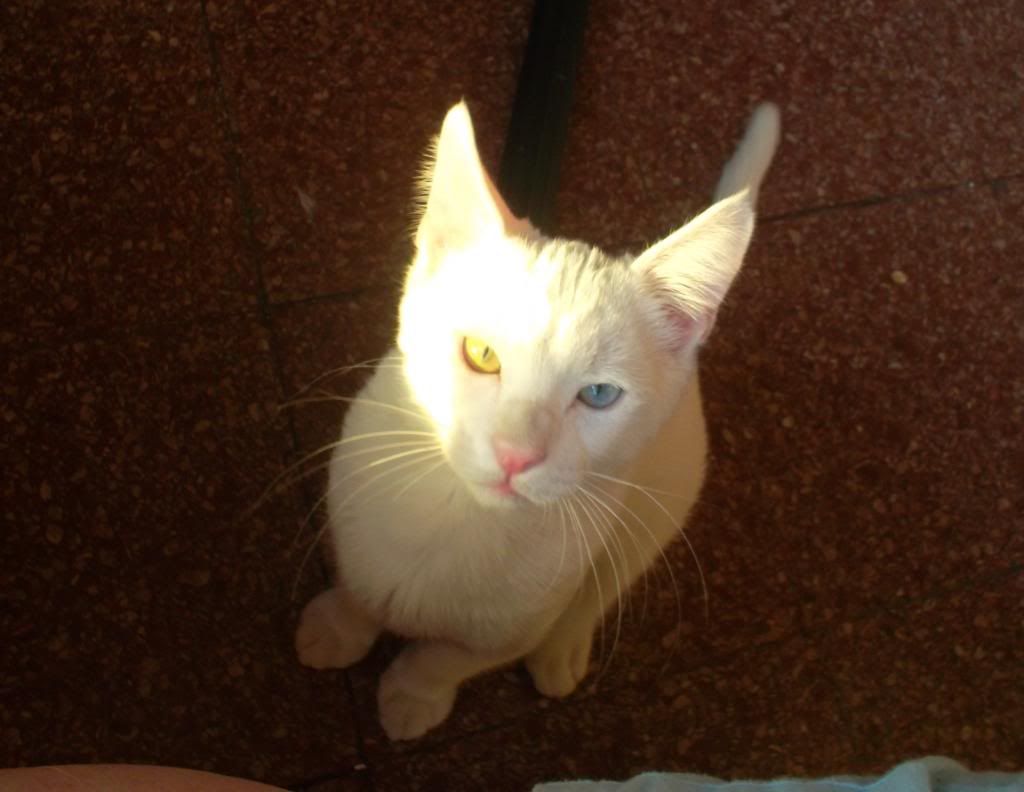 September 13th, 4 months old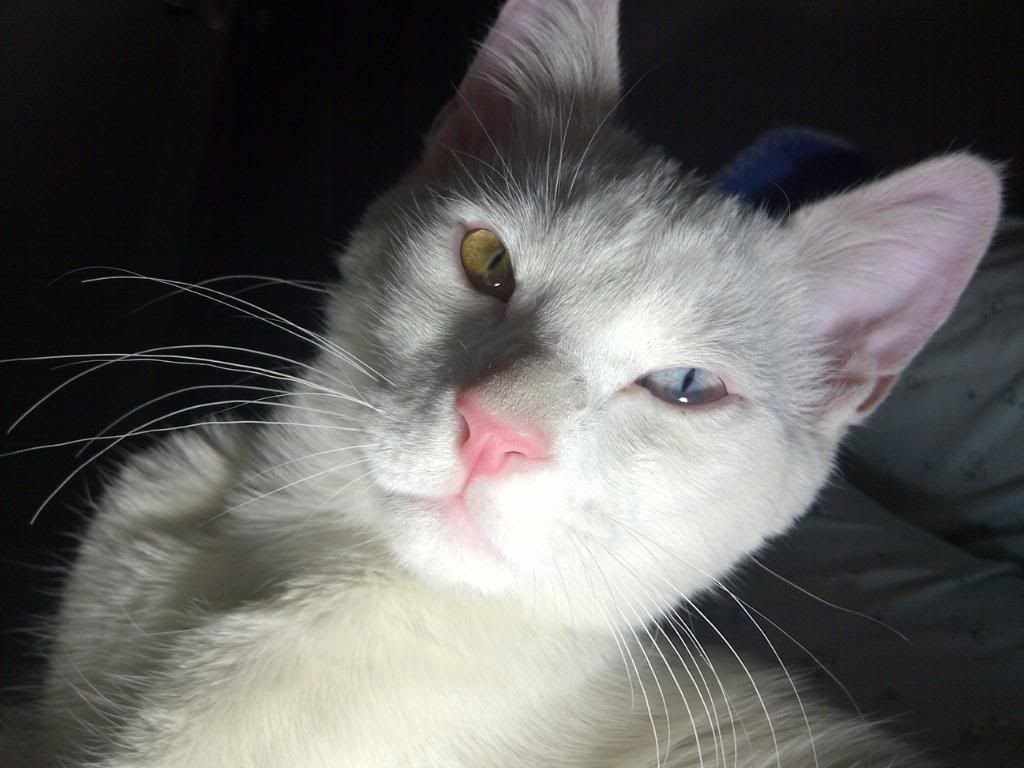 October 29th, 5 months old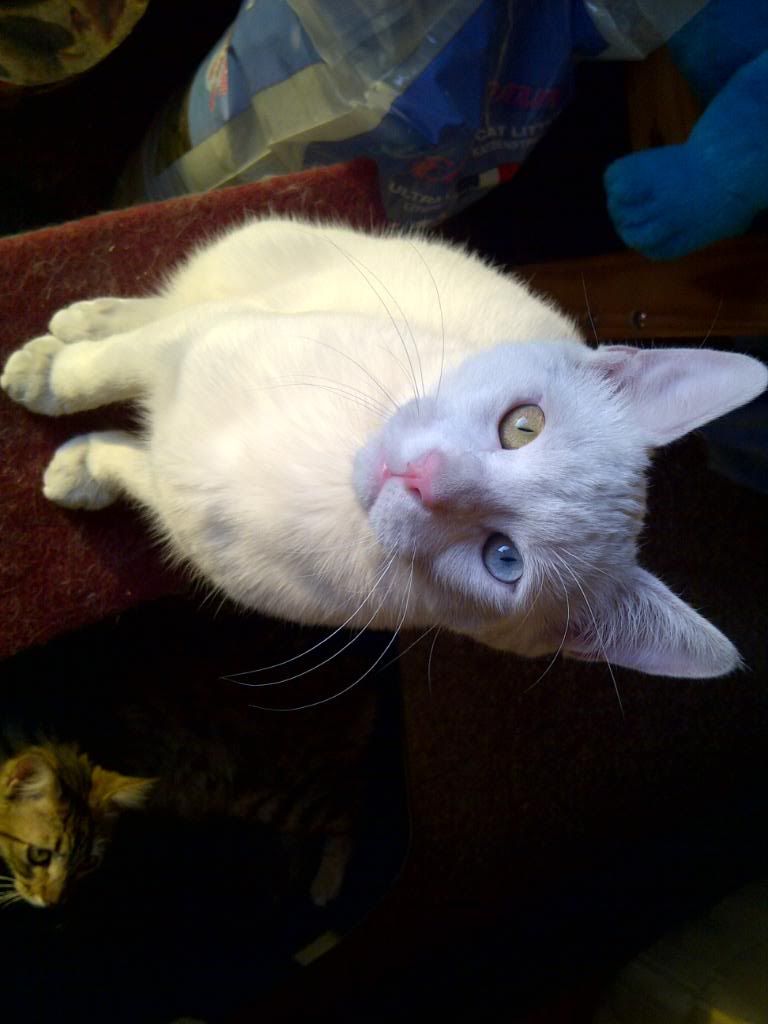 Almost 7 months old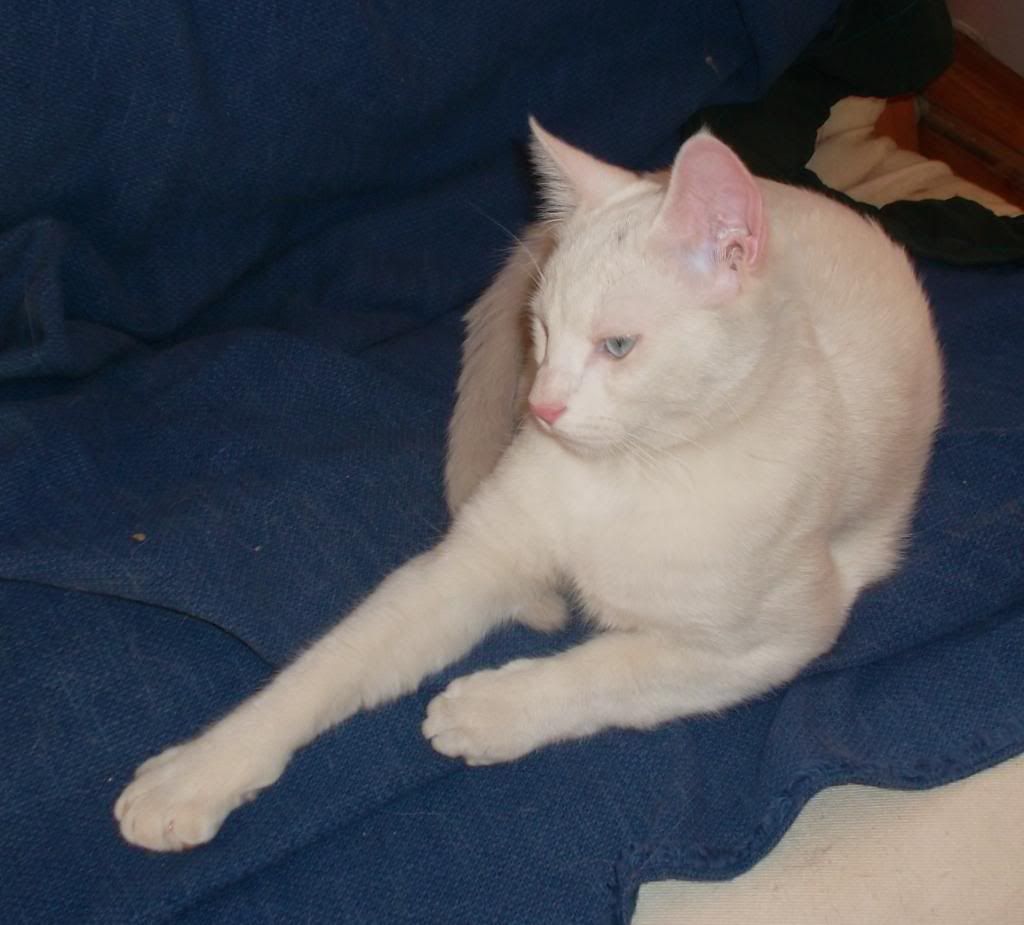 ...and today, almost 8 months old, with his typical "I'm a cool cat" face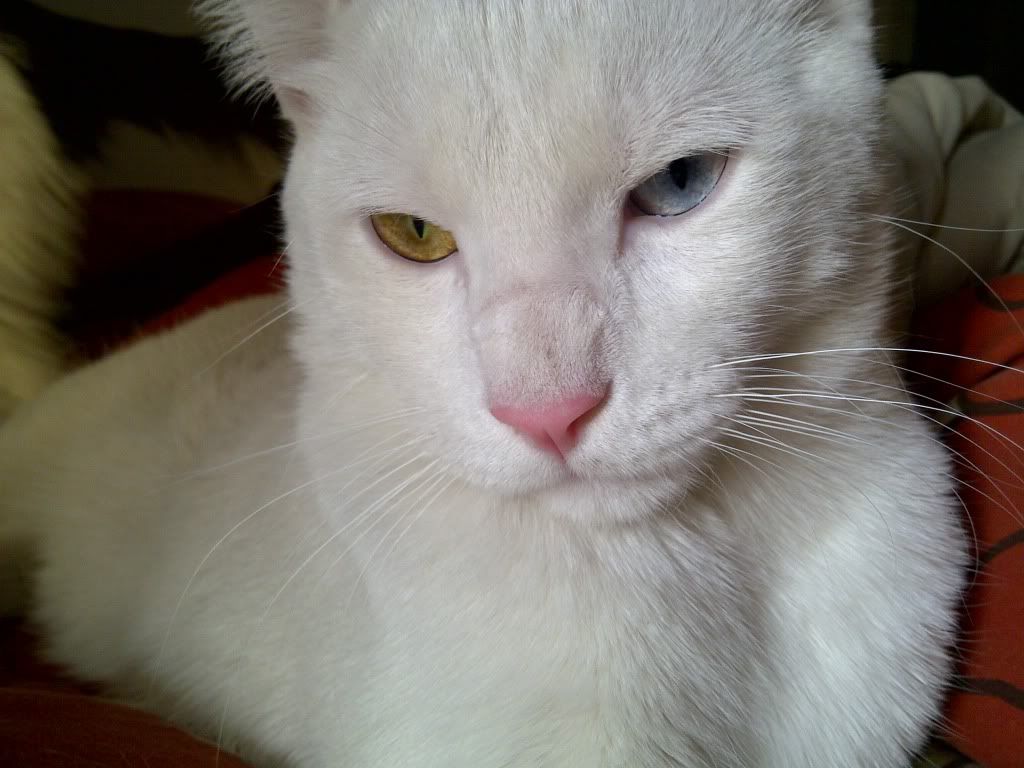 Thanks for watching!