Discussion Starter
•
#1
•
Hello all! Introduced myself into new member section, and failed on a few picture shares... so I thought I'd right that wrong :wink:
I'm Mom to 4 spoiled purrrbabies ranging from 5 years to 17 and one silly Chihuahua.
Stoli is my obnoxious goofball Cornish Rex....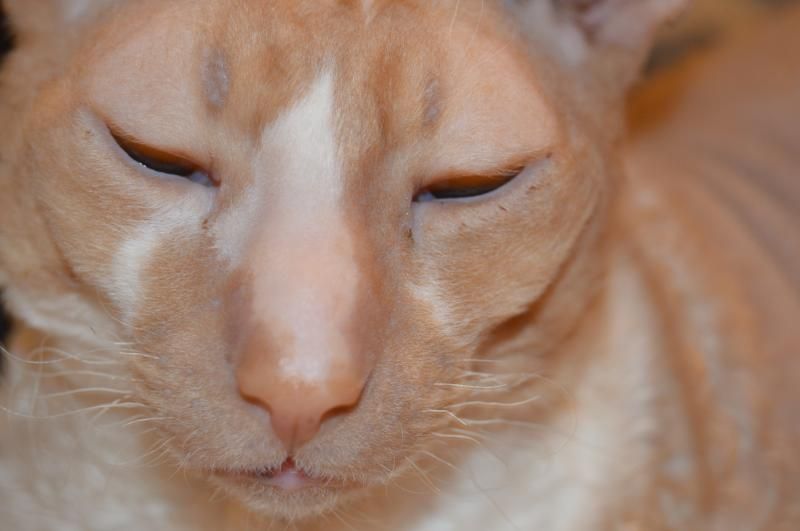 Chablis is the resident beauty queen...... well the beauty queen that falls off the cat walk that is. No sense of balance or grace lol.
Bailey -- 11year young great ball of orange love. Can be found westling or snuggling with Stoli at any time. Stoli uses him as a personal furnace I think lol.
And Bandit.... my 17 year old gal. This is an oooollllddd pic of her. She is still spunky but has been getting skinny the past year now. Trying really hard to get some weight on this old girl.
And just had to share an old pic of goofy Stoli being.... well typical Stoli