Discussion Starter
•
#1
•
This is Ruin, she is a 2 year old bluepoint Siamese. She really believes she's Queen of the Universe -- her universe at least.
She's extremely talkative, smart, and very very affectionate with her people (she can't really be bothered with anyone else though).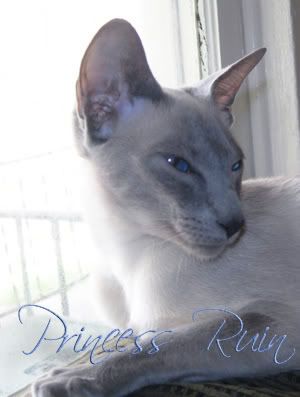 Rosie Black-Heart the one year old (any ideas on what her markings & coloring would be called?) wonder cat! She takes a flying leap onto my shoulder everyday when I walk in the door, and can frequently be found perched atop doors & cupboards. She was left on my porch at 3 1/2 weeks old, so she believes she is a person & cannot be bothered at all by the other cats, she refuses to even eat from the same bowl as the mongrels. :lol: She insists on licking my face and gives kisses on command (and even when I'd rather she not!).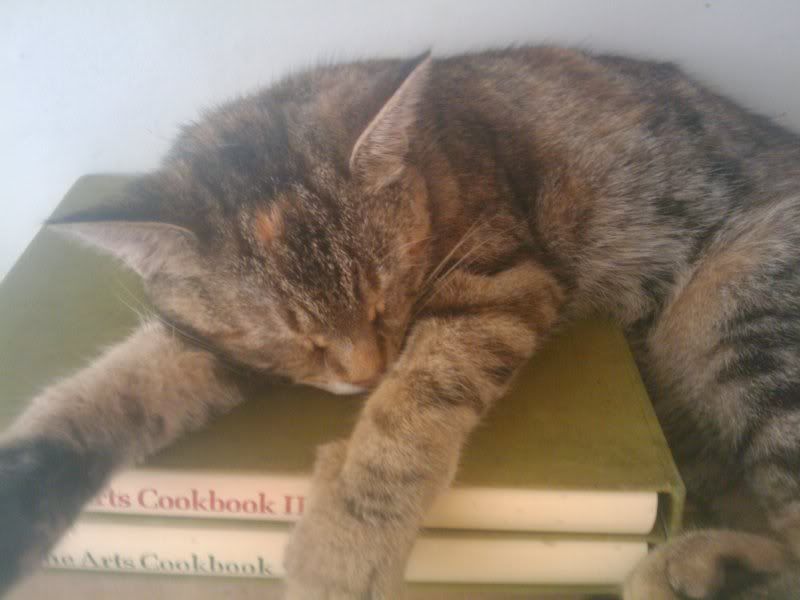 And Donovan the 13 week old Ebony Smoke Oriental :love2
He's only been here a couple weeks but he's adjusting very well. He is extremely talkative and calls to me every time I leave the room! He actually sounds like he's stuck somewhere, but oh no! He just wants me to call him and baby him when he comes running.
He's actually not all that high energy for an Ori kitten, and he's a dream compared to the insane antics of Ruin & Rosie's kittenhoods!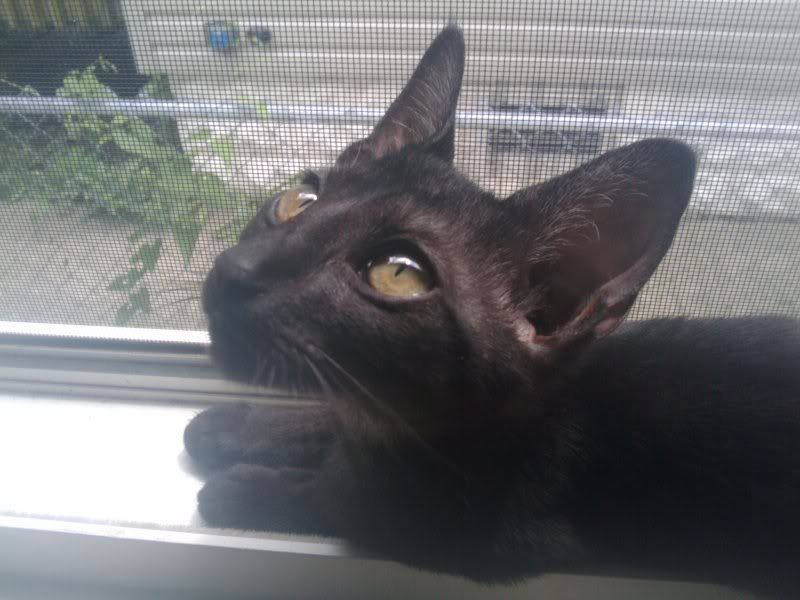 And we mustn't leave out Mr. George, the almost 2 year old black DSH. George is the most sweet & laid back cat EVER. He loves everyone, and tries to befriend the other cats....unfortunately they ignore him. I'm hoping that Donovan bonds with him. George, being solid black is almost impossible to photograph so I'll have to post a picture of him later.