Discussion Starter
•
#1
•
Pepper is the latest addition to our home. She has actually lived here since the day she was born on April 20 of this year. But she officially came to live with us inside on June 12th. Her momma is still here and just one sibling is left, her adorable sister Sage, who if we didn't have three cats we would keep!
It has been quite an interesting week or so as she is getting used to living with two big brothers--or should I say her brothers are getting used to living with her.
Here she is-- (very few quality pictures are taken of the very active 9 week old kitten)
Playing with big brother Harley--getting his tail, while he tries to nap.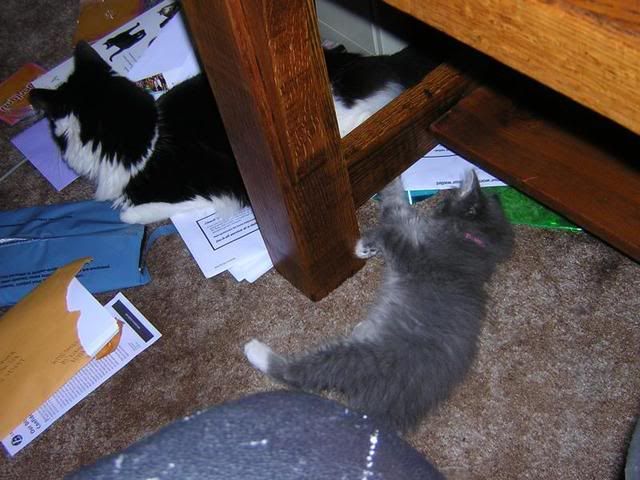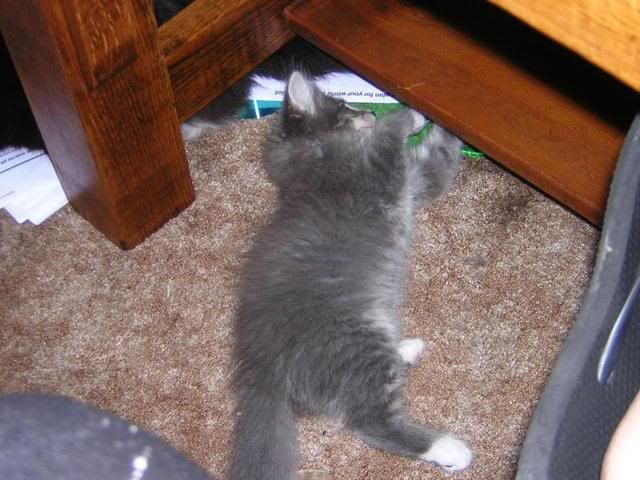 Trying to sneak a nap again? Wake up brother!!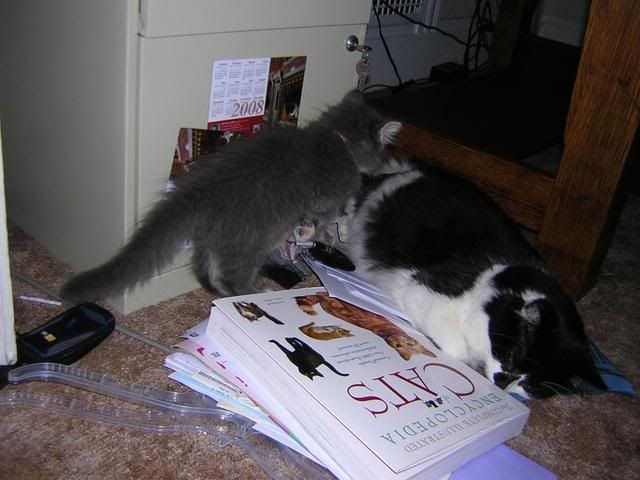 Brother Jack doesn't like me very much can you tell from the evil look he gives me?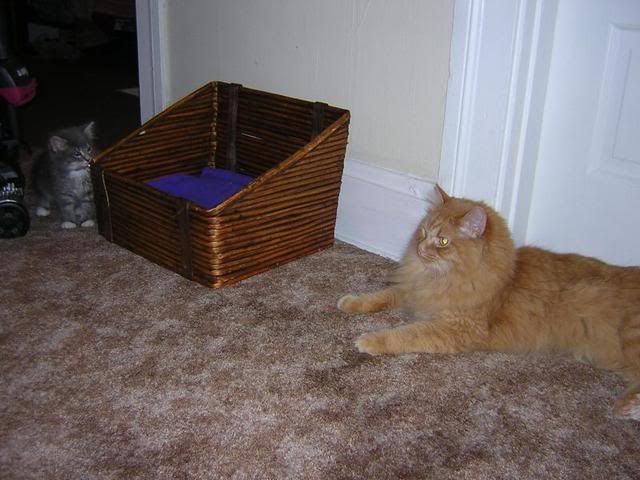 Yum, dinner with the big boys!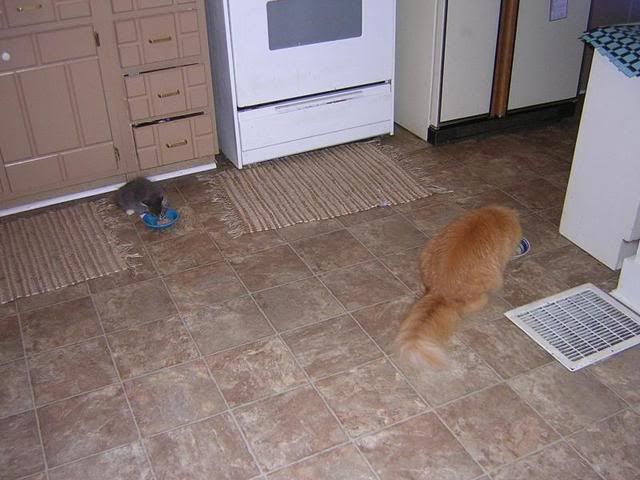 Enjoy my precious girl!
Leslie