Discussion Starter
•
#1
•
Tonight I took advantage of Isis and Wicket in their (semi)sleep - what an abusive meowmie I am!
Isis pretending very hard to be asleep: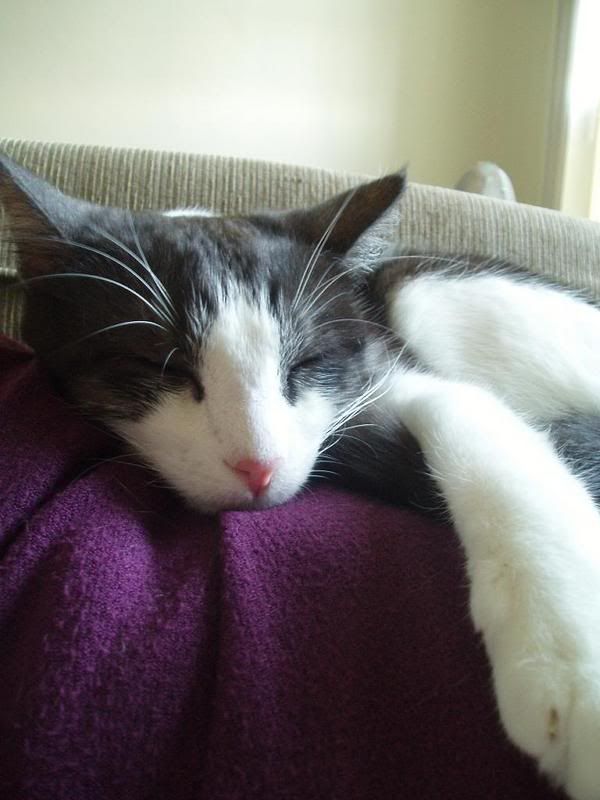 - Could you please stop taking pictures with your noisy camera? Someone's trying to sleep here...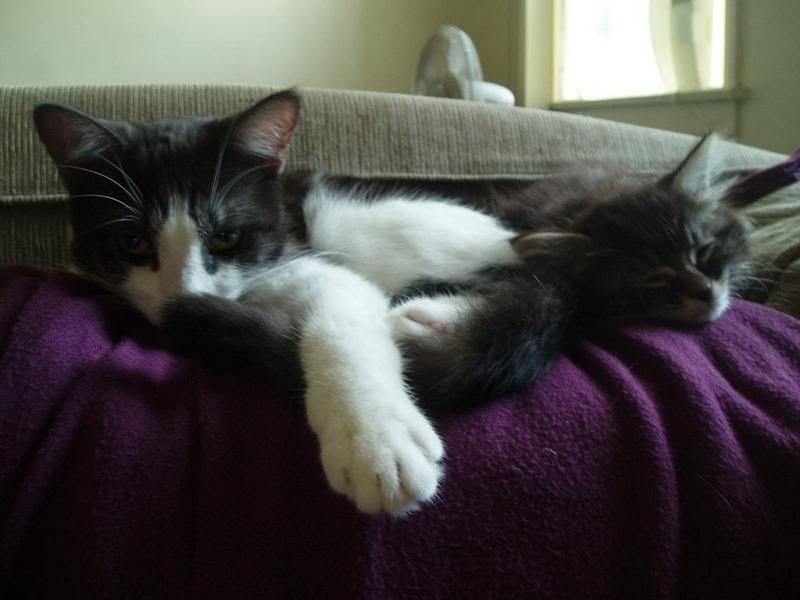 - I said no pictures!
Chewie loves silly - and seemingly painful - sleeping positions: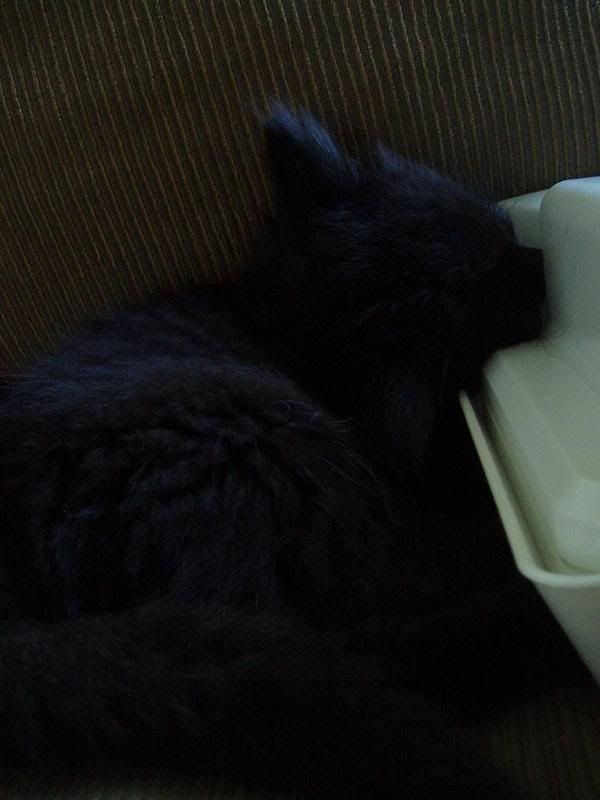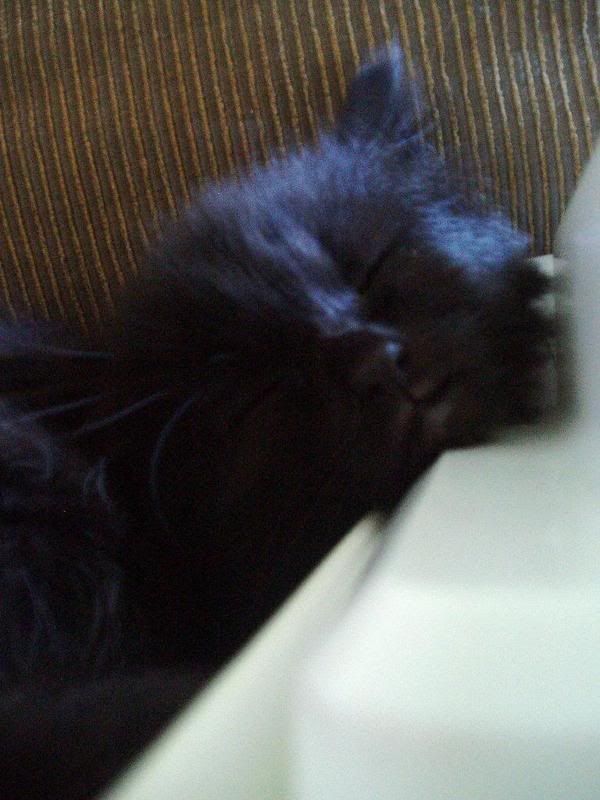 Obi crashed on Hubby's belly (yes he does stop romping every now and then) :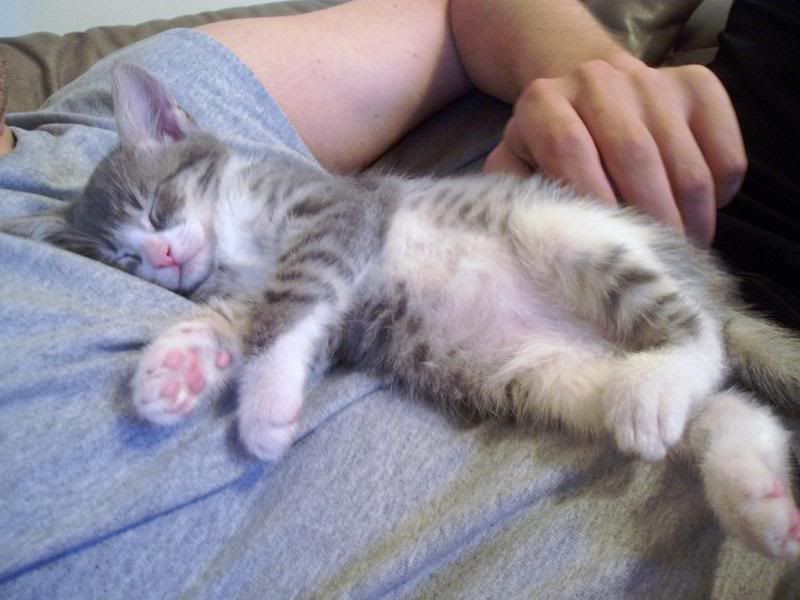 Wicket being so cute you just want to cronch his ears and squish his little furry face: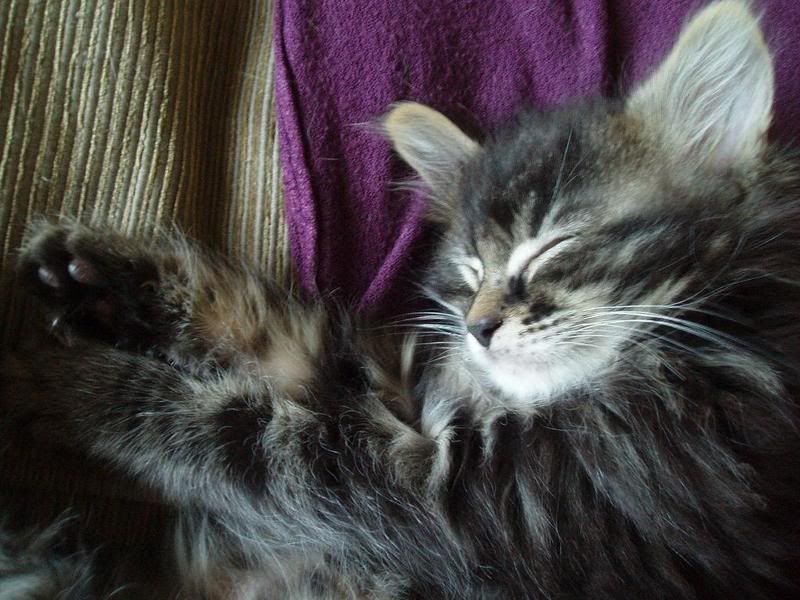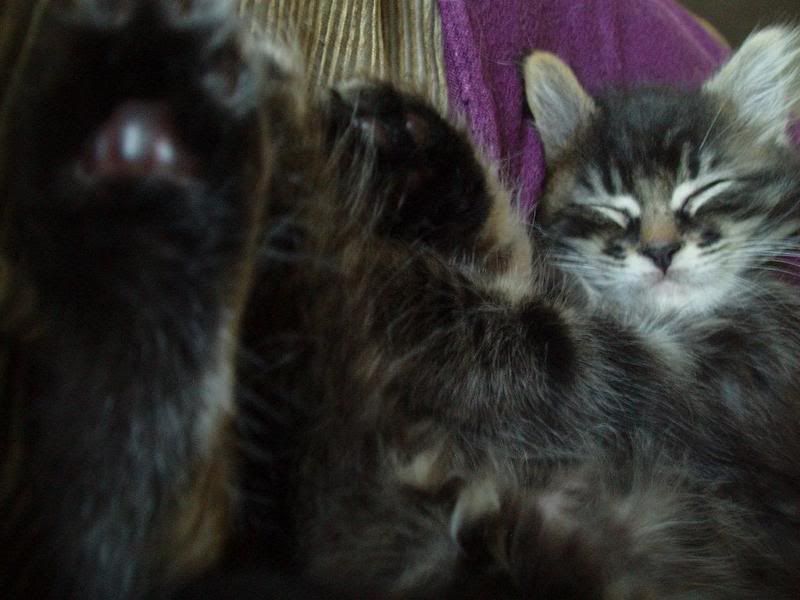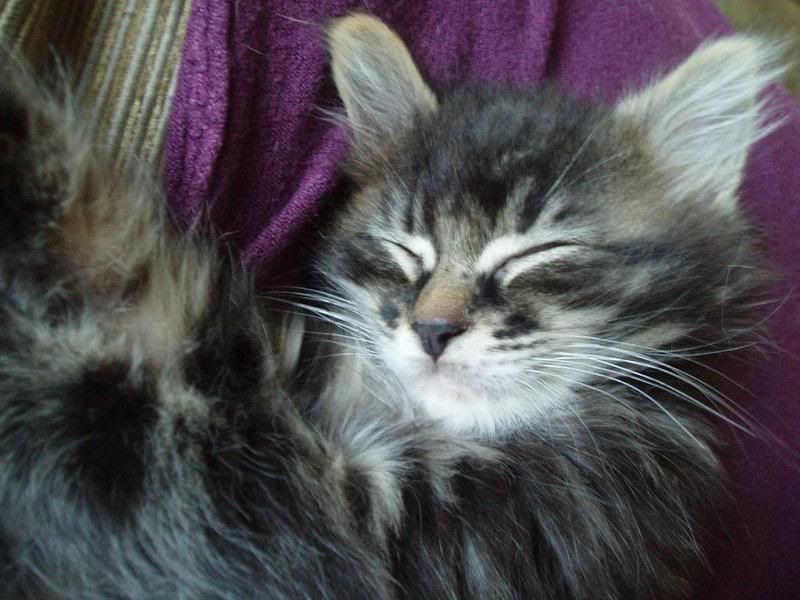 And my absolute favorite: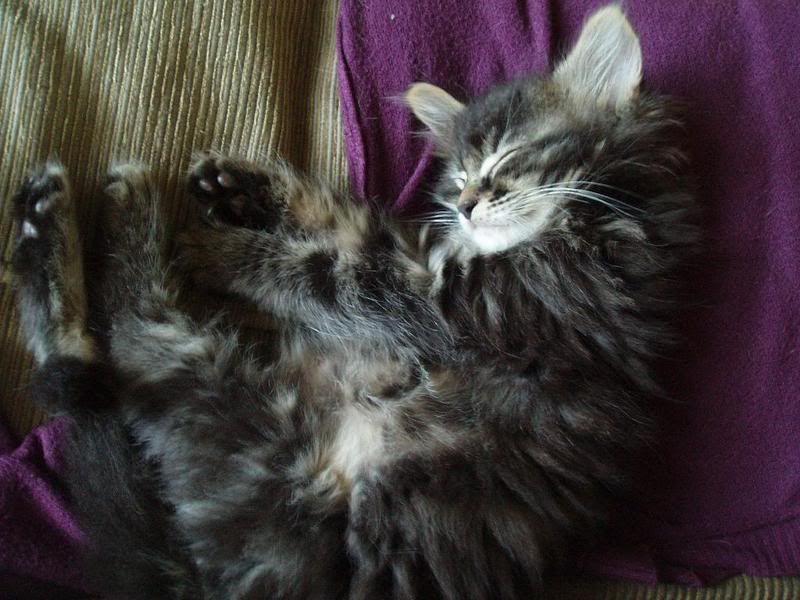 Gaaaaah these kittens are killing me with cuteness!!