Discussion Starter
•
#1
•
Or is he? Everyone always asks me "what is he?" I always say he is just a cat. He is pretty social with people and dogs, but he hates other cats. He is not particularly big (10 lbs). I got him in January of 2011, and they estimated him to be about a year old.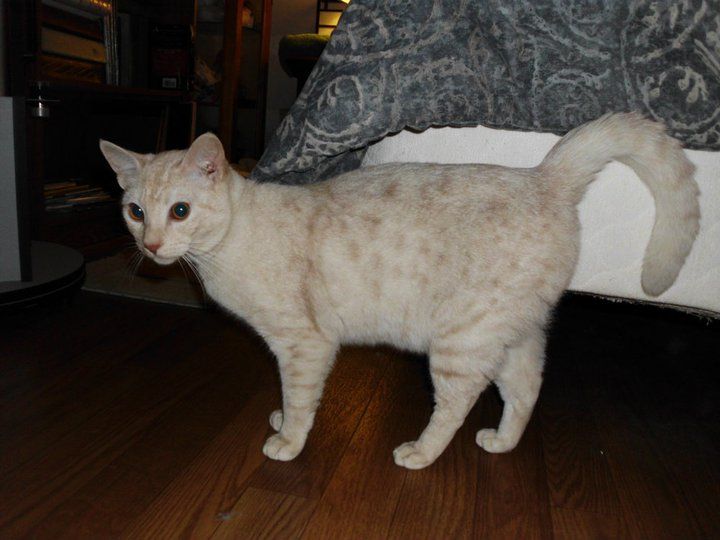 This picture is from the first time I saw him. The father of a neighbor was going into a nursing home and we offered to take the cat to the shelter for them. It was kinda-sorta love at first sight, and I ended up keeping him. I don't even know what his name used to be, or where he came from before the man got him.
Within the next year, he lost his spots. That was fine, he was young when I got him. No surprise there.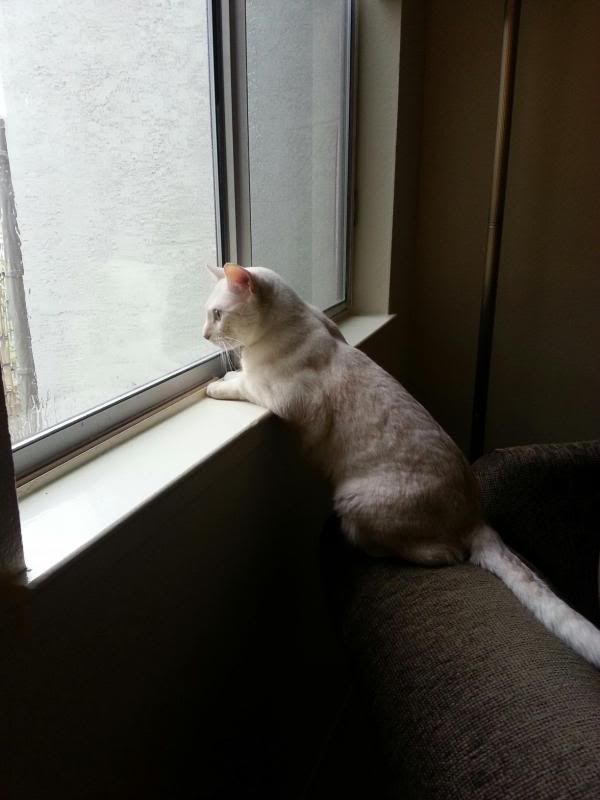 I took him to college with me and made him an indoors only kitty. It was rough at first, but I hung bird feeders outside, gave him 5 cat trees, and got a dog friend for him to play with. He bonded well with us.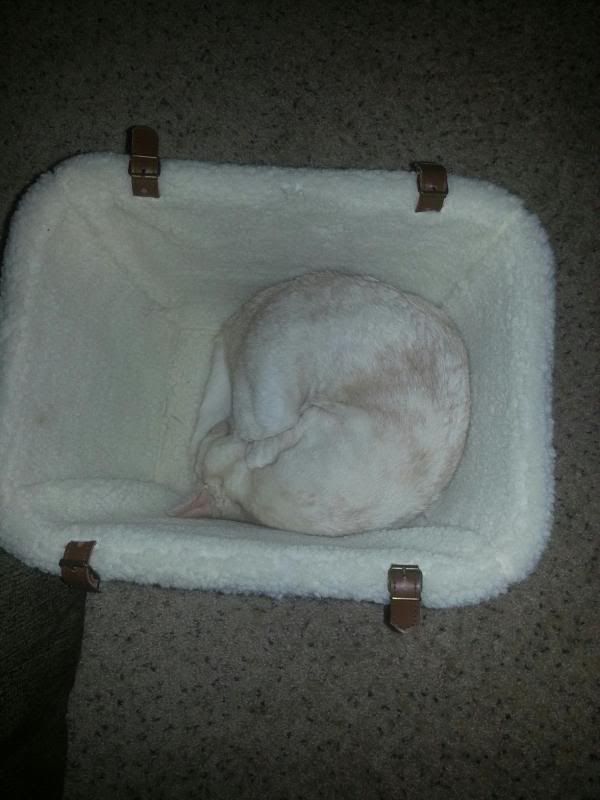 He also got darker again. No more spots, but definitely an interesting pattern. I have never seen that before, at least not in this color!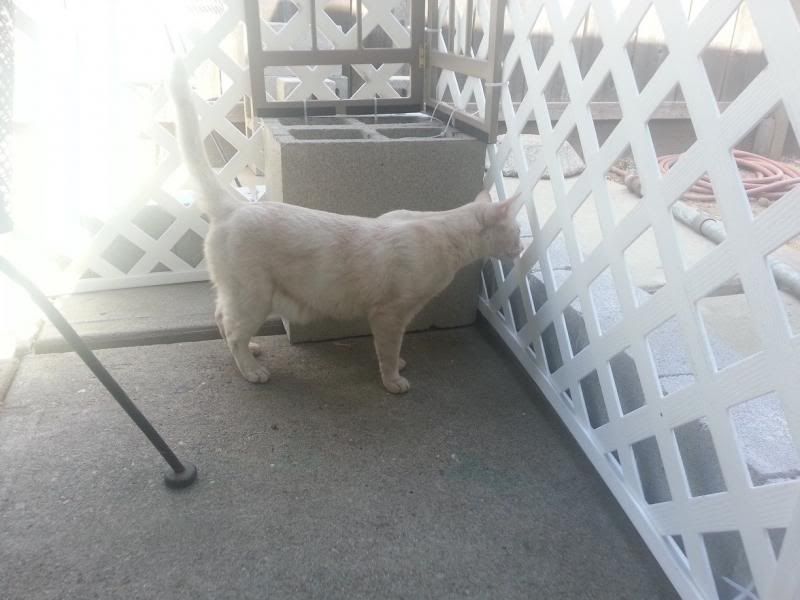 I moved again and was able to build him an outdoor enclosure. He goes "outside" whenever he wants now.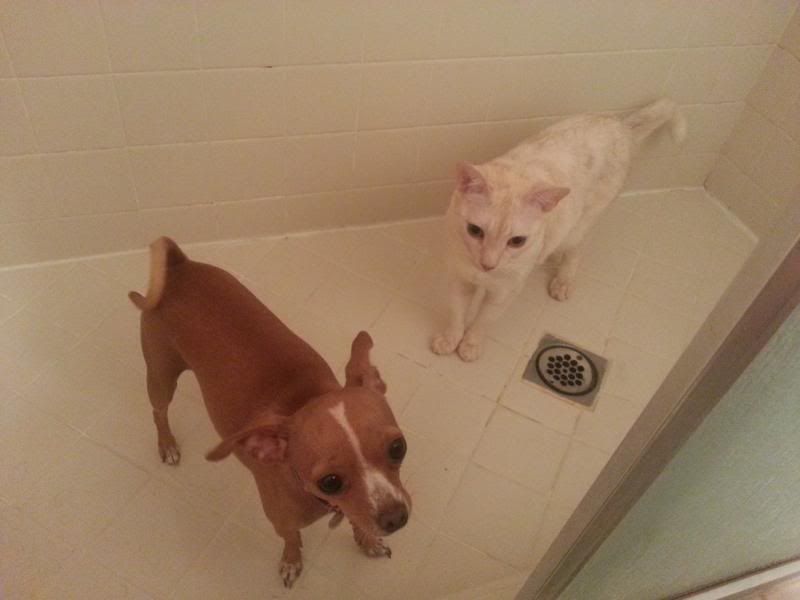 Him and the dog are still best buds.
Even "light" furniture is still dark next to him.
When he is happy and content, his second eyelids show and he drools. Kind of gross, and it freaked me out back in 2011, but now I know that is just how he is.
So now you have met Midas! My wonderful "just a cat".