Discussion Starter
•
#1
•
Ariel and Jasmine decide that watching me make crepes is the most exciting thing they've seen all year. It's exciting enough that they can even tolerate each others' proximity for more than five minutes.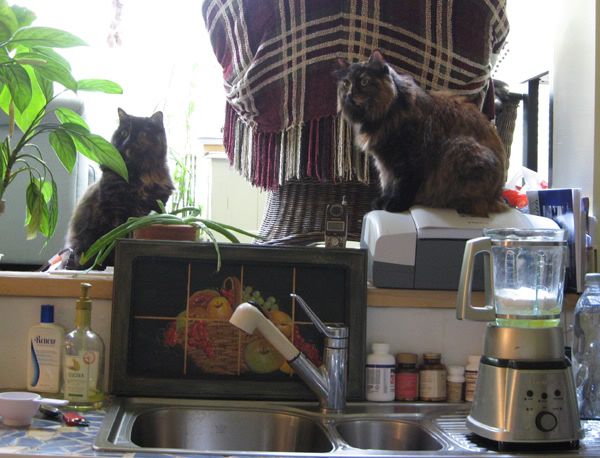 Ariel checks out the tablespoon prior to use.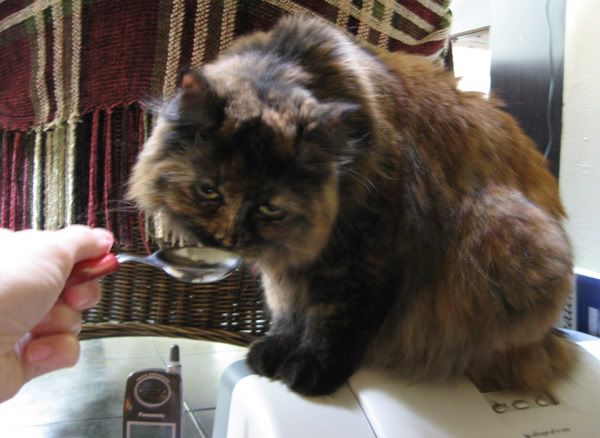 Jasmine is unsure about the milk... it doesn't smell quite like dairy, or like that nasty Catmilk stuff she's tried.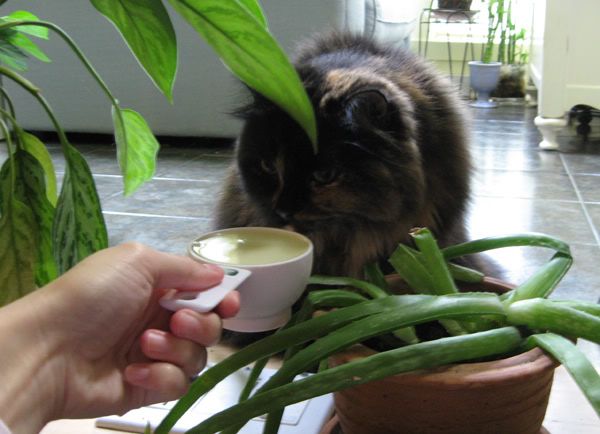 Ariel gives soy milk a paw-down. She is unimpressed.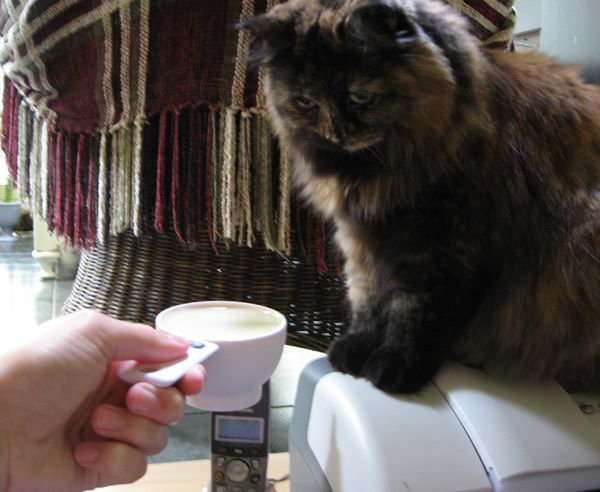 Both cats stuck around for the entire crepe-making process and insisted on checking out each ingredient (if I didn't let them inspect it, they would come down onto the counter and do it themselves).
The only part they weren't too pleased about (other than the soy milk) was the blender. Horrors!