Discussion Starter
•
#1
•
So I have a problem, and it looks like this face: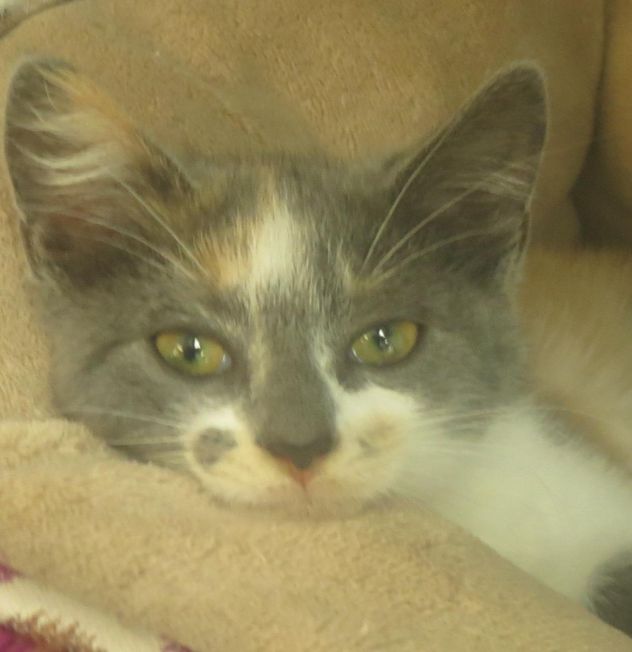 Her name is Slippers, and she's a kitten at the Humane Society nearby. I volunteer there every so often, and now I'm in love.
And Kaida seems to miss having someone to play with. She tries cuddling with my dog, who is terrified of her and doesn't care much for her occasional mood swings. (One minute she loves dogs, and the next minute, she's had enough and wants to kill them.) My mother used to have a cat when we lived in NC, but she decided to leave him with our neighbor when we moved. (My mother is one of those people who shouldn't have dependants.) They were really good friends, and Kaida seemed to get along really well with him.
I also really don't need another cat... but at the same time I do. (I'm basically running a rat rescue out of my bedroom, so I'm a bit booked.)
I keep trying to remind myself of the extra responsibilities in an effort to dissuade myself, but honestly two cats isn't much more work than one.
And she's so flippin cute.