Discussion Starter
•
#1
•
We just got a portable A/C unit today. The cats are quite relieved.
Here's Gadget half-dead in front of the new A/C: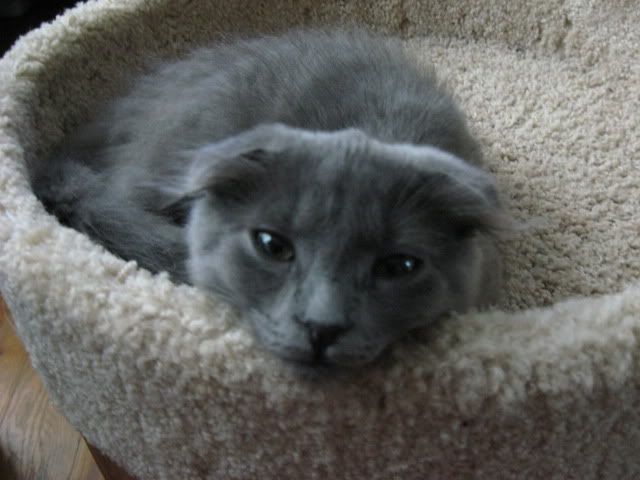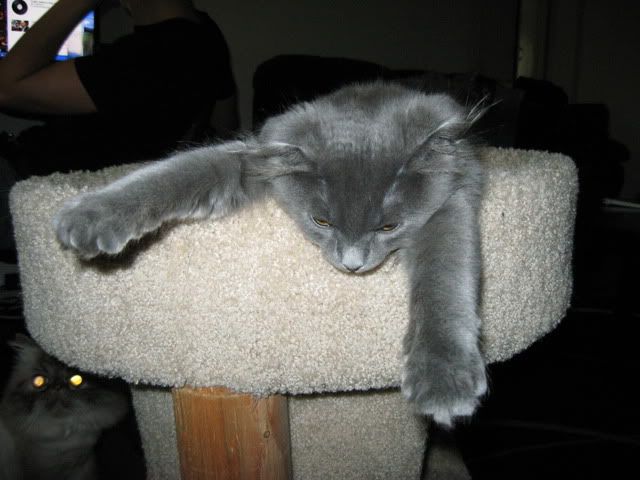 Gizmo prefers the naked sprawl (he got a summer lion-cut):
As is apparent in the above photo, I do not advocate mixing cats and black area rugs.
In other recent news, they were very helpful in putting together their new (and quite unglamorous) window shelf: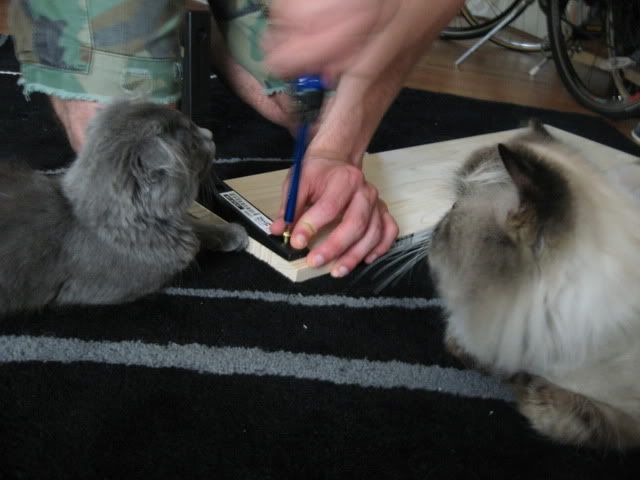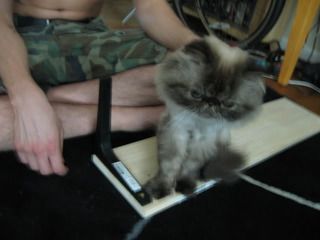 Finally, Gadget says cheese:
Thanks for letting me show off (yet again)!