Discussion Starter
•
#1
•
My girls have been incredibly cute lately (seriously when are they not!) and they've been gracious enough to let me snap a few pics of them without ruining the shot for me by giving me nothing but cat butt. XD
First off, is their new obsession *DUNDUNDUN* the cardboard box. I set out a small box and they both went nuts, rubbing all over it, cleaning themselves in it, sleeping in it, ambushing each other with it. Much fun is had by all with the "new" toy, haha. Of course all the pictures of them playing with it were of cat butt...so here they are looking cute. Whats in the box?! Kitties in the box!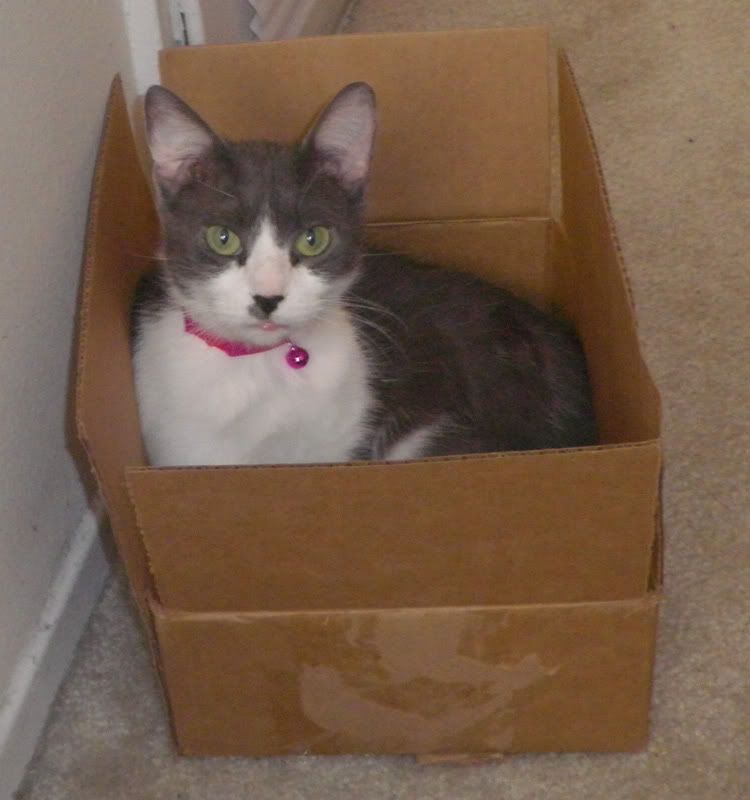 I snapped a few adorable pictures of the kitties sleeping in various places in the apartment, and I couldn't help myself but share.
Rochelle sleeping on my admittedly ugly green couch.
I think this is my new favorite picture of Samantha. And she just loves that little orange cat. She cuddles with it nightly and will even paw it towards me when she wants it warmed up. XD