what is he trying to tell me?
every day I find one of his toys in his food dish or water bowl. I feed him raw food so when he puts it in his food dish I have to throw it away.
His food dish is only down for an hour. He only eats about half and than leave and comes back about 30 min later. I have tried picking up his dish and not giving him more until the next feeding trying to break him of that habit but he will do the same thing during the next meal. Even if the food dish isn't there he will put the toys in the water bowl.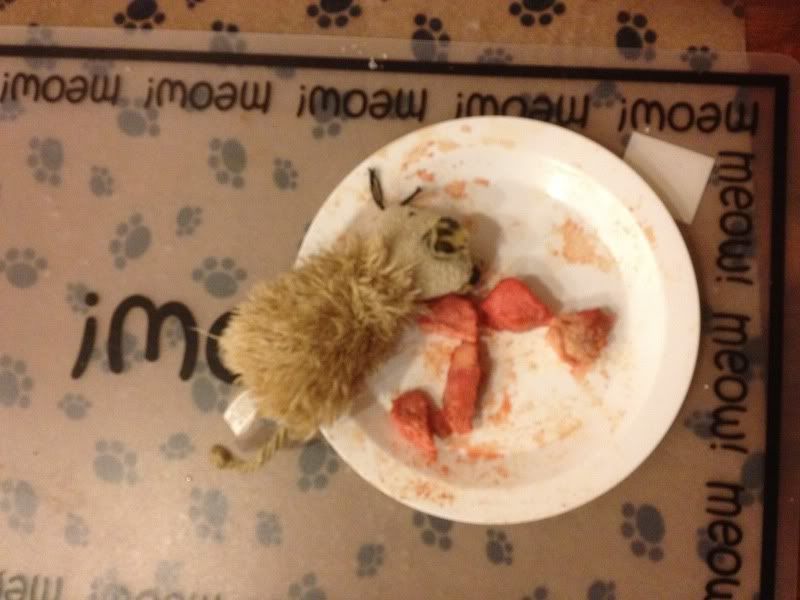 this video is only 30 sec long. sorry for the poor quality. I get the lights turned on about half way through.
http://s80.photobucket.com/albums/j186/markhelmandollar/?action=view&current=1325487289.mp4